Looking for something exciting and different to watch in your free time? Well, Crave has it all.
Crave is a Canadian streaming service that offers users access to some of the best Crave movies, TV shows, and documentaries. The titles range from drama, comedy, action, and horror, so, Crave has something for everyone.
But sadly, CraveTV is geo-restricted and only available to Canadian audiences. However, don't worry! You can still watch CraveTV in Australia with the help of a VPN easily!
Now that you can access CraveTV easily, here are the best shows on Crave that you can watch and satisfy your entertainment needs. These TV shows are recently produced, and some have become popular over time. It offers some best Crave price plans.
So, if you need to stream, any of these 30 TV shows on Crave will do the trick. Let's get started.
---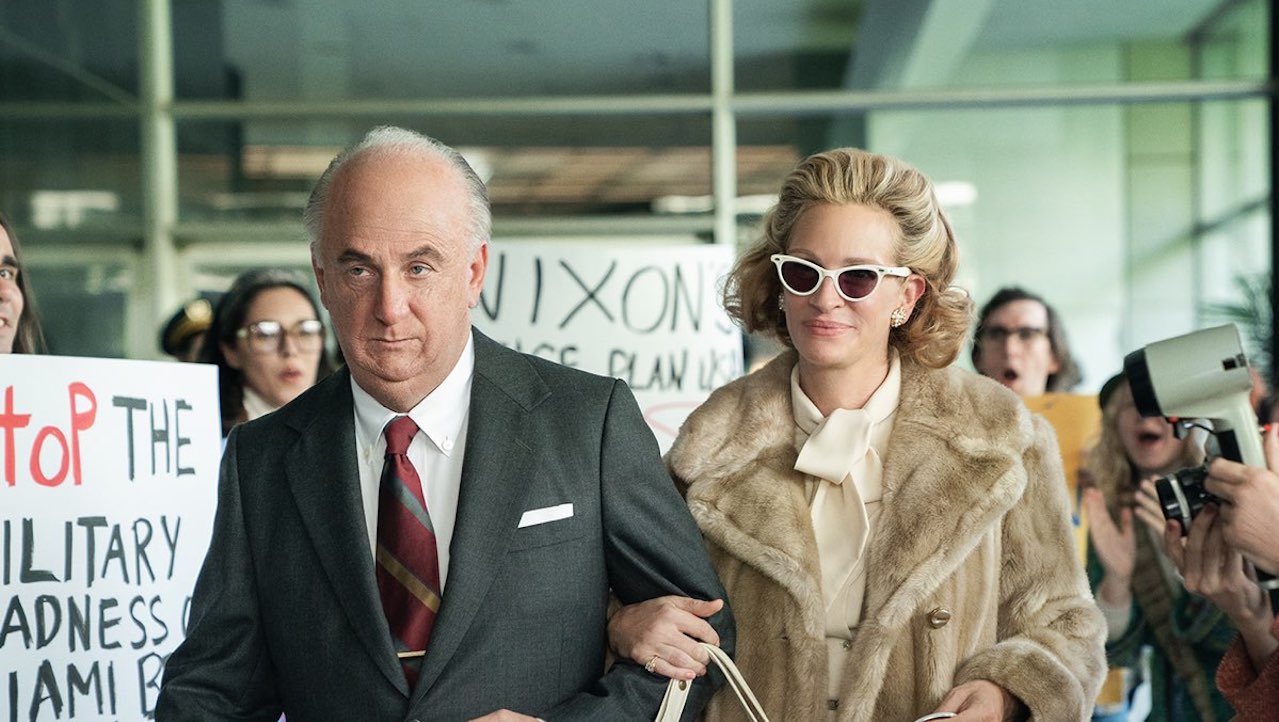 Creator: Robbie Pickering
Stars: Julia Roberts, Sean Penn, Dan Stevens
IMDb Rating: 7.1/10
Seasons: 1
The subject of this series is the Watergate Scandal which focused on the group of persons who committed the crime and their subsequent attempts to cover it up.
Julia Roberts stole the show! Her character is one of the most intriguing in the series, and she did a fantastic job in it. Sean Penn is unrecognizable in the series; I wouldn't have known he was in it if it weren't for his name in the credits.
Another highlight was Shea Wigham's portrayal of Gordan Liddy, which was aided by the fact that Liddy was completely crazy, so his story kept us entertained.
---
Creators: Jared Keeso, Jacob Tierney
Cast: Jared Keeso, Nathan Dales, Michelle Mylett, Dylan Playfair
IMDb Rating: 8.7/10
Seasons: 10
Letterkenny is a Canadian show that takes place in the small town of Letterkenny, Ontario. The show follows the lives of the residents of Letterkenny and their absurdist adventures.
A lot goes on, including hockey, drinking, and Canadian stereotypes. If you're looking for a funny show to watch, Letterkenny is definitely it. The TV show has everything you need to make you laugh.
---
Creators: Peter Moffatfat
Cast: Bryan Cranston, Hope Davis, Michael Stuhlbarg
IMDb Rating: 7.6/10
Seasons: 2
This is a must-watch show for people who liked Ray Donovan, Breaking Bad, Dexter, and other similar shows. It's just another example of how bad things can go when you do the wrong thing for the right reasons.
In this series, a father goes completely off the tracks to protect his son after he freaked out and fled the scene of an accident. It swiftly spirals out of control, resulting in death and destruction all around. As usual, Cranston is brilliant, and the cast is excellent. Don't miss out on this one of the best TV shows on Crave Australia.
---
Creator: David E. Kelly
Cast: Nicole Kidman, Hugh Grant, Noah Jupe
IMDb Rating: 7.4/10
Season: 1
This series tells the story of a successful therapist married to a man who is also her business partner. She helps people through their personal struggles but struggles with her own life.
This all changes when a patient commits suicide after revealing damning secrets about her husband. The therapist then sets out to undo everything she has done. This series is full of suspense and intrigue that you will not want to miss. Watch it on CraveTV right now!
---
Creators: Lucia Aniello, Paul W. Downs, Jen Statsky
Cast: Jean Sart, Hannah Einbinder, Carl Clemons-Hopkins
IMDb Rating: 8.2/10
Seasons: 2
Hacks is about Joan Rivers, who was a revolutionary female stand-up comedian and had a canceled talk show that foreshadowed the breakup of her marriage.
She raised a kid on her own, lived in splendor, and collected expensive antiques while working in a variety of venues until she died, never considering retirement.
This is such a fantastic show, and the best thing is that it stars a hugely successful minor character in a starring role.
---
Creator: Sam Levinson
Cast: Zendaya, Hunter Schafer, Angus Cloud
IMDb Rating: 8.4/10
Seasons: 2
The euphoria quickly became a crowd-pleaser, and for the right reasons! The HBO original series follows the lives of high school students as they experience drugs, sex, and other teenage activities.
It's a bit raw and controversial, but that's what makes it so good. The creator, Sam Levinson, has done so much to see this project through. And with a fantastic cast, it's sure to keep you entertained.
---
Creators: Ashley Lyle, Bart Nickerson
Cast: Melanie Lynskey, Ella Purnell, Tawny Cypress, Sophie Nélisse, Jasmin Savoy Brown, Sophie Thatcher
IMDb Rating: 7.9/10
Seasons: 1
Yellowjackets is a fantastic television series available on CraveTV. The series is about a talented high school women football them whose plane crashes in the Canadian wilderness.
They are then faced with the task of surviving in hostile environments. If you are a fan of drama, horror, and mystery television shows, Yellowjackets is for you!. It has everything you want in a great television show.
---
Creators: Alec Berg, Bill Hader
Cast: Bill Hader, Stephen Root, Sarah Goldberg
IMDb Rating: 8.4/10
Seasons: 3
This is a dark crime comedy at its best! The premise is amazing, and the story is original and enjoyable from beginning to end. The show's tempo is ideal for binge-watching, with each episode lasting only 30-35 minutes.
The show begins when Hitman is dragged into an acting class, discovers that he enjoys it despite his lack of talent, and decides to combine his killing with his newfound passion. But, without giving anything away, there's a lot more to the narrative.
---
Creators: Michael Patric King, Darren Star
Cast: Sarah Jessica Parker, Cynthia Nixon, Kristin Davis
IMDb Rating: 5.6/10
Season: 1
And Just Like That is a revival of the famous series Sex and the City. The show follows Carrie Bradshaw and her group 11 years after the events of Sex and the City 2.
The new series on Crave includes all of the elements that fans loved about Sex and the City, as well as an honest portrayal of a woman in her fifties in New York City.
Many people find hope in the fight to find themselves, regardless of their age. One of our favorite aspects is that the difficulty many women have when they approach a certain age is rarely discussed on television. It feels good, and we are hoping for even more variety in the coming season.
---
Creators: John Logan
Cast: Josh Hartnett, Timothy Dalton, Eva Green, Reeve Carney, Rory Kinnear, Billie Piper
IMDb Rating: 8.2/10
Seasons: 3
Penny Dreadful is a Showtime gothic horror television series that aired from 2014 to 2016. Doctor Frankenstein, Van Helsing, Dorian Gray, are among the fictional figures featured in the show, which is set in Victorian London.
These individuals band together to combat supernatural forces that threaten the city.
The show is atmospheric and eerie, and the cast gives wonderful performances. Without a doubt, one of the best shows on Crave 2022.
---
Creators: Alan Ball
Cast: Anna Paquin, Stephen Moyer, Sam Trammell
IMDb Rating: 7.9/10
Seasons: 7
True Blood is a brilliant horror series with just the right amount of tongue-in-cheek comedy and even some romance with a little heartache and some brilliant effects.
It's a proper adult fairy tale that has horror, nightmare, love story, fantasy with strong adult themes, and great music throughout all episodes. The series is not to be missed if you enjoy this type of entertainment.
---
Creators: Dan Futterman
Cast: Jeff Daniels, Maura Tierney, David, Alvarez
IMDb Rating: 7.2/10
Seasons: 1
With each episode, American Rust became better. The characters were realistic and all of them were wonderful in their own ways. Their stories were easy to relate to.
It is remembered as a small town in Pennsylvania, and it reminded us of other small towns where everyone knows each other.
Although they are impoverished, they have a strong sense of community and rituals that offer them joy and good times. This show also reminded us that life can lead you down unexpected paths, but you are the one who made the decisions that led you to where you are now.
---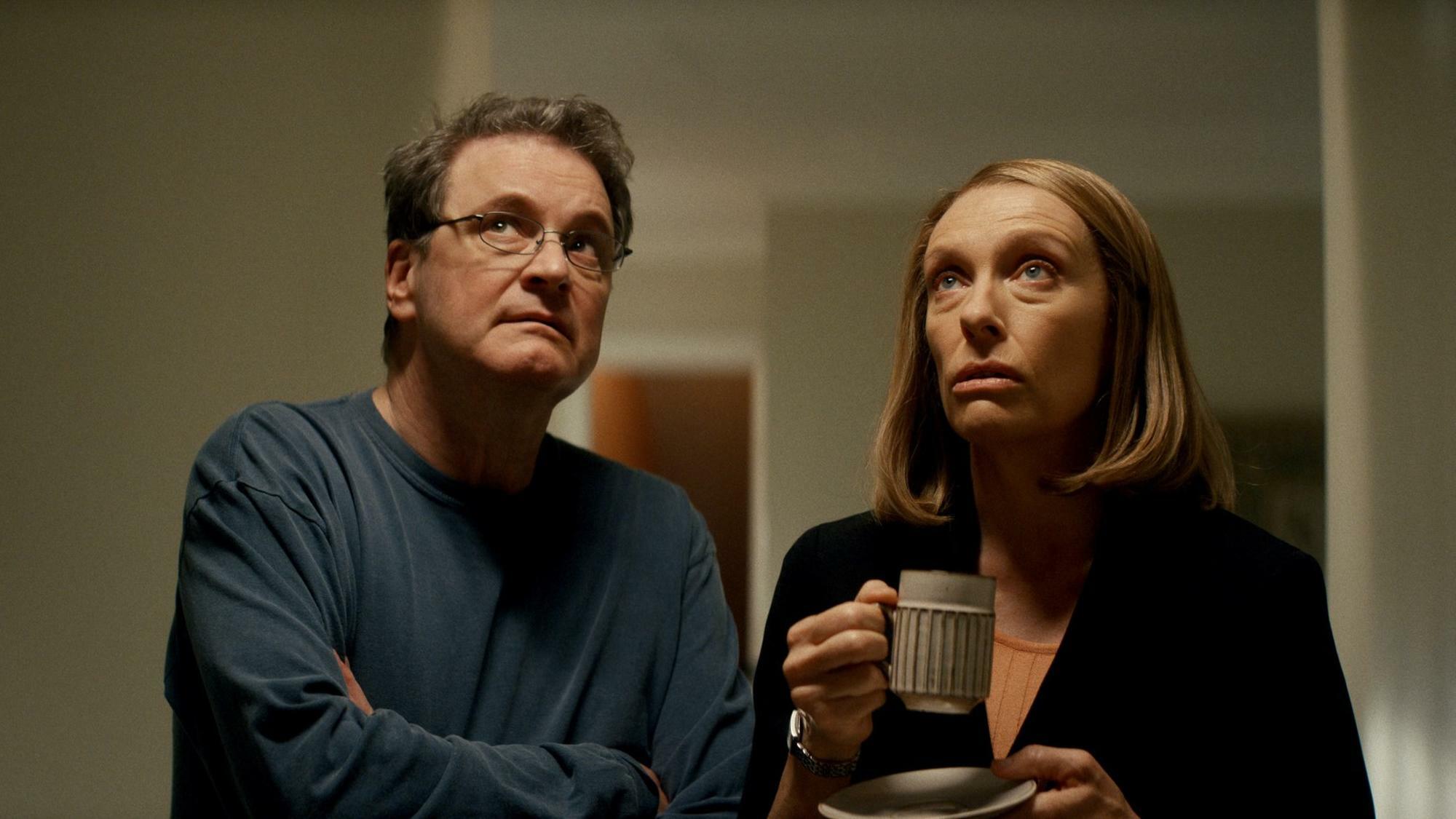 Creator: Antonio Campos
Cast: Colin Firth, Toni Collette, Michael Stuhlbarg
IMDb Rating: 7.2/10
Season: 1
Based on a true event, this film recounts the life of Michael Peterson, his large North Carolina family, and the death of his wife, Kathleen Peterson, in a strange manner. The miniseries is made up of eight episodes, and if you've been following along, you know it becomes intimidating towards the end.
---
Creator: Steve Yockey
Cast: Caley Cuoco, Zosia Mamet, T.R Knight
IMDb Rating: 7.1/10
Seasons: 2
This show is based on the novel of the same name by Chris Bohjalian. It tells the story of a flight attendant who wakes up in her hotel room with no memory of what happened the night before.
She soon realizes that she may have been involved in a murder. With sixteen episodes so far, there is so much to watch in this episode. The creators, producers, and cast have done a lot to make this show entertaining. It is one of the shows you shouldn't miss out on!
---
Creator: Phoebe Waller-Bridge
Cast: Sandra Oh, Jodie Comer, Fiona Shaw
IMDb Rating: 8.2/10
Seasons: 4
Killing Eve is a show about two women diametrically opposed to each other. One is a bored, desk-bound MI6 agent tasked with taking down an international assassin. The other is the assassin, known as "Eve."
The two women quickly become obsessed with each other. The show is full of twists and turns, and it's impossible to predict what will happen next. You can stream Killing Eve on CraveTV from the comfort of your own home.
---
Creators: Brian Koppelman, David Levien, Andrew Ross Sorkin
Cast: Damian Lewis, Paul Giamatti, Maggie Siff
IMDb Rating: 8.4/10
Seasons: 6
Billions is a show about two powerful men locked in a battle for control of Wall Street. In this show, no one is safe, and anyone can be bought. It's a show full of drama and suspense, involving who is who in society.
The show is full of violence and other modern vices; it'll keep you on the edge of your seat.
---
Creator: David Simon
Cast: Dominic West, Idris Elba, Lance Reddick
IMDb: 9.3/10
Seasons: 5
The Wire is a crime drama that takes place in Baltimore. The show follows the lives of the city's criminals and law enforcement officials. It's an intense show that will keep you hooked until the end.
The Wire has been praised for its realism and complex characters. It also involves a lot of social commentary on issues such as race and poverty. If you are looking for an in-depth crime drama, The Wire is the show.
---
Creator: Nic Pizzolatto
Cast: Woody Harrelson, Matthew McConaughey, Michelle Monaghan
IMDb Rating: 8.9/10
Seasons: 3
True Detective is a show about two detectives trying to solve a serial killer case. The show is set in the Louisiana bayou, and it is full of suspense, mystery, and intrigue.
The show has won many awards, and it is perfect for anyone who loves a good mystery. It has a lot of action and suspense which has made it one of the most popular TV shows ever made and will keep you on the edge of your seat.
So, what are you waiting for? Start streaming on CraveTV from the comfort of your own home. You will not be disappointed.
---
Creators: Sam Shaw, Dustin Thomason
Cast: Bill Skarsgård, André Holland, Lizzy Caplan
IMDb Rating: 7.5/10
Seasons: 2
The plot centers around the town of Castle Rock and is a diabolically complex mystery. The series quickly transforms into a supernatural drama with carefully created characters, particularly that of Henry Matthew Deaver, who is thoroughly analyzed in episode 8 of the first season.
This is a well-crafted and engaging story. The violence, while graphic at times, is well-timed. Most adaptations fall short, but this only adds to Stephen King's brilliance. We won't say much more at this time because we don't want to give anything away, but we are looking forward to the next season!.
---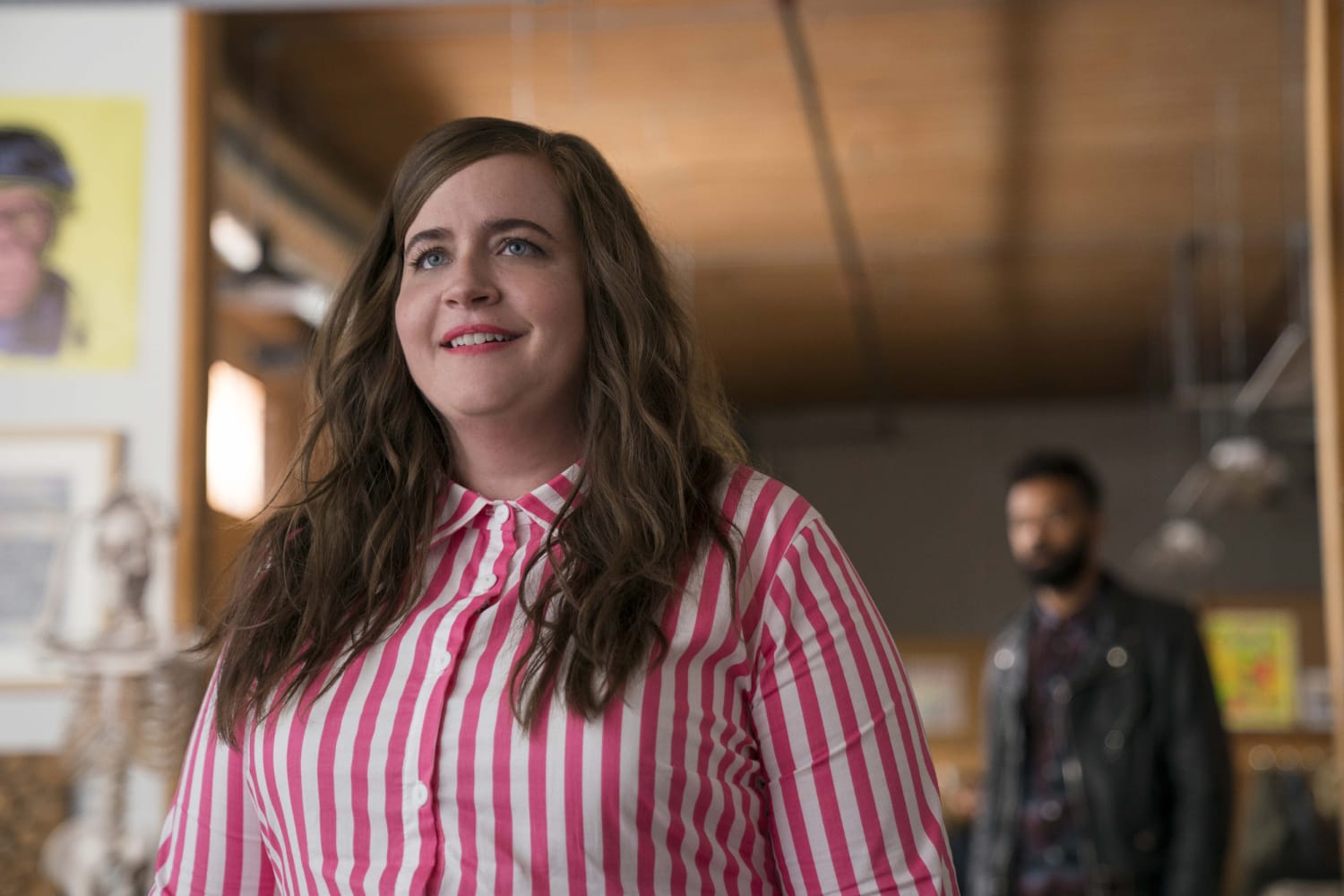 Creators: Aidy Bryant, Alexandra Rushfield, Lindy West
Cast: Aidy Bryant, Lolly Adefope, John Cameron Mitchell
IMDb Rating: 7.3/10
Seasons: 3
We've rediscovered Shrill's beauty after binge-watching season three. It's about a journalist's body-positive journey, and the episodes are gorgeous, humorous, and poignant.
The actors make it feel real, and the plot reveals something about the adult population that many people had no idea existed…especially in this day and age.
We enjoyed how body positivity is at the heart of it. This season also depicts a coming of age, and how change may be frightening. It's impossible not to fall in love with this show.
---
Creators: Aaron Sorkins
Cast: Jeff Daniels, Emily Mortimer, Sam Waterston, John Gallagher Jr., Alison Pill, Thomas Sadoski
IMDb Rating: 8.6/10
Seasons: 3
The Newsroom is a 2012 HBO political drama series set in the United States. The show chronicles the people and the inner workings of the fictional Atlantis Cable News (ACN) network.
When a new team is hired, they must figure out how to work together and restore the network's dominance. The Newsroom is a fast-paced and exciting show that will have you glued to the screen from start to finish.
---
Creators: Felix Barrett, Dennis Kelly
Cast: Jude Law, John Dagleish, Mark Lewis Jones
IMDb Rating: 6.4/10
Seasons: 1
Dennis Kelly is a brilliant playwright and his cinematic lens has a strong impact on the characters in his stories, as well as those watching and enjoying. The Third Day's twists and turns are enthralling. The fragility of a family is reflected in how each character handles catastrophe. The father spiraled into the manipulation of the unknown while the eldest daughter seeks serenity in the beauty of a new island.
The show also shed light on the bravery and sadness of a mother who, despite her own fragility, will not give up the struggle for her daughters, taking on the role of "Stone" in the hopes of saving her daughters' future from the torment of losing their brother.
---
Creator: Saverio Costanzo
Cast: Margherita Buy, Gaia Girace, Annarita Vitolo
IMDb: 8.6/10
Seasons: 4
My Brilliant Friend is a show about two women who are best friends. They live in Naples, Italy, from very different backgrounds.
However, things change when author Elena Greco finds out that her friend, Lila Cerullo, went missing. She then starts recounting their life story to try and figure out what happened to her friend.
What follows next is something you will love to watch. There is love, loss, friendship, and betrayal. You can stream My Brilliant Friend on CraveTV from the comfort of your own home. The show is full of mystery, suspense, and intrigue.
---
Creator: Steven Spielberg and Tom Hanks
Cast: Scott Grimes, Damian Lewis, Kirk Acevedo, Rene L. Moreno, Damian Lewis
IMDb Rating: 9.4/10
Seasons: 1
Band of Brothers is a miniseries produced by HBO. It tells the story of Easy Company, a group of American soldiers who fought in World War II. The show is based on the book of the same name written by Stephen Ambrose.
If you're looking for an intense war drama, then Band of Brothers is your show. It's full of action, adventure, and emotion. You can stream it on CraveTV from anywhere in the world.
---
Creators: Endemol
Cast: Mark L. Wahlberg, Deac Conti, Samantha Hoffman
IMDb Rating: 6.4/10
Season: 1
This is the TV show with the "Most Responsible" love connection. Giving people the chance to delve inside themselves while being coached by Mark is priceless.
Obviously, the producers alter the participants' and audience's perceptions of what they see, but their decisions are based on their basic understanding of each couple's relationship.
Young couples will find this a really useful and interesting method to learn and grow.
---
Creators: Jonathan Tropper
Stars: Andrew Koji, Olivia Cheng, Jason Tobin
IMDb Rating: 8.4/10
Seasons: 2
What a Superb and outstandingly awesome series! Fans had high hopes for this series because it was written by Bruce Lee, the king of martial arts, and we have to say it exceeded their expectations! This series is excellent in every way.
The series is set in late 1880s San Francisco, during the height of the 'Tong wars' in Chinatown, and follows a young martial arts prodigy named Ah Sahm as he travels to China in search of his sister, who marries a Chinese tong commander in order to spare his brother (Ah Sahm) and his family's lives.
The series is the ultimate package of action and entertainment!
---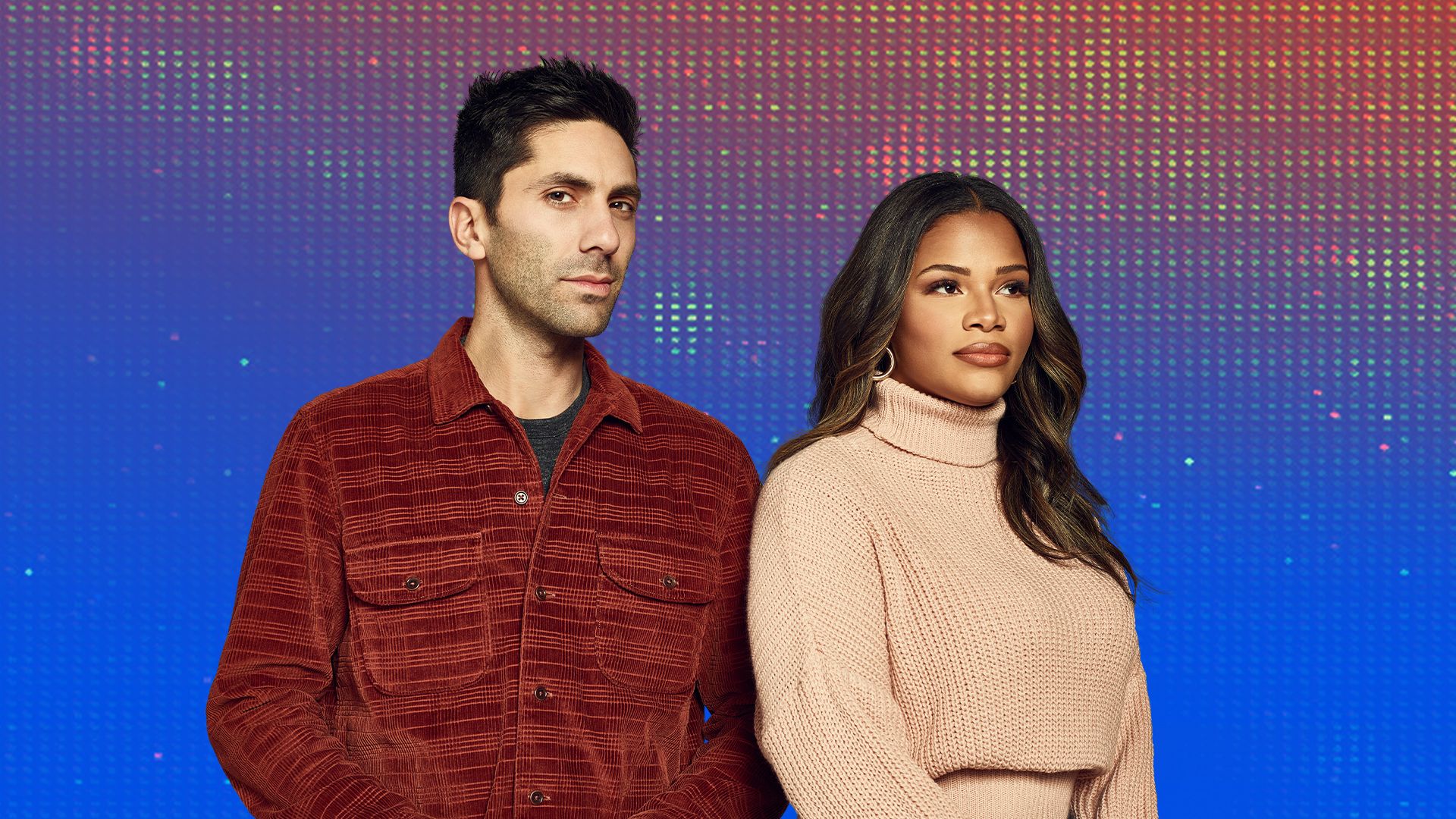 Creators: Max Joseph, Ariel Schulman, Nev Schulman
Cast: Max Joseph, Nev Schulman, Kamie Crawford
IMDb Rating: 7.0/10
Seasons: 8
It's both entertaining and instructive! This presentation is highly recommended for everyone who is interested in or finds themselves in, online dating.
It's an excellent cautionary tale that should serve as a reminder to be realistic in your expectations while also being assertive in demanding honesty from the other party.
The show also functions as a daytime television-style type of entertainment outside of those warning measures! This is one of the best shows on CraveTV Australia.
---
Creators: Jonathan Murray, Mary-Ellis Bunim
Cast: T. J. Lavin, Chris 'C.T.' Tamburello, Johnny 'Bananas' Devenanzio
IMDb Rating: 7.8/10
Seasons: 38
This is undoubtedly an excellent show. There's a lot of drama and it's fun to watch. The tasks are also unlike anything else you've seen on a reality or competition show.
We highly recommend watching this show, it has everything a reality show should have! More original cast members should be brought back.
---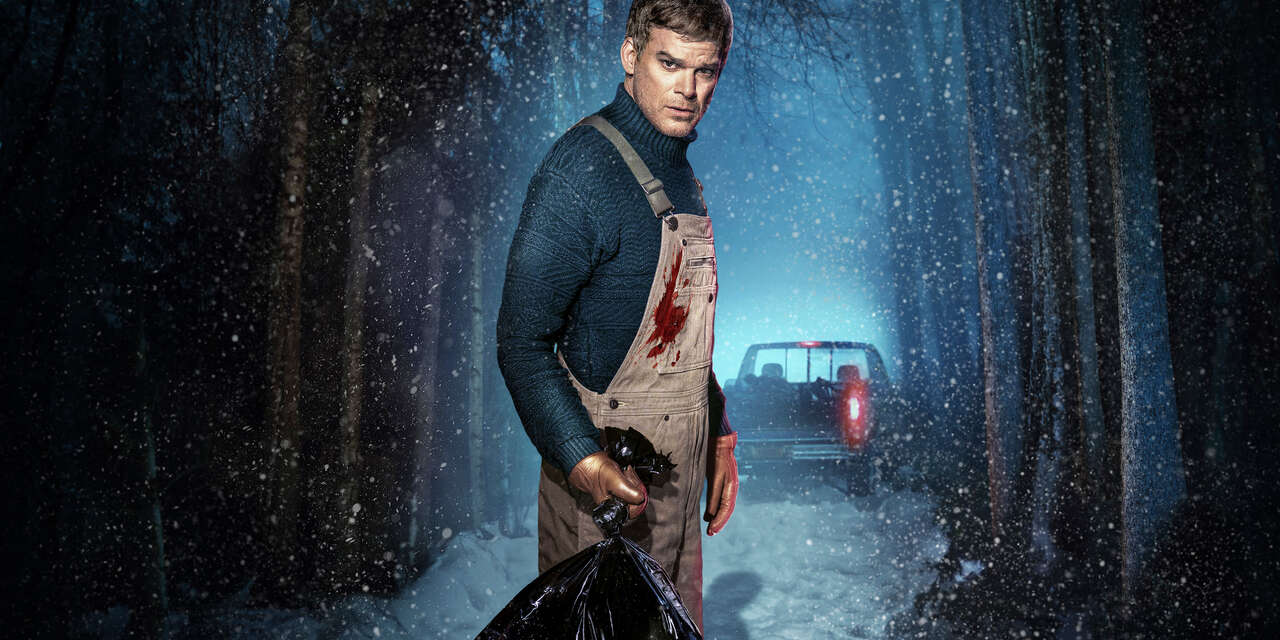 Creator: James Manos Jr.
Cast: Michael C. Hall, Jennifer Carpenter, David Zayas
IMDb Rating: 8.7/10
Seasons: 8
Dexter will change your perspective about Good vs. Evil, Angel vs. Devil since life isn't always black and white.
The story brilliantly depicts the bond between a father and his son, as well as how he overcame the challenges of parenting a son with a dark side and a desire to kill and converts it into something wonderful.
You might find yourself in a situation where Dexter will become a hero to you, and you want him to never be discovered doing his "honorable" work of cleaning up Miami.
---
Creator: David Chase
Cast: James Gandolfini, Lorraine Bracco, Edie Falco, Michael Imperioli, Jamie-Lynn Sigler, Robert Iler, Tony Sirico
IMDb Rating: 9.2/10
Seasons: 6
The Sopranos is a classic crime drama that follows the life of Tony Soprano, a Mafia boss in New Jersey. The show is full of violence, intrigue, and suspense.
If you're looking for a show that will keep you on the edge of your seat, The Sopranos is it. The show has been praised for its writing and acting and was even nominated for several Emmy Awards. This is indeed one of the best Crave shows to watch in Australia.
---
There are a lot of titles that can be deemed as the best CraveTV shows, but these are the ones popular among the audience. Whether you're a fan of science fiction, drama, or comedy, CraveTV has something for everyone.
Some of these shows are new, while others are older. However, all of them are worth watching. So, what are you waiting for? Sign up for CraveTV today and start streaming the best shows on Crave in Australia.
The good thing is that you can try CraveTV for free for some days before making up your mind and you can cancel your Crave Tv subscription before the free trial ends. So, you have nothing to lose. Good luck!