Showtime has a vast selection of some of the greatest movies released in the past years on its website.
These days, subscribers can access this premium network by adding it as a channel in their streaming video library or downloading the network's app. Showtime is a great pick for anyone because it offers great movies and shows alike.
Movie buffs now have more options than ever to see their favorite films, thanks to the best movies on Showtime available right now. Even if you're based in Australia, you can use a reputed VPN service to stream Showtime in Australia.
We hope our guide to the best movies on Showtime will help you find something entertaining to watch in your free time.
What are the Best Movies on Showtime to watch in Australia 2023?
If you don't have a cable or satellite connection, you can still watch your favorite Showtime series and movies online in Australia via the service's streaming section.
Showtime offers an abundance of genre-spanning films for streaming. The below-mentioned 25 best movies on Showtime to watch in Australia are highly recommended for viewing on a smartphone, tablet, or TV.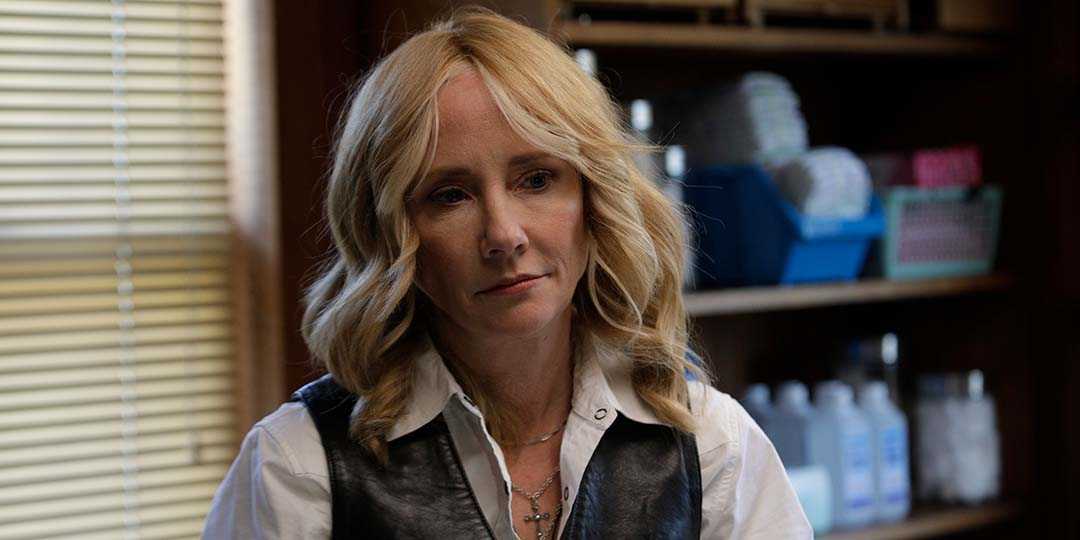 Director: Lindsay Gossling
Writer: Travis Farncombe
Cast: Amy Smart, Thora Birch, Anne Heche
Genre: Action, Thriller, Drama
Runtime: 1h 48m
IMDb Rating: 4.6/10
Trailer: 13 minutes (2021)
A tiny town is in danger from the most powerful tornado ever recorded. People have just thirteen minutes to seek refuge, look for loved ones, and fight for their lives before the storm hits.
As a result of the destruction, four families need to put their differences aside, discover the power inside themselves, and draw strength from one another to live.
Director: Tarik Saleh
Writer: J.P Davis
Cast: Gillian Jacobs, Chris Pine, Sander Thomas
Genre: Action, Thriller
Runtime: 1h 43m
IMDb Rating: 5.8/10
Trailer: The Contractor (2022)
After being dishonorably dismissed from the Army's special forces, a sergeant in that unit gets a contract with a privately underground military group. The elite soldier finds himself being hunted and on the run after his first mission goes awry.
He is caught up in a dangerous conspiracy. He fights to stay alive and to get home and discover the true motives of all those who betrayed him. This all happens after his first-ever assignment goes wrong. This is one of the new movies on Showtime in 2022 to watch in Australia.
Director: Mike P. Nelson
Writer: Alan B. McElroy
Cast: Adain Bradley, Charlotte Vega, Bill Sage
Genre: Horror, Thriller
Runtime: 1h 49m
IMDb Rating: 5.5/10
Trailer: Wrong Turn (2021)
To prepare for a hike on the Appalachian Trail, a group of friends from New Jersey, including Jen Shaw and her boyfriend Darius, Adam and Milla, and Gary and Luis, reach a tiny village in rural Virginia.
They are warned by many locals not to stray off the established path. As the journey continues, Gary is tragically killed by a falling tree trunk; now the group of survivors, disoriented and worried, fight for their lives.
Director: David Charbonier
Writer: Justin Powell
Cast: Rob Brownstein, Ezra Dewey, Tevy Poe
Genre: Thriller, Horror
Runtime: 1h 22m
IMDb Rating: 4.8/10
Trailer: The Djinn (2021)
Dylan Jacobs, a mute young boy, moves in with his father Michael in a Burbank apartment a few months after witnessing his mother Michelle's gun suicide in 1989. The boy discovers a secret grimoire left by the previous renter; a section titled "Wish of Desire" that is read aloud by Dylan.
Dylan continues to read ahead and asks to be granted voice. The movie is filled with various unexpected twists from that point onwards. You must watch this movie, which is undoubtedly the best movie on Showtime if you are a thriller fan.
Director: Potsy Ponciroli
Writer: Potsy Ponciroli
Cast: Scott Haze, Tim Blake Nelson, Gavin Lewis
Genre: Drama, Action
Runtime: 1h 39m
IMDb Rating: 7.2/10
Trailer: Old Henry (2021)
Old Henry is a western action film about a widowed farmer and his son who reluctantly take in a strange, disabled man carrying a bag of money. The farmer is forced to decide who to believe when a group of individuals pretending to be police officers arrive demanding money from him.
While defending a siege of his farmhouse, the farmer exhibits a flair for gun-slinging that amazes everyone and calls into doubt his genuine identity.
Director: Pascual Sisto
Writer: Nicolas Giacobone
Cast: Michael C. Hall, Charlie Shotwell, Jennifer Ehle
Genre: Drama, Thriller, Horror
Runtime: 1h 43m
IMDb Rating: 5.3/10
Trailer: John and the Hole (2021)
John, age 13, discovers an incomplete bunker and a deep hole in the earth as he is out adventuring in the nearby woods. He then proceeds to drug his wealthy parents and elder sister before dragging their comatose corpses into the bunker where he held them hostage.
Why does he hold them hostage? That's a question you can only answer once you watch this mind-boggling movie. John and the Hole is one of the best horror movies on Showtime.
Director: Gia Coppola
Writer: Tom Stuart
Cast: Maya Hawke, Andrew Garfield, Nat Wolff
Genre: Drama, Comedy
Runtime: 1h 34m
IMDb Rating: 4.9/10
Trailer: Main Stream (2020)
Frankie is a young woman who serves as the bar's clown waitress for many stand-up comedians. She is a lost soul who blames herself for her father's death an grown up in a harsh environment without her mother's affection; her craving for love leads her to make YouTube videos.
Through this experience, she becomes acquainted with Link, a young man who is insane, who never stops talking, and who always has something to say. What happens next will run chills down your spine.
Director: Mike Mills
Writer: Mike Mills
Cast: Gaby Hoffman, Joaquin Pheonix, Woody Norman
Genre: Comedy, Romance
Runtime: 1h 49m
IMDb Rating: 7.4/10
Trailer: C'Mon C'Mon (2021)
Johnny is an emotionally stunted and soft-spoken radio journalist who travels the nation to conduct interviews with various children about their perspectives on the world and its future.
Out of the blue, Johnny is responsible for caring for his little nephew, Jesse; who provides a fresh viewpoint to the conversation. C'Mon C'Mon is the one of the best comedy movies on Showtime to watch with the family.
Director: John Swab
Writer: John Swab
Cast: Frank Grillo, Josh Hartnett, Melissa Leo
Genre: Thriller
Runtime: 1h 51m
IMDb Rating: 5.5/10
Trailer: Ida Red (2021)
Ida Red received a lengthy prison term due to her attempted failed robbery. She finds out that she only has a few months left to live, so she decides that she will not pass away as a captive but rather as a free woman.
In her absence, the criminal family is run by her brother Dallas and her son Wyatt, tasked with pulling off one major robbery to rescue their mother.
Director: Mikey Alfred
Writer: Mikey Alfred
Cast: Miranda Cosgrove, Ryder McLaughlin, Vince Vaughn
Genre: Thriller, Drama
Runtime: 1h 33m
IMDb Rating: 5.9/10
Trailer: North Hollywood (2021)
A young guy must decide if it is more critical for him to live up to the standards that his father has set for his life or to pursue his dream of being a professional skateboarder. For all intents and purposes, Michael fits the stereotype of the bewildered millennial.
He's still finding his identity as a young adult, yet he already has strong opinions about things. It is indeed one of the best movies on Showtime to watch right now.
Director: Michael Lembeck
Writer: Donald Martin
Cast: Jane Cartin, Ellen Burstyn, Loretta Devine
Genre: Comedy, Romance, Drama
Runtime: 1h 40m
IMDb Rating: 6.2/10
Trailer: Queen Bees (2021)
Helen is a strong-willed, self-sufficient widow who relocates to the Pine Grove Senior Community. It is similar to her previous school, with cliques and flirting suitors.
What she tries to avoid in the beginning ultimately leads her to the same thing she has been looking for all along new friendships and a second shot at love with the newcomer Dan. This is one of the best comedy movies on Showtime that can be enjoyed with your family and friends.
Director: Stephen Karam
Writer: Stephen Karam
Cast: Jayne Houdyshell, Richard Jenkins, Amy Schumer
Genre: Drama
Runtime: 1h 48m
IMDb Rating: 6.1/10
Trailer: The Humans (2021)
The Humans covers the course of an evening in which the Blake family joins together to spend thanksgiving within a pre-war apartment located in the heart of downtown Manhattan. As night comes and the structure begins to fall apart, strange things start to bump in the night.
The movie gives a lot of goosebumps as it is the best movie on Showtime. If you don't have a Showtime subscription, you can opt for Showtime free trial for one month.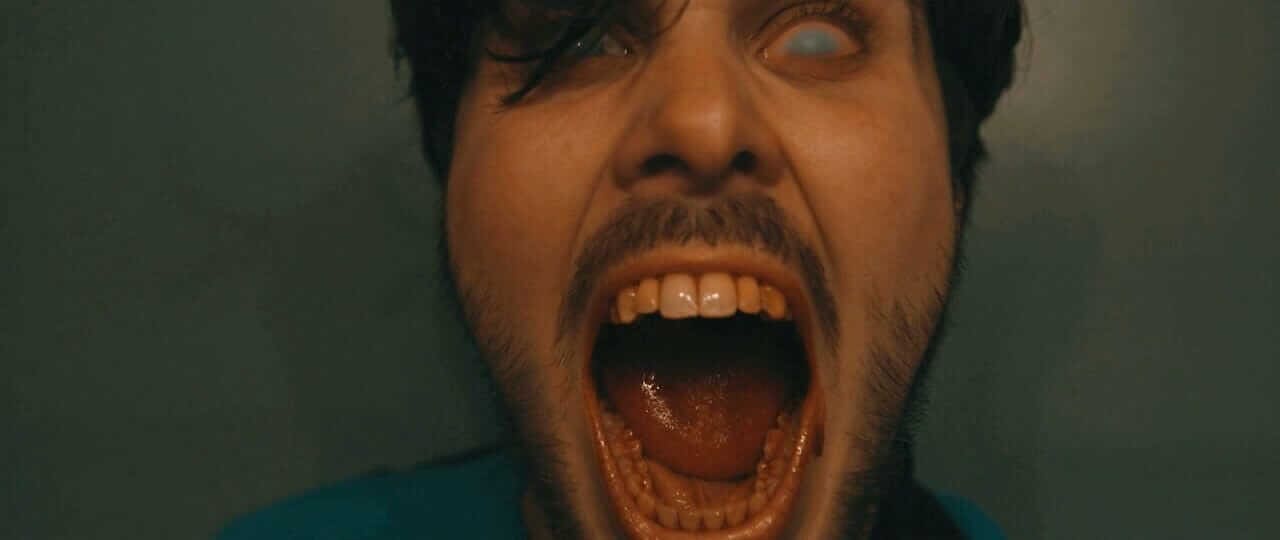 Director: Pat Mills
Writer: Allison Richards
Cast: Sarah Allen, Tommy-Amber Pirie, Rossif Sutherland
Genre: Horror, Thriller
Runtime: 1h 22m
IMDb Rating: 4.7/10
Trailer: The Retreat (2021)
If you are looking for one of the best horror movies on Showtime, The Retreat is the right title! When a lesbian couple with a rocky relationship goes to a pre-wedding retreat, they find themselves in a battle for their lives. A band of radical serial killers tries to kill them.
This puts the pair in a position where they must fight for their lives to survive. Showtime offers a wide range of subscriptions, where you can check Showtime prices and watch one of the best movies on Showtime right now.
Director: Neill Blomkamp
Writer: Neill Blomkamp
Cast: Chris William Martin, Carly Pope, Michael J. Rogers
Genre: Drama, Comedy, Mystery
Runtime: 1h 44m
IMDb Rating: 4.3/10
Trailer: Demonic (2021)
Carly's childhood friend Martin tells her that the physicians taking care of her comatose mother, Angela, are offering a cutting-edge facility that will allow her to speak with her.
She is introduced to Dr. Michael, and Daniel explains that they require her for an experimental therapy using an avatar to probe Angela's consciousness and gauge the drug's effectiveness.
Director: Ary Aster
Writer: Ary Aster
Cast: Jack Reynor, Florence Pugh, Vilhelm Blomgren
Genre: Drama, Horror, Mystery
Runtime: 2h 28m
IMDb Rating: 7.1/10
Trailer: Midsommar (2019)
American young couple Dani and Christian are on the verge of splitting up. But when a family tragedy binds them closer together than ever, Christian asks a devastated Dani to join him and his pals for a once-in-a-lifetime midsummer party in a secluded Swedish town.
What seems like a relaxing vacation in a country of perpetual sunshine in Northern Europe takes a nasty turn. It is undoubtedly one of the best horror movies on Showtime!
Director: Kevin Macdonald
Writer: Rory Haines
Cast: Nouhe Hamady Bari, Tahar Rahim, Saadna Hamoud
Genre: Drama, Biography, Thriller
Runtime: 2h 09m
IMDb Rating: 7.4/10
Trailer: The Mauritanian (2021)
This is the narrative of Mohamedou Ould Slahi's struggle for freedom after being held and imprisoned without trial by the U.S. Government for years, as recounted in his best-selling book "Guantánamo Diary," which was adapted from his writings.
With no one else to turn to for help, Slahi is relieved to have defense attorneys Nancy Hollander and Teri Duncan on his side as he fights the United States government for justice.
Director: Kogonada
Writer: Alexander Weinstein
Cast: Jodie Turner-Smith, Colin Farrell, Malea Emma Tjandrawidjaja
Genre: Drama, Sci-Fi
Runtime: 1h 36m
IMDb Rating: 6.7/10
Trailer: After Yang (2021)
When Jake's little daughter's much-loved friend, an android named Yang, has technical difficulties, Jake immediately begins looking for a solution to fix him. During this process, Jake becomes aware of the life that has been going on in front of him.
He makes attempts to reestablish contact with his wife and daughter despite the physical barrier between them that he was unaware of.
Director: Lee Isaac Chung
Writer: Lee Isaac Chung
Cast: Yeri Haan, Steve Yeun, Alan Kim
Genre: Drama
Runtime: 1h 55m
IMDb Rating: 7.4/10
Trailer: Minari (2020)
In the 1980s, ambitious father Jacob Yi moved his Korean-American family from California to rural Arkansas in the hopes of realizing his dream of owning a little plot of land and becoming more than a chicken sexer.
He is joined by his skeptical wife Monica and their two children, David and Anne. But fresh beginnings are seldom straightforward, figuring out how to establish a 50-acre farm to cultivate and sell Korean fruits and vegetables.
Director: Janicza Bravo
Writer: Janicza Bravo
Cast: Riley Keough, Taylor Paige, Nicholas Braun
Genre: Comedy, Crime, Drama
Runtime: 1h 26m
IMDb Rating: 6.5/10
Trailer: Zola (2020)
Aziah "Zola" King is a self-assured waitress and part-time stripper in Detroit. While serving at work, Aziah "Zola" King meets with an extroverted and crude fellow dancer named Stefani.
At a bar later that night, Stefani invites Zola to dance with her, and as a result, the two women quickly become friends. The next day Stefani asks her to accompany them on a trip to Tampa, Florida, to visit a strip club to earn a considerable amount of money together.
Director: Jared Cohn
Writer: Cam Cannon
Cast: Patrick Muldoon, Bruce Willis, Matthew Marsden
Genre: Action, Thriller
Runtime: 1h 37m
IMDb Rating: 3.4/10
Trailer: Deadlock (2021)
Mercenary leader Ron Whitlock is a wanted criminal on a vendetta. After concluding that the government is plotting against them, the ruthless organization takes over an energy facility and holds its employees and the company's customers hostages.
Mack Karr, a former special army ranger, must act quickly to rescue thousands of lives in a community on the verge of being flooded and destroyed.
Director: Josh Ruben
Writer: Mishna Wolff
Cast: Milana Vayntrub, Sam Richardson, George Basil
Genre: Horror, Comedy, Mystery
Runtime: 1h 37m
IMDb Rating: 6.0/10
The planned construction of a gas pipeline through the community of Beaverfield has sown discord among its residents. Finn, a recently arrived forest ranger, and Cecily, a postal worker, are forced to attempt to preserve the peace and investigate the truth behind a mysterious beast.
At the same time, it continues to terrorize the neighborhood when they are trapped together inside the local inn by a blizzard. Will the incoming blizzard be the cause of their death? Watch to find out now!
Director: Cary Murnion
Writer: Lane Skye
Cast: Kevin James, Lulu Wilson, Joel McHale
Genre: Adventure, Action, Drama
Runtime: 1h 33m
IMDb Rating: 5.9/10
Trailer: Becky (2020)
Becky Hooper, age 13, is being questioned by police about recent events at her home. She seems to have trouble remembering details and provides evasive responses after her mother's passing. However, her father is on a mission to mend their rocky relationship and plans a trek to the lake house.
Meanwhile, Dominick, a Neo-Nazi prisoner, is transported in a van with his guards Apex, Cole, and Hammond. What is the connection between the prisoner and the father-daughter duo? Find out when you check out this classic!
Director: Miles Joris Peyrafitte
Writer: Nicolas Zwart
Cast: Margot Robbie, Finn Cole, Travis Fimmel
Genre: Drama, Thriller
Runtime: 1h 38m
IMDb Rating: 5.8/10
Eugene Evans and his family are from a small town. Dust storms and drought are wreaking havoc throughout the nation. The countryside is suffering from drought. At age five, Eugene's father left his family and never returned.
His mother then remarried a man named George Evans, a law enforcement officer. George tries very hard to take on the role of a father figure for Eugene and his younger sister Phoebe.
Director: Jonah Hill
Writer: Jonah Hill
Cast: Katherine Waterston, Sunny Suljic, Lucas Hedges
Genre: Drama, Comedy
Runtime: 1h 25m
IMDb Rating: 7.3/10
Trailer: Mid 90's (2018)
The protagonist of this film is a young man called Stevie, who spends his years in the city of Los Angeles. At school his affluent classmates seem to ignore him and at home, his co-dependent single mother and elder brother are aggressive towards him.
However, when Stevie becomes friends with a group of skateboarders, he is forced to confront brutal truths about social class, racial inequality, and privilege. This is one of the best family movies on Showtime to watch with your kids!
Director: Tim Hill
Writer: Matt Ember
Cast: Uma Thurman, Robert De Niro, Rob Riggle
Genre: Comedy, Drama, Family
Runtime: 1h 34m
IMDb Rating: 5.6/10
Trailer: The War with Grandpa (2020)
Peter is delighted that his grandfather can finally move in with them and spend more time with his family. However, his excitement quickly fades when Grandpa moves into his room, and he is banished to the dark and foreboding attic.
To get his room back, even though he loves his grandfather, he has no alternative but to play tricks on him. With his friends he plans crazy schemes; however, contrary to appearances, Grandpa is somewhat tricky too. Instead of giving in, Grandpa has an act of revenge in mind.
Top Picks to Watch On Showtime
Conclusion
Showtime has one of the most extensive libraries of streaming movies accessible on any premium cable network, with more than 500 movies readily available in Australia whenever the viewer chooses.
The channel offers a vast collection of shows and includes the best movies on Showtime to watch in Australia that are unique and cannot be found anywhere else.
Remember, you can always cancel Showtime right before the trial ends to save yourself from paying anything once you've enjoyed the free trial. Just get the best Showtime VPNs and start streaming it in Australia.