80s movies are a nostalgia trip for many people. They bring back childhood memories and remind us of the movies we watched during that decade. From the versatility to the creativity in a direction, almost all movies hold a strong audience. Whether you're in the mood for a comedy, drama, or action movie, Netflix has something for everyone.
If you're looking for a good movie to watch, Netflix has a great selection of 80s movies that you can watch right now. Our blog will be listing the best 80s movies on Netflix.
---
Batman (1989)
Director: Tim Burton
Writer: Sam Hamm, Warren Skaaren
Cast: Jack Nicholson, Michael Keaton, Kim Basinger, Robert Wuhl, Pat Hingle, Billy Dee Williams, Michael Gough, Jack Palance
IMDB Rating: 7.5/10
When the parents of  Bruce Wayne,  billionaire philanthropist, died, he decided to protect Gotham city as the crime rates were increasing even after many efforts by  D.A. Harvey Dent, police commissioner of the city.
Carl Grissoms's right hand, Jack Napier, wasn't a sane man. Jack Napier got disfigured after his fight in the chemical factory. He came back after some time as a witty and psychotic Joker who tried to take control of Gotham city.
Bruce wore a mask of a bat and became Batman, hiding his original identity and taking control of all the crimes, went after Joker.
---
Once Upon A Time In America (1984)
Director: Sergio Leone
Writer: Harry Grey
Cast: Robert De Niro, James Woods, Elizabeth McGovern, Joe Pesci, Burt Young, Tuesday Weld, Treat Williams
IMDB Rating: 8.4/10
A crime movie where the past shows that a tough kid, David Noodles belongs to the Jewish slum area in New York's lower east side. He grows into a bootlegger and then a mafia boss and becomes a gangster.
He used to be accompanied by his crime partners, Max, Cockeye, and Petsy in New York's Prohibition-era Lower East Side. The former gangster, David Noodles Aaronson, has returned to Manhattan but is clueless about what to expect.
But he wanted to shed light on the past and solve some past puzzles.
---
Day Of The Dead (1985)
Director: George A. Romero
Writer: George A. Romero
Cast: Lori Cardille, Terry Alexander, Joe Pilato, Richard Liberty
IMDB Rating: 7.1/10
One of the Best Thriller movies on Netflix. The zombies have conquered the whole earth, and only a few people, some scientists, and military personnel are left. These people are hiding underground in a bunker near Florida.
Scientists were busy experimenting to find the solution for zombies, whereas military people tested their patience as they just wanted to attack the zombies and finish them.
Tension and stress continuously increase inside the bunker and the clashes between scientists and military people. Unfortunately, zombies have almost reached out of the bunker.
---
Beetlejuice (1988)
Director: Tim Burton
Writer: Warren Skaaren, Michael McDowell
Cast: Alec Baldwin, Geena Davis, Jeffrey Jones, Catherine O'Hara, Winona Ryder, Michael Keaton
IMDB Rating: 7.5/10
Adam and Barbara Maitland live happily in their decorated home in Newyork. One day they faced a tragic car accident. They walk safely to their home and find out that they are dead.
So now they haunt the people coming home. One morning they found that a new family of Charles and Delia Deetz with their young daughter are moving to their home.
They took this as a threat to their decorated home and tried to scare them. Unfortunately, it turned out that they were taking them very lightly.
Adam and Barbara find the solution to take help from Beetlejuice. Still, Beetlejuice's tactics were very dangerous, and it turned out that Adam and Barabara started to protect the family they were trying to move out.
Check out these Best Movies on Netflix Australia to Watch Right Now and pick your favorites!
---
Excalibur film (1981)
Director:  John Boorman 
Writer: Rospo Pallenberg, John Boorman
Cast: Nigel Terry, Helen Mirren, Nicholas Clay, Cherie Lunghi, Paul Geoffrey, Nicol Williamson
IMDB Rating: 7.3/10
Uther Pendragon was awarded a mystical sword called Excalibur by a wizard named Marlin. This sword gives power to the person who has it.
Marlin bestowed this sword to Uther so that the land could come under one king. Unfortunately, the attraction and his lust for other women brought many confusions and disturbances to his power, and the sword Excalibur is cast into a stone.
Several years later, Uther's son, Arthur, his illegal son, draws out the sword and becomes the king to bring peace to the kingdom. Unfortunately, the same lust and his evil sister, Morgana, destroyed everything.
---
Christine (1983)
Director: John Carpenter
Writer: Bill Phillips
Cast: Keith Gordon, John Stockwell, Alexandra Paul, Robert Prosky, Harry Dean Stanton
IMDB Rating: 6.7/10
A high school boy, Arnie Cunningham, saw a rusted car once when he was driving with his best friend, Dennis. When he investigated the car, it was a 1958 Plymouth Fury named Christine.
He falls in love and buys it. He started working on it to give it a brand new look. By working on changing Christine's look, side by side, Arnie was also changing.
He started to devote his all-time to only Christine. Arnie's girlfriend, Leigh, and Dennis noticed the change and thought Christine had something mysterious in it as her last owner also used to take care of her all the time, and now Arnie is also becoming like him.
---
My Neighbor Totoro (1988)
Director: Hayao Miyazaki
Writer: Hayao Miyazaki
Cast: Chika Sakamoto, Noriko Hidaka, Hitoshi Takag
IMDB Rating: 8.2/10
This is one of the best-animated movies showing two school-going girls, Satsuki and her younger sister, Mei. They both have shifted to a new home with their father.
Their mother is in the hospital, so their new home is near the hospital, and they wait for their mother's illness to get better.
When two girls explore the new house and its surroundings, they find a forest where they become friends with a playful spirit, a giant rabbit-like creature, Totoro. With Totoro, they have many beautiful, magical adventures.
---
Frantic (1988)
Director: Roman Polanski
Writer:  Roman Polanski, Gérard Brach, Robert Towne
Cast: Harrison Ford, Betty Buckley, John Mahoney, Emmanuelle Seigner
IMDB Rating: 6.9/10
An American surgeon Dr. Richard Walker and his wife, Sondra Walker, came to Paris to attend the medical conference.
When they arrived at their hotel room, Richard saw that Sondra had bought some other suitcase mistakenly. While Richard went for a shower, Sondra received a call and went outside.
Later on, when Richard wakes up from his sleep, he realizes Sondra is nowhere and missing. He thought she was kidnapped, so he went to the American embassy and French police to take help.
He felt that they were not showing much concern for Sondra. He started to investigate himself and found the suitcase owner, a drug smuggler, Michelle, who helped him find Sondra.
---
Scarface (1983)
Director: Brian De Palma
Writer: Al Pacino
Cast: Oliver Stone
IMDB Rating: 8.3/10
When Fidel Castro opened the port at Mariel Harbor, many Cuban refugees were sent to the US to meet their relatives. Those refugees had two young boys named Tony and Manny.
They both ran away from the refugee camp, started their drug trade in Miami, and started selling cocaine to drug dealers worldwide.
Tony was rising very fast, but simultaneously his enemies were also rising. He had already escaped the attack by Chainsaw when their deal went wrong.
---
Friday the 13th (1980)
Director: Sean S. Cunningham
Writer: Victor Miller
Cast: Betsy Palmer, Adrienne King, Harry Crosby, Laurie Bartram, Mark Nelson, Jeannine Taylor, Robbi Morgan, Kevin Bacon
IMDB Rating: 6.4/10
In the past, on Friday 13th in Camp Crystal Lake, a young boy, Jason Voorhees, was drowned due to the counselor's negligence.
After many years someone there in the lake is set to take his revenge, and the targets are the new set of counselors, Jack, Alice, Bill, Ned, Marcie.
The locals had already warned them about the lake, but they didn't give any attention, and soon they found that some killer was stalking them. Later on, they all struggled to save themselves and stay alive.
---
Cruising film (1980)
Director: William Friedkin
Writer: William Friedkin
Cast: Al Pacino, Paul Sorvino, Karen Allen
IMDB Rating: 6.5/10
A psychological crime movie. Police started to find the body parts of men, mainly Gay men, in Hudson river, Newyork's S&M.
Steve Burns is assigned by his Captain Edelson has been assigned to work on it and track the killer in isolation. Steve was reluctant at first but realized it was a high project which could increase his job status, so he accepted.
He started his task by working on the rules of society, and later on, he got so involved that this project started changing him.
---
Silverado film (1985)
Director: Lawrence Kasdan
Writer: Lawrence Kasdan, Mark Kasdan
Cast: Kevin Kline, Scott Glenn, Rosanna Arquette, John Cleese, Kevin Costner, Brian Dennehy, Danny Glover, Jeff Goldblum, Linda Hunt
IMDB Rating: 7.2/10
Four misfit cowboy friends planned a trip to the city of Silverado.
Their family friends are settled there, but less they know that the town has been under a corrupt sheriff, Cobb, and a greedy rancher,  McKendrick, who takes the black people's properties.
Emit is freshly out of jail, and on the way, he helped break him out of jail. Then he rescued Paden, a gambler. Mall, their friend, was also with them who traveled to Silverado to see his family.
When Emmet and Jake saw the treatments by Mc Kendrick, the four friends teamed up on the rescue mission against McKendrick and saved the city.
---
Karate Kid (1984)
Director: John G. Avildsen 
Writer: Robert Mark Kamen 
Cast:  Ralph Macchio, Noriyuki "Pat" Morita, Elisabeth Shue, William Zabka,  Martin Kove, Randee Heller
IMDB Rating: 7.3/10
After a great job offer to the mother of a teenage boy, Daniel Larusso, they moved from New Jersey to Los Angeles, California.
They were looking forward to a nice house, but it turned out to be a cummy apartment. Daniel faced some problems settling in the city and new school.
He was getting bullied by a group of boys at the karate school, making his life miserable. Then he met martial arts expert Kesuke Miyagi, also a Gardner at his school.
Miyagi took Daniel under him and taught him karate, during which they both developed a great relationship. Then Daniel got enrolled in the Karate tournament and won it.
---
A Nightmare On Elm Street 3: Dream Warriors (1987)
Director: Chuck Russell
Writer: Wes Craven, Bruce Wagner, Frank Darabont, Chuck Russell
Cast: Heather Langenkamp, Patricia Arquette, Larry Fishburne, Priscilla Pointer, Craig Wasson, John Saxon, Dick Cavett, Zsa Zsa Gabor, Robert Englund
IMDB Rating: 6.6/10
Young Kristen Parker slashed her wrist during a hallucinatory incident when her dream was stalked by a monster, Freddy Krueger.
Her mother took her to the psychiatric ward, thinking that Kristen did a suicidal attempt. She saw some more teenage kids suffering from the same problem at the hospital.
Dr Neil Gordan was also surprised and confused with the children's condition. Still, then the hospital crew was joined by Nancy Thompson, a dream disorder specialist who recognised that she had also suffered and survived from Freddy Krueger.
She convinced and explained the whole scenario to Dr Neil after many trials and helped the kids get rid of the torturous Freddy Krueger, who was burned to death by the group of people, and now he is after their kids.
---
A Cry in the Dark (1988)
Director:  Fred Schepisi
Writer: Robert Caswell, Fred Schepisi
Cast: Meryl Streep, Sam Neill
IMDB Rating: 6.9/10
The movie is based on the true story of Lindy Chamberlain. Lindy and her husband, Michael, and their three children were camping at Ayers Rock, Australia.
Lindy suddenly said that she saw a dino taking her daughter Azaria's few weeks old daughter. After a lot of searching, Azaria's body wasn't found.
Police started noticing some problems in Lindy's description. Her words weren't connecting, and the police became alert.
Police kept an eye on Lindy, and at last, she was arrested with the charge of murder. The case grabbed a huge amount of attention in Australia and became the talk of the town for a long time.
---
Breaker Morant film (1980)
Director:  Bruce Beresford
Writer: Jonathan Hardy, David Stevens, Bruce Beresford
Cast: Edward Woodward, Jack Thompson, John Waters, Bryan Brown, Charles Tingwell, Terence Donovan, Ray Meagher, Lewis Fitz-Gerald, Rod Mullinar, Frank Wilson
IMDB Rating: 7.8/10
The three Australian lieutenants, Harry Morant, Peter Handcock, George Witton, are senior officers of Bushveldt Carbineers during the second Boer war.
The three are under court-martial for shooting six Boer prisoners. Kitchener issued these charges on them by the general staff using them as scapegoats. Kitchener didn't go as expected, and a strong fight was started in the courtroom.
---
Malcolm film (1986)
Director: Nadia Tass
Writer: David Parker and Nadia Tass
Cast: Colin Friels, John Hargreaves, Lindy Davies, Chris Haywood, Charles "Bud" Tingwell
IMDB Rating: 7.1/10
Malcolm Hughes is a shy young boy who is a brilliant mechanical inventor. He got fired from his job for making his team.
To pay the room rent, he got two more roommates, Judith and Frank, to divide the rent among them. One of his roommates, Frank, came out of jail a few weeks ago and had a criminal lifestyle; Malcolm got amazed after learning this about Frank.
They both get along and become good friends. Malcolm used his mind for new ideas and inventions, which helped Frank plan a huge bank robbery.
---
Lethal Weapon (1987)
Director:  Richard Donner
Writer:  Shane Black
Cast: Mel Gibson, Danny Glover, Gary Busey
IMDB Rating: 7.6/10
Roger Murtaugh, a Los Angeles police sergeant who has just turned 50, has been given the task to investigate the murder of Amanda Hunsaker, daughter of the bank president, Michael Hunsaker.
Sergeant Martin Riggs joined Murtaugh as a partner for this project. Sergeants wife died in a car accident, after which he just seeks for suicidal attempts during his investigations.
Things were getting complicated, so the two men having many character differences had to keep their differences aside and trust each other to reach the deadly criminal organization.
---
She's Gotta Have It (1986)
Director: Spike Lee
Writer: Spike Lee
Cast: Tracy Camilla Johns, Redmond Hicks, John Canada Terrell, Spike Lee, Raye Dowell
IMDB Rating: 6.7/10
She's Gotta have it is a 1986 American comedy-drama movie. Nola Darling is a young beautiful but very confused girl.
She wants to commit to a relationship but can't decide the right one for herself. Mars Blackmon is a comical, immature jokester.
Jamie Overstreet is a protective and controlling man, whereas Greer Childs is an arrogant but wealthy male model. She was dating three men at one time and was stuck in a love triangle.
The jealousy increased in three men as all three wanted her, but now she has to choose either or leave all three.
---
The Breakfast Club (1985)
Director: John Hughes
Writer: John Hughes
Cast: Emilio Estevez, Paul Gleason, Anthony Michael Hall, Judd Nelson, Molly Ringwald, Ally Sheedy
IMDB Rating: 7.8/10
Five students of  Shermer High School in Shermer were detained on Saturday. Claire is a pampered girl, Andrew is an athlete, John is a criminal or rebellious boy, Brian a brain, and Allison a basket case.
All five kids with entirely different personalities sitting together in a big library have been assigned to write a thousand-word essay on who they think they are.
The kids have to spend nine long hours together. They became good friends and named themselves The Breakfast Club. The movie is one of the best 80s movies on Netflix Australia.
---
Fast Times at Ridgemont High (1982)
Director:  Amy Heckerling
Writer: Cameron Crowe
Cast: Sean Penn, Jennifer Jason Leigh, Judge Reinhold, Phoebe Cates, Brian Backer, Robert Romanus, Ray Walston, Amanda Wyss, Scott Thomson, Vincent Schiavelli
IMDB Rating: 7.1/10
The young teenage students at Ridgemont High school, California, want to explore and discover more about themselves.
Stacy Hamilton is a fifteen-year-old pretty girl who started dating Mark Ratner.  Linda Barrett and  Mike Damone were their mentors.
Pothead Jeff Spicoli dreams of becoming the best surfer in Hawaii. These young teenagers are all set to learn more about love and life with great adventures and discoveries about friendship and love.
---
School Daze (1988)
Director:  Spike Lee
Writer:  Spike Lee
Cast: Larry Fishburne, Giancarlo Esposito, Tisha Campbell, Kyme, Joe Seneca, Art Evans, Ellen Holly, Ossie Davis
IMDB Rating: 6/10
An American musical comedy movie. Vaughn "Dap" Dunlap is a black American student of  Mission College who is also a very politically conscious boy. 
The college is a historically black college whose motto is to uplift the race. Dunlap is a leader of an anti-apartheid demonstration who tells students to move from South Africa.
When Dunlap's partner went to the town, the students didn't take them seriously, and a conflict broke between the two groups.
---
Little Monsters (1989)
Director:  Richard Alan Greenberg, Richard Greenberg
Writer: Terry Rossio, Ted Elliott
Cast: Fred Savage, Daniel Stern, Margaret Whitton, Frank Whaley, Rick Ducommun, Howie Mandel
IMDB Rating: 6/10
Brian is a sixth-grade young kid who has shifted to the new home with his parents and siblings. One day he discovered a wild-eyed boogeyman, Maurice, a monster who lives under his bed.
They both soon became good friends, and Brian was scared of monsters. At night, Maurice took Brian to the netherworld of monsters, where they both had a great time together with many adventures.
But soon, things started to change, and Maurice started to get worried when he saw himself turning into a monster.
---
Tootsie (1982)
Director: Sydney Pollack
Writer: Larry Gelbart, Murray Schisgal
Cast:  Dustin Hoffman, Pollack, Jessica Lange, Teri Garr, Dabney Coleman, Bill Murray, Charles Durning, George Gaynes, Geena Davis, Doris Belack.
IMDB Rating: 7.4/10
Michael Dorsey is a talented perfectionist but an unemployed actor in New York.  He got an offer of a female role in a soap opera which turned his life.
He became Dorothy Michael for a role, and somewhere, he lost himself as a man. The real problem started when he fell in love with one of the leading actresses in the drama but was very confused about how to confess his love as she thought he was a girl.
And on another hand, one of the male co-stars has also shown his affection.
---
Popeye (1980)
Director:  Robert Altman
Writer:  Jules Feiffer
Cast: Robin Williams, Shelley Duvall
IMDB Rating: 5.3/10
A muscular Saylor, Popeye arrived at the seaside of the town of Sweetheaven in search of his long-lost father, who abandoned him when he was two years old.
There he met a hamburger-loving man, Wimpy, and a girl, Olive Oyl, with whom he fell in love. He learned that the town is under an angry bully, a pirate named Bluto. Bluto is also the fiance of Olive.
At Rough House's burger joint, Popeye fought with some gangsters and defeated the boxing champion in a boxing match and gets to know about the extraordinary energy he gets after eating spinach.
Popeye and olive saw an abandoned baby, took him with them, and named him Swee'pea. Later he discovers Bluto kidnapped his father, so he takes revenge and sets his father free.
---
La Bamba (1987)
Director: Luis Valdez
Writer: Luis Valdez
Cast:  Lou Diamond Phillips, Esai Morales, Rosanna DeSoto, Elizabeth Peña, Danielle von Zerneck, Joe Pantoliano
IMDB Rating: 6.9/10
La Bamba is a biographical movie based on the true story of Ritchie Valens, a 17-year-old rock and roll singer and a teenage Mexican migrant who became an overnight star.
He died in a plane crash and Buddy Holly and The Big Bopper. The movie shows his life in Pacoima, California, where his family lived and worked on farms till he became a star.
His rivalry with his elder brother,  Bob Morales, is also shown in the movie and his relationship with his girlfriend. Donna Ludwig.
---
The Evil Dead (1981)
Director: Sam Raimi
Writer: Sam Raimi
Cast: Bruce Campbell, Ellen Sandweiss, Richard DeManincor, Betsy Baker, Theresa Tilly
IMDB Rating: 7.4/10
With his girlfriend Linda and three other friends, Ash Williams took off from work and went for a short vacation to the cabin deep in the Tennessee woods.
They found a book, "Necronomicon," Book of the Dead in the cabin's basement.
Along with a tape that has the translation. Since they reached the spot, they felt an evil presence.
As soon as they started the recording, some unusual evil forces started to release from the woods and started to kill them one by one until one of them was left who fought for his life.
Also, check out our collection of 56 Best Horror Movies on Netflix Australia!
---
Eddie Murphy: Raw (1987)
Director: Robert Townsend
Writer: Eddie Murphy
Cast: Eddie Murphy
IMDB Rating: 7.6/10
It's a standup comedy movie. One of the stand-up comedy shows of Eddie Murphy has been turned into a film. Eddie Murphy is a popular American comedian.
His topics circulate marriage, relationships, racism, and ethnic stereotypes.
He got huge fame after Saturday Night Live and Beverly Hills Cop, after which he released this film version of his live performance. His fans continuously greet him, and many people get offended by him because of his bluntness related to the topics.
---
Zoot Suit (1981)
Director: Luis Valdez
Writer: Luis Valdez
Cast: Daniel Valdez, Edward James Olmos
IMDB Rating: 6.7/10
Zoot suit is a film based on the actual murder case of Sleepy Lagoon. Henry Reyna is an American-Mexican gangster along with his group members. Without any proof, The whole group has been accused of murder which hasn't been done.
They were judged by their race and clothing by the police and sent to prison, where they underwent racial trials. Alice Bloomfield and George Shearer fought the case for Henry to set him free, but as the days passed, the hope started to vanish.
---
Hard Lessons (1986)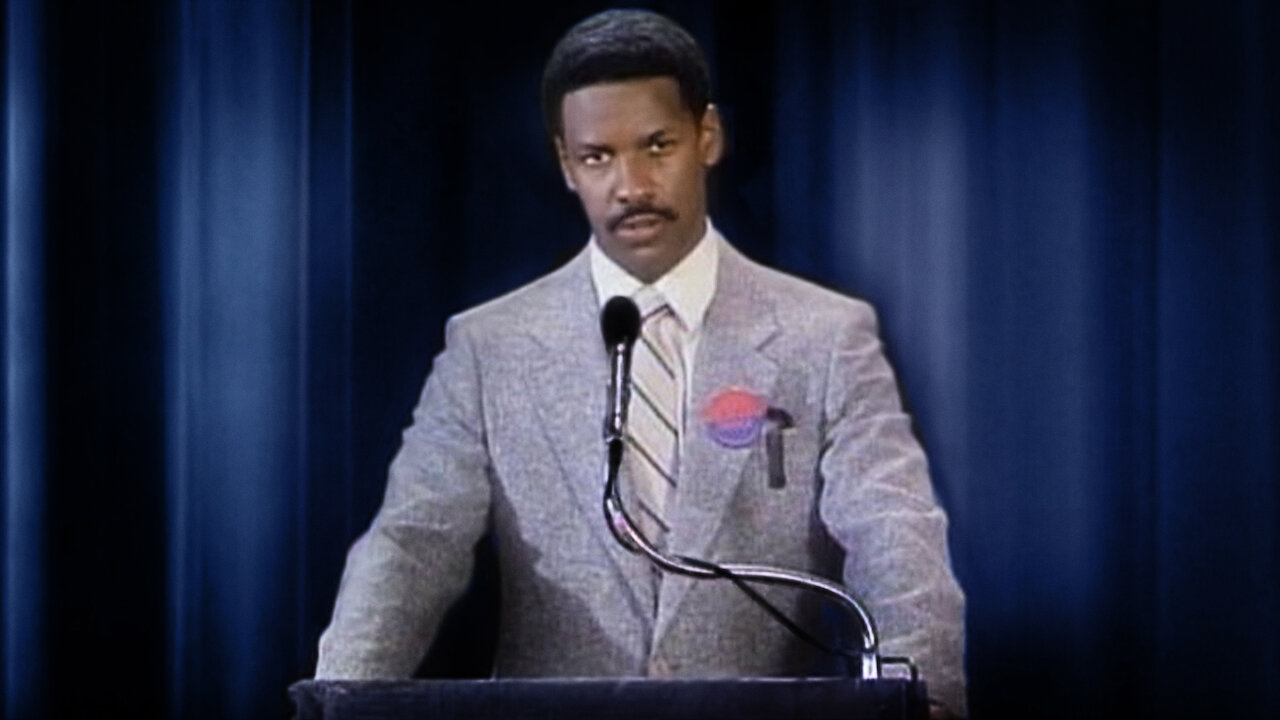 Director: Eric Laneuville
Writer: Charles Eric Johnson
Cast: Denzel Washington, Lynn Whitfield
IMDB Rating: 6/10
In Los Angeles, George Washington Memorial High School got a new principal, McKenna Mckenna. He saw that the drugs and gangs badly damaged the school and students.
Students were not interested in their studies, and teachers were not giving any positive efforts. Parents are not showing interest or are unwilling to support students who want the most toward their studies.
With the help of educator Bobbie Maxwell, a very dedicated man, McKenna brought the school level to higher education, impressing everyone and gaining respect from the administration.
---
Quiet Victory: The Charlie Wedemeyer Story (1988)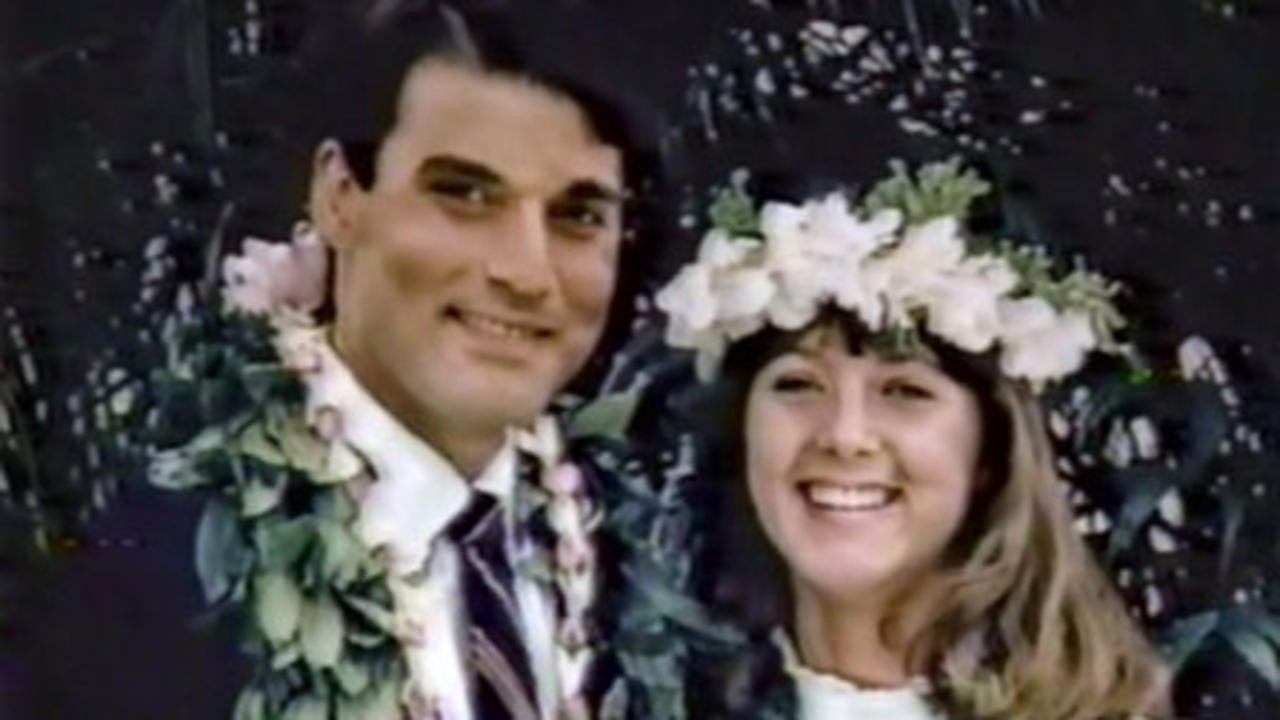 Director: Roy Campanella II
Writer: Barry Morrow
Cast: Pam Dawber and Michael Nouri 
IMDB Rating: 7.2/10
The movie is based on the true story of Charlie Wedemeyer. He used to live with his loving wife and two little kids. He was a former football player and then a coach at a high school.
Suddenly, at thirty-two, he was diagnosed with Lou Gehrig's ALS disease. He was a bit shattered at the start as doctors said he had around a year to live.
But his will was strong, and he stood firm and didn't back out with his job. He went against all the odds and taught the students their first championship.
---
Mystic Pizza (1988)
Director: Donald Petrie
Writer: Amy Jones, Perry Howze, Randy Howze, Alfred Uhry
Cast: Annabeth Gish, Julia Roberts, and Lili Taylor
IMDB Rating: 6.3/10
The two sisters, Daisy and Kat, and their best friend Jojo work in a pizza parlor, Mystic Pizza, in Mystic, Connecticut, a famous pizza joint in the area. Leona owns the pizza parlor.
All three girls have their own love story. Jojo is committed to fisherman Bill Montijo but is confused about marrying him.
Daisy hasn't found the perfect one yet, and Kate is involved in her studies and doing odd jobs for her bills. Daisy has now fallen in love with wealthy Charles Gordon, expelled from the law school.
---
St. Elmo's Fire (1985)
Director: Joel Schumacher
Writer: Joel Schumacher, Carl Kurlander
Cast:  Emilio Estevez, Rob Lowe, Andrew McCarthy, Demi Moore, Judd Nelson, Ally Sheedy, Andie MacDowell, Mare Winningham.
IMDB Rating: 6.4/10
Alec, Billy, Jules, Kevin, Kirby, Leslie, and Wendy are seven friends who graduated recently and are now struggling with adult life and careers.
Alec is interested in political life, whereas his girlfriend, Leslie, is a budding architect. Kirby is a dedicated person towards his studies and is becoming a lawyer and used to pay her studies fee by working as a waiter in a Bar.
Kevin is trying hard to become a writer. He and Kirby are roommates but with opposite personalities. Billy is married and has a child but is a very irresponsible person.
---
Stand By Me (1986)
Director:  Rob Reiner
Writer: Bruce A Evans, Raynold Gideon
Cast: Wil Wheaton, River Phoenix, Corey Feldman, Jerry O'Connell, Kiefer Sutherland
IMDB Rating: 8.1/10
While reading the newspaper, Gordie Lachance got shocked by reading about the death of his old friend.
After this, he went to a long memory lane, where he and his three friends, Chris, Teddy, and Vern, were teenage kids and went along the train track to the forest to find the twelve-year-old lost teenage kid of their age and found him dead in the woods.
Then he started thinking that growing up is not easy, especially finding true friends is even harder.
---
The Lost Boys (1987)
Director: Joel Schumacher
Writer:  Jeffrey Boam
Cast:  Corey Haim, Jason Patric, Kiefer Sutherland, Jami Gertz, Corey Feldman, Dianne Wiest, Edward Herrmann, Billy Wirth, Brooke McCarter, Alex Winter, Jamison Newlander, Barnard Hughes
IMDB Rating: 7.2/10
After facing some financial issues, a divorcee and her two teenage sons, Mike and Sam, moved to her father's house in California. The biker has plagued the town with some mysterious deaths.
The boys didn't realize the seriousness of the situation until the younger boy became friends with two boys who claimed to be vampire hunters and the older one went along with the bikers by a girl.
Mike started seeing symptoms of vampires by sleeping all day and awake at night. Sam, the younger one, helped his brother by recruiting the vampires' hunters.
---
The Neverending Story (1984)
Director: Wolfgang Petersen
Writer: Wolfgang Petersen; Herman Weigel
Cast: Noah Hathaway, Barret Oliver, Tami Stronach, Patricia Hayes, Sydney Bromley, Gerald McRaney, Moses Gunn
IMDB Rating: 7.4/10
Bastian is a school-going boy still grieving his mother's death. He is bullied continuously by the three boys at school.
He ran from those boys one day and hid in the book store. The storekeeper offered him a mysterious book named, The Neverending Story.
Bastian borrowed the book and took it to read in the school attic. The story is about the magic kingdom of Fantasia, which is under destruction.
All of a sudden, Bastian finds himself inside the story where he will be the hero and will save the mythical land of Fantasia from destruction.
---
Gremlins (1984)
Director:  Joe Dante
Writer:  Chris Columbus
Cast: Zach Galligan, Phoebe Cates, Hoyt Axton, Polly Holliday, Frances Lee McCain
IMDB Rating: 7.3/10
Randall Peltzer wanted to give a Christmas present to his son, Billy. He found a small creature named Mogwai to gift Billy.
Though Billy was very happy with the new gift pet, he came with some instructions and guidelines to strictly follow. Mogwai can't be fed after midnight; he should not get wet and be kept from bright light.
But Billy didn't understand, and in a small accident, Mogwai got wet. Mogwai underwent a new evolution that was innocent, and great destruction started.
---
Annie (1982)
Director: John Huston
Writer:  Carol Sobieski
Cast: Albert Finney, Carol Burnett, Bernadette Peters, Ann Reinking, Tim Curry, Geoffrey Holder, Edward Herrmann, Aileen Quinn
IMDB Rating: 6.6/10
Annie is a sweet little girl living a miserable life in an orphanage run by a  tyrannical Miss Agatha Hannigan, a very evil woman.
Annie's boring and sad life changes when she gets a chance to spend some time in the house of a wealthy, cold-hearted man who is an industrialist,  Oliver "Daddy" Warbucks.
She was so sweet that she won the hearts of household staff, and even Oliver Warbucks also started loving her. He said he would help her find her lost parents and reward her if they proved their identity.
After listening to this, Miss Agatha and her brother Daniel Francis decided to manipulate Oliver, letting Annie into great danger.
---
Caddyshack (1980)
Director: Harold Ramis
Writer:  Brian Doyle-Murray, Ramis, and Douglas Kenney
Cast:  Chevy Chase, Rodney Dangerfield, Ted Knight, Michael O'Keefe, and Bill Murray.
IMDB Rating: 7.2/10
At Bushwood Country Club, Danny Noonan is a young and confused caddy who has no idea what his future will bring for him.
He only sees the only way to get the scholarship from the country club owner,  Judge Elihu Smails. Al Czervik thinks of purchasing the country club as he's a millionaire, but the judge, Smails, shows his dislike about the decision, and a conflict has arisen between them.
On the other hand, Ty Webb, a golfer, is helping Danny understand his life goals. Outside the groundskeeper of the golf course, Carl Spackler is after the rampaging gopher who is continuously destroying the ground.
---
Back to the Future (1985)
Director:  Robert Zemeckis
Writer:  Robert Zemeckis, Bob Gale
Cast:  Michael J. Fox, Christopher Lloyd, Lea Thompson, Crispin Glover, and Thomas F. Wilson
IMDB Rating: 8.6/10
An American teenager from a small town in California, Marty McFly gets a call from his scientist friend, Dr. "Doc" Emmet Brown, who calls him to meet at Twin Pines to show his newly invented plutonium-powered DeLorean time machine.
Marty accidentally activated the time machine which sent him back in the past in 1955.
There he saw his teenage parents meeting. Now he needs to make his parents fall in love so that he can get back to the future.
---
Police Academy (1984)
Director: Hugh Wilson
Writer: Neal Israel, Pat Proft, Hugh Wilson
Cast: Steve Guttenberg, Kim Cattrall, and G.W. Bailey.
IMDB Rating: 6.7/10
Mayor Mary Sue Bea is newly elected in the police force and changes all the rules for selecting new officers.
According to the old policies, many people joined Metropolitan Police Academy, which would have been unfit.
Hurst, a police chief, instructed lieutenant Thaddeus Harris and  Eric Lassard, a commander, to pressurize all unfit people to leave the academy.
Chad Copeland and Kyle Blanks Has convinced Harris to make the life miserable of those new unfit cadets so they could leave. But still, some of the cadets work harder to stay in there.
---
Red Dawn (1984)
Director: John Milius
Writer: Kevin Reynolds, Milius
Cast:  Patrick Swayze, Charlie Sheen, C. Thomas Howell, Lea Thompson, Jennifer Grey, Ben Johnson, Harry Dean Stanton, Ron O'Neal, William Smith, and Powers Boothe
IMDB Rating: 6.3/10
At the start of world war III, Russia invaded the small town of Colorado. The Russian paratrooper landed and started to take over the land. The teenagers from the local school of Colorado quickly escaped and ran to the mountains. They called themselves wolverines and started to fight back.
---
Big (1988)
Director: Penny Marshall
Writer: Gary Ross, Anne Spielberg
Cast:  Tom Hanks, Elizabeth Perkins, David Moscow, John Heard, Robert Loggia
IMDB Rating: 7.3/10
Josh Baskin is a thirteen-year-old boy who thinks all his problems will vanish once he gets older. He received a mysterious fortune teller, Zoltar, who changed him to his thirty-year-old version the next morning.
He was quite happy but got help from his friend Billy on acting like an adult. He has to find a job that he got and a girlfriend. Now he is very happy with the new life and doesn't want to go back to his teenage life.
---
Conclusion
Netflix has a wide variety of 80s movies for you to watch! Whether you're in the mood for a light-hearted comedy or an edge-of-your-seat thriller, Netflix has the perfect 80s movies for you.
Now that you have gone through the long list of best 80s movies on our blog; we're sure you have selected the best ones for you to binge-watch on Netflix this coming weekend.