Zombie movies…. Ah, the heart of many!
If you have good taste in movies, watching best zombie movies on Netflix must be one of the fascinating movie genres for you to binge on in Australia. There is no way that people can stop themselves from watching these ruthless creatures. Zombies, the blood-hungry and ravenous creatures, are horrifying but at the same time fun to watch.
Since the zombies have entered the cinematic world, they have successfully become a fan favorite. Zombie movies are simply on another level, and you can't compare them with other genres! People also love to watch some of the best movies on Netflix in Australia.
Now, the first-ever zombie movie director, George Romero, is often thanked for emerging a new idea and creating the first zombie movie: The Night of the Living Dead; the movie of 1968 was top-rated and is still considered the best.
These mysterious, terrifying villains are neither alive nor dead but are only hungry for flesh. So hold your heart, keep your eyes up, grab a pack of popcorn, and drive into the screens because they are here… the zombies.
We have prepared a list of 15 must-watch best zombie movies on Netflix . So without wasting any more time, let's see those 15 movies one by one . Are you ready? Because we are!
Ravenous
Director: Antonia Bird
Writer: Ted Griffin
Stars: Guy Pearce, Robert Carlyle, David Arquette
This is a story of a cowardly soldier who discovers strength and consolation in life.
This horror Western follows John Boyd, a freshly promoted cog in the military machine who's been "rewarded" for escaping a massacre by being relocated to a remote outpost.
When a weird, naked man knocks on their door in the middle of the night, blabbering about cannibalism and a monster that ate his little caravan of innocent people, Boyd and his companions decide to investigate.
---
Soul Theives: (aka Ladronas de Almas)
Director: Juan Antonio de la Riva
Writer: Christopher Luna
Stars: Sofía Sisniega, Natasha Dupeyrón, Ana Sofía Durán
Really terrific on all levels, with an old-school atmosphere and some outstanding performances. The sets are fantastic.
Some criminals seek wealth within a family complex during the Mexican civil war conflict between revolutionaries and the royalist Spanish army, only to discover atrocities they could never have imagined.
---
Corpse Bride
Directors: Tim Burton, Mike Johnson
Writers: Tim Burton(characters), Carlos Grangel(characters), John August(screenplay)
Stars: Johnny Depp(voice), Helena Bonham Carter(voice), Emily Watson(voice)
Tim Burton's Corpse Bride is undoubtedly one of the best-animated movies available. You will notice some hidden adult humour. Even though the death realm appears to be far more vivid than the living realm, it teaches you to appreciate the beauty of life.
It was fantastic in terms of portraying Victor as a shy individual who grows more confident as he attempts to flee Emily but then strives to make her happy for her sake rather than his.
Victoria is such a sweet, nice person, and we admire how she fights for Victor and wants to marry him since they aren't irritated by each other.
---
I Lost My Body
Director: Jérémy Clapin
Writers: Jérémy Clapin(adaptation and dialogue), Guillaume Laurant(adaptation and dialogue)
Stars: Hakim Faris(French version), Victoire Du Bois(French version), Patrick d'Assumçao(French version)
Two parallel stories are told in 'I Lost My Body.' One of them chronicles the journey of a dismembered hand as it searches for its proper owner through the harsh streets of Paris.
Meanwhile, another story begins to surface in the form of hand flashbacks, in which a young boy named Naoufel strives to find his life's purpose, failing at literally everything.
---
Pet Sematary (2019)
Director: Kevin Kölsch, Dennis Widmyer
Writer: Matt Greenberg, Jeff Buhler
Cast: Amy Seimetz, Jason Clarke, John Lithgow
Louis Creed, his wife Rachel, and their two children, Gage and Ellie, move to a remote house where they are greeted kindly and briefed of the nearby frightening 'Pet Sematary.'
Following their cat's untimely death by a truck, Louis resorts to burial at the unusual pet cemetery, which is far from what it appears, showing the Creeds that death is often preferable to life.
---
Atlantics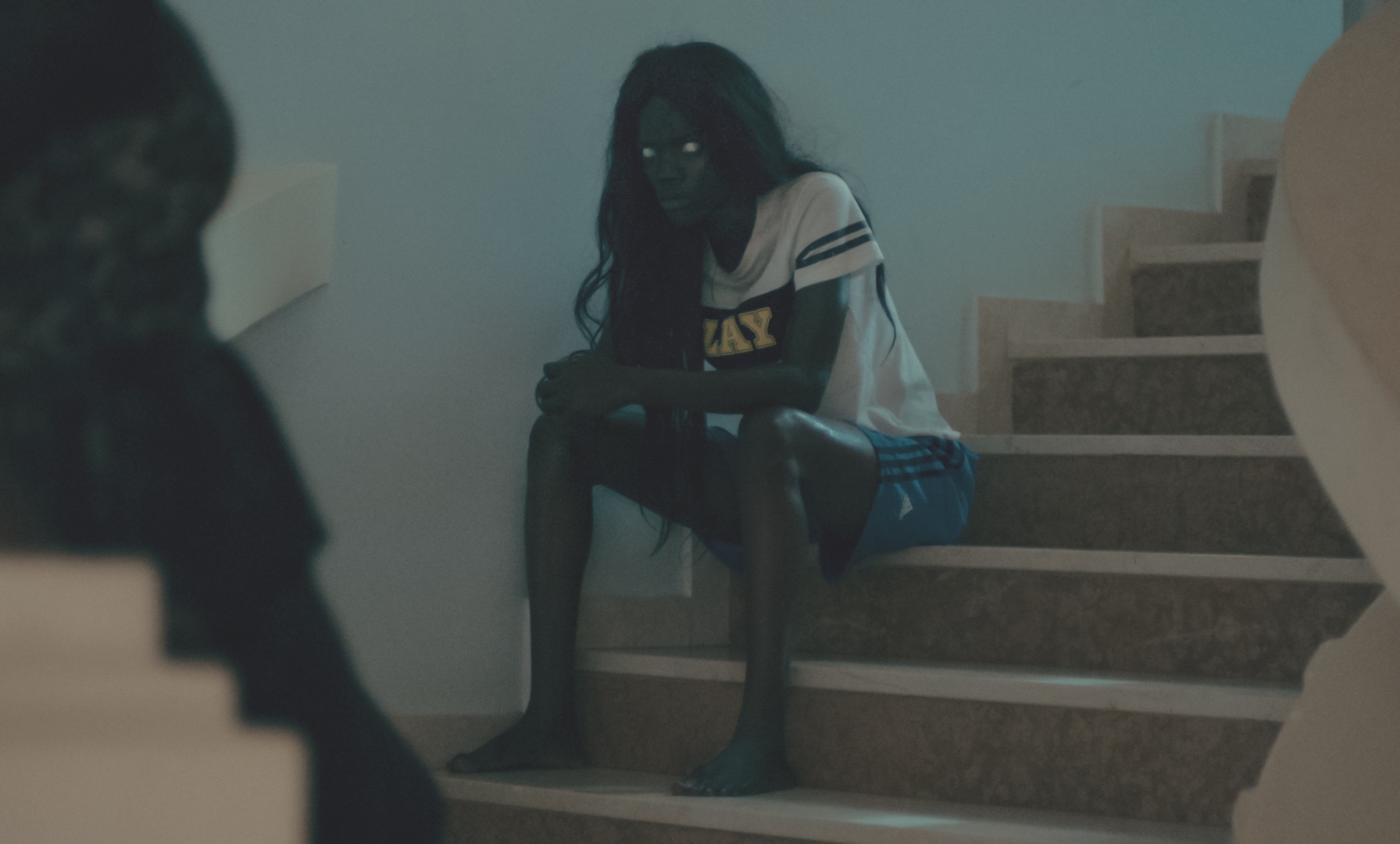 Director: Mati Diop
Writers: Mati Diop(screenplay by), Olivier Demangel(screenplay by)
Stars: Mame Bineta Sane, Amadou Mbow, Traore
A futuristic tower that will be unveiled soon looms over a Dakar neighbourhood. Ada, a 17-year-old student, is head over heels in love with Souleimane, a young construction worker. But she's been promised to someone else.
Souleimane and his coworkers vanish at sea one night. They return to their former neighbourhood soon after, taking ownership of the ladies they left behind. Some of the workers have arrived seeking vengeance, threatening to torch the building if the developer fails to pay their salary.
---
Army of the Dead
Director: Zack Snyder.
Writers: Zack Snyder, Shay Hatten, Joby Harold.
Cast: Dave Bautista, Ana Reguera, Ella Purnell.
The excellent public response to this film suggests that it is now one of the greatest Halloween movies available on Netflix. Characters take a risky gamble by willingly entering the undead's fortified realm.
Despite their looks, the zombies are a breath of fresh air. They're more than simply a rotting corpse scaring the party; they're better than the usual undead.
They are intelligent this time, much like the protagonists themselves.
---
#Alive
Director: Cho II-Hyung
Writer: Cho II-Hyung, Matt Naylor
Cast: Yoo Ah-In, Park Shin-Hye, Jeon Bae-Soo, Hyun Wook-Lee
This film follows the story of one person who is the lone survivor after an unknown sickness spreads throughout the city. It is difficult for him to deal with all of the zombies who are everywhere and ready to attack at any moment. Will he be able to keep up with the chaos? Only by seeing the film will you be able to find out.
---
Cargo
Directors: Ben Howling, Yolanda Ramke.
Writer: Yolanda Ramke.
Cast: Simone Landers, Martin Freeman, Marlee Jane McPherson-Dobbins.
This film is a testimonial of a father's love for his child. The planet is afflicted by an epidemic that turns people into rabid animals in days.
When a father becomes infected, he swears to protect his child before his time runs out. Unfortunately, he does not have much time on his hands, which forces him to embark on a major adventure.
The film is worth seeing because of its unusual take on the zombie apocalypse cliche. Furthermore, it is an emotional rollercoaster for spectators.
---
Kingdom: Ashin of the North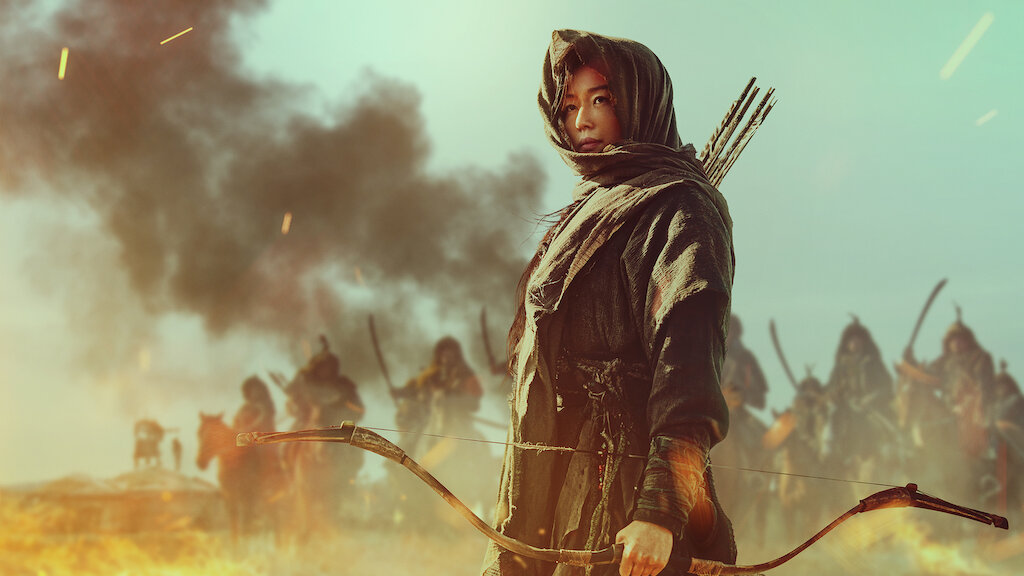 Director: Seong-hun Kim
Writer: Eun-hee Kim(screenwriter)
Cast: Jun Ji-hyun, Si-ah Kim, Byeong-eun Park
Kingdom: Ashin of the North is a two-hour prequel to Season 1 that tells the story of Ashin, the man who found the Zombie plants. Betrayal, battle, espionage, intrigue, and, of course, Zombies are all part of this story.
The first Zombie we see is a deer, which naturally attacks when it encounters a tiger, but it bites off more than it can chew. It's a brutal, horrible film. Not only are Zombies biting/eating people alive, but human on human slaughter is also a possibility. The forests have a muted light that is almost subaqueous in tone at times. There are several fantastic Zombie swarms.
---
Doom: Annihilation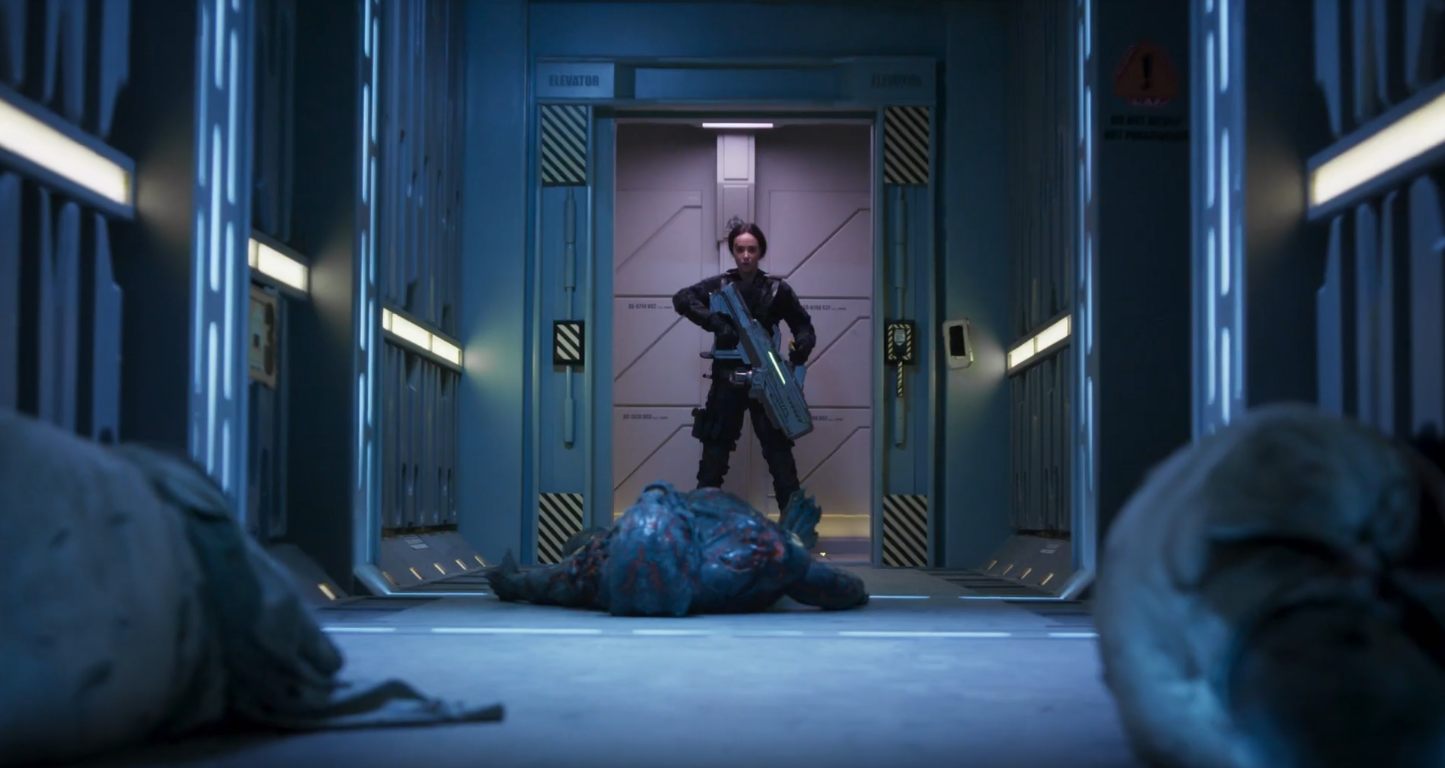 Director: Tony Giglio
Writer: Tony Giglio
Stars: Amy Manson, Dominic Mafham, Luke Allen-Gale
A team of UAC Marines responds to a call for help from a top-secret scientific outpost on Phobos, a moon orbiting Mars, only to find it has been invaded by demons determined on bringing Hell to Earth.
---
Don't Kill Me
Director: Andrea De Sica
Writer: Chiara Palazzolo(based on the book)
Cast: Alice Pagani, Rocco Fasano, Silvia Calderoni
Mirta, 19, and her partner Robin die of a heroin overdose. She then resuscitates on her own and discovers that she must consume living humans in order to survive.
---
Day of the Dead: Bloodline
Director: Hèctor Hernández Vicens
Writers: Mark Tonderai
Cast: Sophie Skelton, Johnathon Schaech, Jeff Gum
This is an extremely tense and entertaining zombie thriller! It's extremely brutal and gory. The zombies are quite horrifying, especially the lead zombie, who seems to have some sort of infatuation with the protagonist! The way he chases her at the base is truly extremely weird and his obsession is somewhat disturbing!
Sophie Skelton plays the lead, and to be honest, she does a great job!
---
Izla
Director: Barry Gonzalez
Writers: Ays De Guzman
Cast: Paolo Contis, Archie Alemania, Beauty Gonzalez
A group of vloggers is accompanied by two brothers on their search for a mythical island. When they do find it, though, they uncover a series of the dark secret
---
Goosebumps
Director: Rob Letterman
Writer: Scott Alexander, Larry Karaszewski, Darren Lemke
Cast: Odeya Rush, R.L. Stine, Dylan Minnette, Jack Black
If you have read the books of the Goosebumps series, you would probably relate to it more. But it's okay if you haven't, the movie Goosebumps will take you down to a new adventure.
While a young teenage guy Zach Cooper is upset about leaving the big city and moving to a small one, he finds a beautiful neighbor, Hannah. The young guy is actually shocked to know that Hannah's father is a famous author R.L. Stine of the best-selling series "Goosebumps." But Cooper has mistakenly unleashed the demons out of the book.
So now it is on Stine, his daughter, and Cooper to return those demons to the place they belong to. This exciting tale is safe and interesting; you can also involve your child in it.
---
Planet Terror
Director: Robert Rodriguez
Writer: Robert Rodriguez
Cast: Rose McGowan, Quentin Tarantino, Marley Shelton, Freddy Rodriguez
An unsung American movie of 2007, Planet Terror is a perfect horror plus action movie on Netflix. The movie shows a rural town in Texas where Lt. Muldoon and a scientist named Abby are working on a deadly project, DC2, a biochemical agent. But when Muldoon gets to know that Abby has got an extra supply, he tries to take Abby Hostage. And Abby, in return, intentionally unleashes the gas in the town. Unfortunately, the gas turns all the townspeople into savage flesh-hungry zombies. Now the group of survivors of the outbreak must battle the ravenous zombies to survive and save the world before it is too late.
---
Rec 2
Director: Jaume Balagueró , Paco Plaza
Writer: Jaume Balagueró, Paco Plaza , Manu Díez
Cast: Manuela Velasco, Jaume Balagueró, Paco Plaza, Pablo Rosso
As compelling and intriguing as its first part, Rec 2 is a pack of thrilling and terrifying emotions. The tale deals with one Dr Owen who takes a GEO team inside a sealed and quarantined building on purpose. They want the blood sample of a girl to prepare an antidote. But as soon as they get in, they are assaulted by zombies and get stuck. Will they make it out or become the food of those vicious monsters? Watch to find out. You can enjoy this Spanish movie with subtitles.
---
  Zombieland
Director: Ruben Fleischer
Writer: Rhett Reese, Paul Wernick
Cast: Woody Harrelson, Emma Stone, Jesse Eisenberg, Abigail Breslin
So far, the most successful comedy zombie movie, Zombieland, is now counted among the top zombie movies on Netflix. The movie is a non-stop laugh-out-loud zombie comedy movie that will undoubtedly make your eyes watery. No matter how scared you are of zombies, this story will make you fall in love with such films and reduce your fear of them. As for all zombie movies, this Ruben Fleischer zombie movie is nowhere close to horror but is filled with fun.
Recommended: Best Scary Movies on Netflix
---
Dead Snow
Director:   Tommy Wirkola
Writer: Tommy Wirkola, Stig Frode Henriksen
Cast: Vegar Hoel, Stig Frode Henriksen, Jeppe Beck Laursen, Charlotte Frogner, Jenny Skavlan, Ørjan Gamst
The combination of comedy and Horror Netflix genre in a sub-genre zombie movie is perfect bliss. The medical students of Norway go on a trip to the Arctic mountain to spend their Easter weekend. But when some of the students disappear, a local resident tells them something suspicious. He tells them that during World War II, the locals resisted against Nazi invaders, but the Nazis disappeared, at which everyone assumed they froze to death. The next day, the remaining visitors go on a search for the lost students but are attacked by Nazi invaders who have now zombified. To survive, they must fight them.
Recommended: Best War Movies on Netflix
---
28 Weeks Later
Director: Juan Carlos Fresnadillo
Writer:  Juan Carlos Fresnadillo , Rowan Joffe, Jesús Olmo, Enrique López Lavigne
Cast: Robert Carlyle, Imogen Poots, Jeremy Renner, Rose Byrne
After 28 weeks, the contagious virus that has turned half the population of the UK into zombies, the US military has come to secure London and announced that danger has settled. The refugees then happily return to their homeland but wait, that's not the right ending! One of the refugees knows that the virus hasn't ended and that it is even stronger this time. So, what's going to happen next? Watch the movie to find out!
---
ParaNorman
Director: Chris Butler, Sam Fell
Writer: Chris Butler
Cast: Kodi Smit-McPhee, Anna Kendrick, Christopher Mintz-Plasse, Tucker Albrizzi, Casey Affleck
An engaging animated zombie tale, ParaNorman is another excellent zombie movie with a perfect combination of comedy and horror. It centers on a young boy named Norman who has a strange ability to talk to the dead. One day, his uncle tells him that a decade-old witch has cursed their town, which will show its effects in no time, and only Norman can stop it. Now Norman has to show his courage and abilities to break the curse and save the townspeople.
Recommended: Best Animated Movies on Netflix
---
World War Z
Director: Marc Forster
Writer: Max Brooks
Cast: Brad Pitt, Mireille Enos, Daniella Kertesz, Matthew Fox
A former U.N. employee, Gerry, is stuck in a gridlock with his family, and suddenly, chaos erupts, and he realises that it's not an ordinary traffic jam. A deadly contagious virus spreads with a single bite and turns fit and healthy people into vicious monsters. As the virus is consuming lives, Gerry does research and tries to put this spread to a stop.
Recommended: Best Family Movies on Netflix
---
Re-animator
Director:  Stuart Gordon
Writer: H. P. Lovecraft
Cast: Jeffrey Combs, Bruce Abbott, Barbara Crampton, David Gale
A funny, deft, and horror zombie movie, Re-animator , revolves around a young scientist Herbert West who has introduced a reagent that can reanimate dead bodies.
---
Resident Evil
Director: Paul W.S. Anderson.
Writer: Paul W.SvAnderson
Cast: Milla Jovovich, Michelle Rodriguez, Eric Mabius.
The Resident Evil movie is a sci-fi and action movie. In every zombie movie, zombies have been dangerous to the lives of human beings as they either kill them or turn them into inhuman creatures. The same thing is followed in this movie. The people were turning into dead flesh-eating zombies and creating violence. Now, the army has to step forward to save the locals. Efforts made by the army of any country are always remarkable. You have to stick to the film until the very end to find out their struggles.
---
Maggie
Director: Henry Hobson
Writer: John Scott 3
Cast: Abigail Breslin, Arnold Schwarzenegger, Joely Richardson.
Daughters are the princesses of fathers, and one can not deny the strong bond they share. Maggie's movie shows the proof of a father's love. Maggie , a young girl, was turning into a cannibal after a zombie attack. Maggie's father tries everything to save her. The desperate father spends time with her and recalls their old memories. Such a strong and heart-melting story has made many cry. Haven't watched it yet? Watch it then.
---
Outro:
It doesn't matter if you haven't seen too many movies about zombies; this list is here to help! Now that you've read this article, you have numerous choices, and we hope you like them all. No matter what, zombie movies are something everyone would love.
This article shows a fresh spin on almost all genres and top-notch movies. To spend your free time the right way, we have gathered the list of the best zombie movies on Netflix Australia that will surely dwell you in the fictional world.