Horrifying but intriguing! Yes, it is all about the best horror movies on Netflix. If you're looking for some jump-scares or need an escape from your daily life, then this updated list of 56 Best Horror Movies on Netflix will be perfect! It might be scary, but it will make your heart beat faster and force some great laughs out of you too.
Netflix has hundreds of blockbuster movies like Harry Potter Movies, DC movies, and many more!
It is also the house of some gory and spine-chilling horror films and provides you with the best entertainment. You never get a chance to plan when to scream and when not.
Have a look at our list of the best horror movies on Netflix Australia that gives you some good scare. From classic slasher films to modern-day nightmares, we've got something for everyone. So grab some popcorn, dim the lights and get ready to scream!
---
Director: Leigh Janiak
Writers: Phil Graziadei, Leigh Janiak, Kate Trefry.
Cast:  Ashley Zukerman, Kiana Madeira, Olivia Scott Welch, Gillian Jacobs, Elizabeth Scopel, Randy Havens.
IMDb Rating: 6.6/10
Netflix Australia presents the next chilling installment in the hit horror series. When Shadyside's most cursed resident, Sarah Fier, returns to her hometown, old secrets resurface, and new horrors are unleashed.
With fate drawing her ever closer to the source of her nightmares, Sarah must face the ultimate terror or be consumed by it forever. Don't miss this suspenseful finale that will leave you intrigued till the end of the movie!
---
Director: John R.Leonetti.
Writer: Carey Van Dyke, Shane Van Dyke, Tim Lebbon.
Cast:  Stanley Tucci, Kiernan Shipka, Miranda Otto, Kate Trotter, John Corbett, Kyle Breitkopf.
IMDb Rating: 5.3/10
Find a must-watch thriller from our selection of best horror movies on Netflix Australia for a good scare! When 16-year old Ally Andrews lost her hearing at 13, she'd have to face a terrifying threat.
But when the world is under attack from creatures who hunt their human prey by sound, Ally and her family must seek refuge in a remote haven. Enjoy the tension and suspense mounting with every passing minute in this movie.
---
Director: Zak Hilditch
Writers: Stephen King, Zak Hilditch
Cast:  Thomas Jane, Molly Parker, Dylan Schmid, Kaitlyn Bernard, Neal McDonough.
IMDb Rating: 6.3/10
Witness a gripping, true-crime drama based on the shocking murder of a Nebraska farmer's wife. When his son agrees to help cover up the crime, they're both in for a harrowing ride that will change their lives forever.
With excellent performances by Thomas Jane and Molly Parker, 1922 is an intense thriller that you can't afford to miss from the recommendation of best horror movies on Netflix.
---
Director: Gareth Evans
Writers: Gareth Evans
Cast:  Dan Stevens, Richard Elfyn, Paul Higgins, Bill Miner, Catrin Aaron, John Weldon.
IMDb Rating: 6.3/10
No, this isn't a new religious sect that's sprung up down under – it's Netflix's latest gripping thriller series! Apostle is a must-watch for any fan of dark, twisted tales, packed with suspense, mystery, and edge-of-your-seat thrills.
Apostle is based on the real-life adventures of one man's dangerous mission to rescue his kidnapped sister from a murderous cult. Apostle is sure to keep you entertained from beginning to end with its exciting plot and chilling atmosphere.
---
Annihilation (2018)
Director: Alex Garland
Writers: Alex Garland, Jeff VanderMeer.
Cast: Natalie Portman, Benedict Wong, Tessa Thompson, Jennifer Jason Leigh, David Gyasi, Sonoya Mizuno.
IMDb Rating: 6.8/10
Check out an intense thriller that will not let you move away from the TV. With its blend of science fiction and horror, this psychological thriller will keep you guessing until the very end.
When a biologist joins a secret expedition into a mysterious zone where the laws of nature don't apply, she quickly learns that no one is safe. With nightmarish creatures lurking around every corner, Annihilation is sure to send chills down your spine.
---
Director: McG
Writers: Brain Duffield
Cast:  Samara Weaving, Judah Lewis, Hana Mae Lee, Robbie Amell, Emily Alyn Lind, Bella Thorne, Andrew Bachelor.
IMDb Rating: 6.4/10
Get a flavor of a true horror movie that will keep you up at night. The Babysitter is one of the best horror movies on Netflix Australia.
This terrifying thriller follows a babysitter who belongs to a satanic cult that will stop at nothing to keep her young. With jaw-dropping suspense and hair-raising scares, this film is sure to give you goosebumps. So if you're brave enough, settle in for a scare-fest like no other.
---
Don't Breathe (2016)
Director: Fede Alvarez
Writers: Fede Alvarez, Rodo Sayagues.
Cast:  Jane Levy, Stephen Lang, Daniel Zovatto, Dylan Minnette, Emma Bercovici, Christian Zagia.
IMDb Rating: 7.1/10
Three burglars plan to sweep the home of a blind man, only to find out that they picked the wrong target. The blind man isn't as helpless as he seems, and he's not going to let these criminals get away with anything.
With suspenseful scenes and an unpredictable plot, you won't be able to stop watching until the very end. So don't wait any longer, queue it up and enjoy!
---
Berlin Syndrome (2017)
Director: Cate Shortland
Writer: Shaun Grant, Melanie Joseph, Cate Shortland.
Cast: Max Riemelt, Teresa Palmer, Emma Bading, Matthias Habich, Lucie Aron, Elmira Bahrami, Christoph Franken.
IMDb Rating: 6.2/10
If you're looking for a gripping, romantic thriller to keep you entertained over the weekend, look no further than Berlin Syndrome on Netflix Australia.
Australian photojournalist Clare comes to Berlin for a passionate holiday fling with sexy ex-pat Andi. But, when she wakes up one morning trapped in his apartment, things take a dark turn.
With no way to leave and an all-consuming obsession taking hold, Clare must find a way to escape before it's too late.
---
Bird Box (2018)
Director: Susan Bier
Writers: Eric Heisserer, Josh Malerman.
Cast:  Sandra Bullock, Trevante Rhodes, John Malkovich, Sarah Paulson, Jacki Weaver.
IMDb Rating: 6.6/10
Netflix Australia's Bird Box sees a post-apocalyptic version of the United States following a mysterious entity that drives anyone who lays eyes upon it to commit suicide.
Survivors must attempt to escape while blindfolded, and they soon learn that concealing their sight is their only chance at survival. Five years after the incident, Malorie Hayes and her children find their way to safety, but the journey there requires one final sacrifice.
---
Eli (2019)
Director: Ciaran Foy
Writers: David Chirchirillo, Ian Goldberg, Richard Naing.
Cast: Charlie Shotwell, Kelly Reilly, Max Martini, Lili Taylor, Sadie Sink, Austin Foxx.
IMDb Rating: 5.8/10
Get hands-on a thrilling new movie that finds its place in our round-up of best horror movies on Netflix Australia.
When young Eli moves into a new house to receive treatment for his auto-immune disorder, he discovers that the family he's living with isn't as safe as he thought.
With terrifying hallucinations and unexpected events around every corner, Eli must use all of his cunning and strength to survive.
---
Director: Robert Eggers
Writers: Robert Eggers
Cast:  Ralph Ineson, Anya Taylor-Joy, Julian Richings, Kate Dickie, Ellie Grainger, Harvey Scrimshaw, Lucas Dawson.
IMDb Rating: 6.9/10
The Witch is like nothing you've ever seen before. It's a truly unique film, set in 1630s New England and telling the story of a family. When their newborn son mysteriously vanishes, and crops fail, the family turns on one another.
Watch as a family torn apart by the forces of witchcraft, black magic, and possession. This powerful show will offer you everything from demonic possessions to evil curses. Take a thrill ride that's filled with suspense and terror.
---
Director: Jarand Herdal
Writers: Jarand Herdal
Cast: Thorbjorn Harr, Maria Grazia Di Meo, Thomas Gullstad, Kingsford Siayor, Jonaton Rodriguez.
IMDb Rating: 5.1/10
What if you could feast on something a little more sinister? Cadaver, one of the best horror movies on Netflix 2020, is the perfect film for those hungering for a taste of terror.
In this twisted thriller, a family of three finds themselves trapped in a hotel with hungry corpses. With no one to help them, they'll have to fight for their lives or become lunch. Buckle up for a blood-soaked ride that will leave you craving seconds.
---
Director: Matt Palmer
Writers: Matt Palmer
Cast: Martin McCann, Jack Lowden, Ian Pirie, Tony Curran, Kate Bracken, George Anton, Therese Bradley.
IMDb Rating: 6.8/10
With exciting twists around every corner, this thriller will give you some quality time to relax and enjoy the weekend. When three friends go on a weekend getaway, they never imagine that their trip will turn into a nightmare.
With a shocking act turning their vacation upside down, they must now find a way to survive and keep their sanity intact. With paranoia setting in, can they make it out alive?
---
Director: Daniel Goldhaber
Writers: Isa Mazzei, Daniel Goldhaber, Lsabelle Link-Levy
Cast:  Madeline Brewer, Patch Darragh, Melora Walters, Devin Druid, Imani Hakim.
IMDb Rating: 5.9/10
Alice is a camgirl with a popular show, but one day, she wakes up to find that she's been replaced on her show. Guess who has taken over her show?
It's none other than her clone – an exact replica of herself. With the help of her friends, Alice sets out to reclaim her life and audience. Cam is a witty and subversive take on the camgirl industry that will leave you glued to your screen.
---
Director: Ben Howling, Yolanda Ramke
Writers: Yolanda Ramke
Cast: Martin Freeman, Simone Landers, Marlee Jane McPherson-Dobbins, Susie Porter, Bruce R. Carter.
IMDb Rating: 6.3/10
Ray and his infant daughter, Rosie, escape to an isolated farm in order to survive. In order to protect his daughter's future. Andy risks everything to find someone willing to protect his daughter.
With time running out and danger around every corner, he'll have to use all his ingenuity and courage to make it through alive. So grab some snacks and buckle up for a wild ride you won't soon forget.
---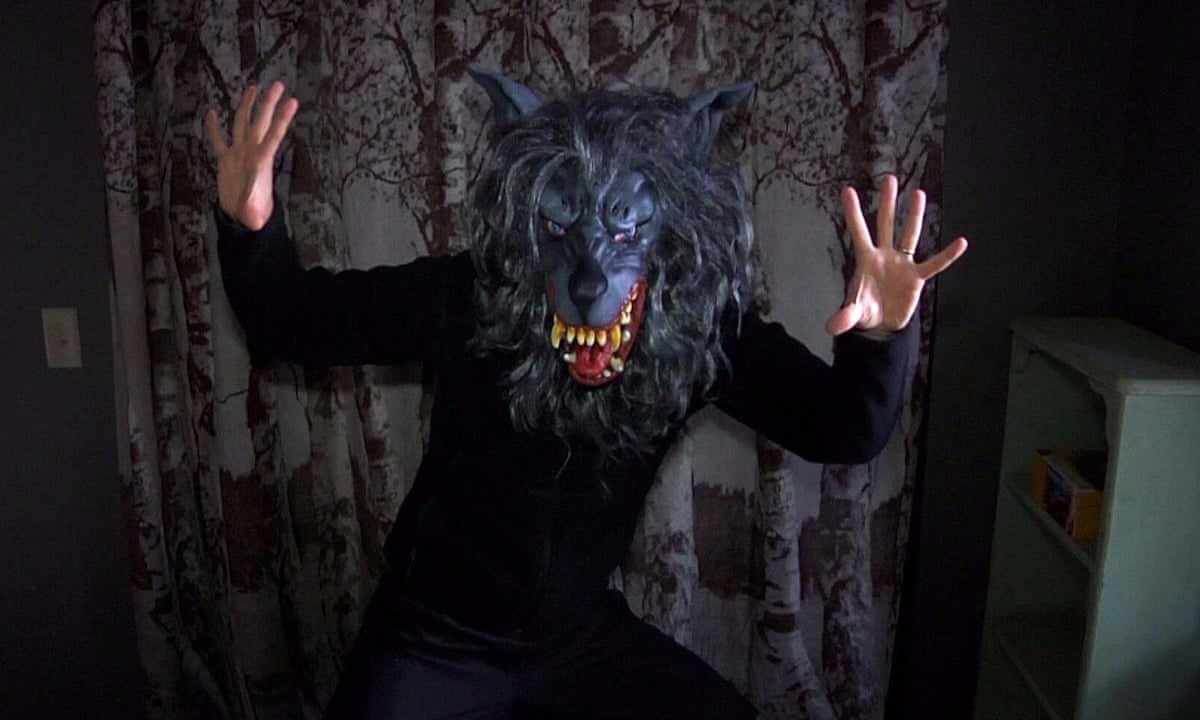 Director: Patrick Brice.
Writers: Patrick Brice, Mark Duplass
Cast: Patrick Brice, Mark Duplass.
IMDb Rating: 6.4/10
Explore a spine-tingling thriller that will keep you guessing until the very end. When videographer Aaron answers an online ad for a one-day job in a remote town, he has no idea what's in store for him.
But soon enough, he starts to question the man's intentions – and realizes that he may be in danger. With its nail-biting suspense and brilliantly twisty plot, Creep is sure to leave you wanting more.
---
Things Heard & Seen (2021)
Director: Shari Springer Berman, Robert Pulcini.
Writer: Elizabeth Brundage, Shari Springer Berman, Robert Pulcini.
Cast: James Norton, Amanda Seyfried, Alex Neustaedter, Natalia Dyer, Kristin Griffith, Ana Sophia Heger, Charlotte Maier.
IMDb Rating: 5.3/10
With its eerie, atmospheric setting and complex characters, this movie deserves a place in the best horror movies on Netflix 2021.
From the moment artist Sydney moves to the Hudson Valley, she realizes that her seemingly perfect marriage may be hiding a dark side. As Sydney uncovers more about the house's past, she comes to fear that some malicious force may be targeting her and her family.
---
Director: Olaf de Fleur Johannesson
Writers: Ben Ketai, Eva Konstantopoulos
Cast: Florence Pugh, Scott Chambers, Ben Lloyd-Hughes, Georgina Bevan, Stephen McCole, Daisy Mathewson.
IMDb Rating: 7.1/10
Get some good scare with Netflix's Malevolent! It is a horror film about a team of scam artists who get more than they bargained for when taking on a job at a haunted country estate.
When the group realizes that the estate is haunted, they must use their quick thinking and scamming skills to survive the night. With spooky special effects and an intense plot, this film will not disappoint you.
---
The Forest of Love (2019)
Director: Sion Sono
Writers: Sion Sono
Cast: Kyoko Hinami, Kippei Shina, Eri Kamataki, Shinoosule Mitsushima, Young Dias, Natsuki Kawamura.
IMDb Rating: 6.3/10
Welcome to the forest of love, a dark and twisted place where nothing is as it seems. The movie plot covers a group of student filmmakers who are seduced and abused by an older man.
With murder on the horizon, they must follow his bidding if they want to survive. If you're going to treat yourself to a film that will keep you intrigued throughout the watch, look no further than the forest of love.
---
Gerald's Game (2017)
Director: Mike Flanagan
Writers: Mike Flanagan, Jeff Howard, Stephen King
Cast: Carla Gugino, Bruce Greenwich, Chiara Aurelia, Carel Struycken, Henry Thomas.
IMDb Rating: 6.5/10
Make your movie night thrilling with a must-watch thriller, Gerald's Game. When Jessie and Gerald go to their remote lake house for some much-needed alone time, they decide to spice things up with a game of bondage.
But things quickly take a dark turn when Gerald suddenly dies, leaving Jessie handcuffed to the bed frame. With no one around for help, Jessie must find a way to free herself before it's too late.
---
Girl on the Third Floor (2019)
Director: Travis Stevens
Writer: Greg Newman, Trent Haaga, Ben Parker.
Cast: Trieste Kelly Dunn, C.M. Punk, Elissa Dowling, Sarah Brooks, Travis Delgado, Karen Woditsch, Marshall Bean.
IMDb Rating: 4.7/10
Don Koch is a man with a vision. He wants to renovate a rundown mansion and make it his home with his growing family. But this isn't just any old house – it has a dark past, and the house itself seems to have other plans for Don.
Watch as Don battles the house's demons while also trying to keep his family together in this suspenseful and witty thriller.
---
Gothika (2003)
Director: Matthieu Kassovitz
Writer: Sebastian Gutierrez.
Cast: Penelope Cruz, Halle Berry, Charles S. Dutton, Robert Downey Jr, Bernard Hill, John Carroll Lynch, Dorian Harewood.
IMDb Rating: 5.8/10
You can't ignore Gothika; that still has a place in the list of the best horror movies on Netflix due to its dark and suspenseful plot.
When a depressed psychiatrist wakes up as a patient in the asylum where she worked, with no memory of why she is there or what she has done. Gothika will leave you feeling like you're right in the middle of the action with eerie flashbacks and an intense plot.
---
The Guest (2014)
Director: Adam Wingard
Writer: Simon Barrett
Cast: Sheila Kelley, Dan Stevens, Joel David Moore, Maika Monroe, Leland Orser, Lance Reddick, Brendan Meyer.
IMDb Rating: 6.7/10
When a young man calling himself a soldier arrives unexpectedly on the doorstep, the Peterson family invites him into their home. He quickly forms bonds with them and claims to be a friend of their late son, who died in action.
But not everything is as it seems, and soon the family finds themselves embroiled in a string of mysterious events that all seem to connect back to the stranger who showed up at their door.
---
He Never Died (2015)
Director: Jason Krawczyk
Writer: Jason Krawczyk
Cast: Booboo Stewart, Henry Rollins, Kate Greenhouse, Jordan Todosey, James Cade, Don Francks, David Richmond-Peck.
IMDb Rating: 6.4/10
Jack had it all figured out. He was comfortable in his own little world, where he didn't have to worry about other people. But one day, the outside world came knocking on his door, and he was forced to confront his dark past.
Luckily, he found allies along the way who helped him learn to live again. If you're looking for a movie with a wry sense of humor, then He Never Died is perfect for you!
---
His House (2020)
Director: Remi Weekes
Writer: Remi Weekes, Felicity Evans, Toby Venables.
Cast: Wunmi Mosaku, Sope Dirisu, Matt Smith, Malaika Wakoli-, Vivienne Soan, Javier Botet, Yvonne Campbell, Lola May.
IMDb Rating: 6.5/10
Find one more bone-chilling thriller from the list of the best horror movies on Netflix 2020. It is about a couple who must face their fears and fight for their lives.
When they escape to England to start over, they think they've left the horrors of war behind them. But soon, they realize that something is very wrong in their new town – something dark and sinister that could destroy them all.
---
Polaroid (2019)
Director: Lars Klevberg
Writers: Lars Klevberg, Blair Butler
Cast:  Tyler Young, Kathryn Prescott, Keenan Tracey, Samantha Logan, Javier Botet, Priscilla Quintana, Mitch Pileggi.
IMDb Rating: 5.1/10
Just snap a selfie with your new Polaroid on Netflix camera, and watch as death comes knocking! High school loner Bird Fitcher stumbles upon a cursed Polaroid camera that kills anyone who has their picture taken with it.
Bird discovers the dark secrets behind the camera as she starts to see the ghosts of those killed by it. But can she stop the murders from continuing?
---
Hush (2016)
Director: Mike Flanagan
Writers: Mike Flanagan, Kate Siegel.
Cast: John Gallagher Jr, Kate Siegel, Michael Trucco, Samantha Sloyan, Emma Graves.
IMDb Rating: 6.6/10
With tension building at every turn, Hush is an adrenaline-fueled ride you won't want to miss. A deaf and mute author is stalked at her remote holiday home by a psychotic killer in this terrifying, mind-bending tale.
After being attacked in her isolated lake house by a masked assailant, she must use all her cunning and courage to survive. Will she be able to outsmart the killer before it's too late?
---
I Am the Pretty Thing That Lives in the House (2016)
Director: Oz Perkins
Writer: Oz Perkins
Cast: Ruth Wilson, Paula Prentiss, Bob Balaban, Lucy Boynton, Brad Milne, Daniel Chichagov.
IMDb Rating: 4.6/10
Looking for a horror movie that's both spine-tingling and witty? Look no further than I Am the Pretty Thing That Lives in the House on Netflix.
When a young nurse takes care of an elderly author who lives in a haunted house, she discovers that the horrors of the world are nothing compared to the dark secrets of this man's past. With its clever writing and chilling suspense, this film is sure to keep you up at night.
---
Under the Shadow (2016)
Director: Babak Anvari
Writer: Babak Anvari
Cast: Narges Rashidi, Avin Manshadi, Bobby Naderi, Arash Marandi, Aram Ghasemy, Soussan Farrokhnia.
IMDb Rating: 6.9/10
Step into another world with Under the Shadow, one of the best horror movies on Netflix. Life in 1980s Tehran wasn't easy, especially for a mother and daughter struggling to cope with the terrors of the post-revolution era.
But when strange evil begins to haunt their home, they realize that there might be something far worse than the horrors of war stalking them. With stunning visuals and an engaging story, this is one film you don't want to miss.
---
Interview with the Vampire: The Vampire Chronicles (1994)
Director: Neil Jordan
Writers: Anne Rice
Cast: Tom Cruise, Brad Pitt, Antonio Banderas, Kirsten Dunst, Christian Slater, John McConnell, Virginia McCollam
IMDb Rating: 7.5/10
You've never seen vampires like this before. Find the chilling tale of a vampire who tells his epic life story: love, betrayal, loneliness, and hunger.
Experience the bloodsucking undead in a whole new light with Interview with the Vampire on Netflix. This dark and twisted tale is brought to life with stunning performances from its all-star cast, including Tom Cruise, Brad Pitt, and Kirsten Dunst.
Soak up the atmosphere and prepare to be entranced by this chilling classic.
---
Crawl (2019)
Director: Alexandre Aja
Writers: Michael Rasmussen, Shawn Rasmussen.
Cast:  Barry Pepper, Kaya Scodelario, Ross Anderson, Morfydd Clark, George Somner, Jose Palma, Anson Boon
IMDb Rating: 6.1/10
Enjoy a spine-tingling movie about crawly creatures. This film follows a young woman who attempts to save her father during a devastating hurricane – and ends up fighting for her life against alligators.
With thrilling action and nail-biting suspense, Crawl is sure to keep you entertained from start to finish. So crawl into your favorite spot on the couch and get ready for some serious entertainment.
---
Slender Man (2018)
Director: Sylvain White
Writers: David Birke, Victor Surge
Cast: Julia Goldani Telles, Joey King, Annalise Basso, Jaz Sinclair, Alex Fitzalan, Javier Botet, Jessica Blank.
IMDb Rating: 3.1/10
Do the spooky stories of Slender Man keep you up at night? Well, now the stories have come to life that you can enjoy at the comfort of your home with Netflix.
This heart-pounding thriller is based on the internet legend of the same name and tells the story of a friend's group who becomes obsessed with proving that he doesn't exist – until one of them disappears without a trace.
---
Director: II Cho
Writers: II Cho
Cast: Yoo Ah-in, Park Shin-Hye, Jeon Bae-soo, Hyun-Wook Lee, Hye-Won Oh, Woon Jong Jeon.
IMDb Rating: 6.3/10
Set in a city overrun by infection, this post-apocalyptic thriller follows one survivor's struggle to stay alive. The people in the streets of Seoul become cannibalistic and attack passersby.
When a young man alone in his parents' 4th-floor apartment becomes a spectator to all this, he's also forced to acknowledge that there aren't any groceries around. He finally accepts the inevitable when he sees a cute girl in the apartment across from his home. It is one of the Best Korean Movies on Netflix.
---
The Perfection (2018)
Director: Richard Shepard
Writer: Richard Shepard, Nicole Snyder, Eric C. Charmelo.
Cast: Marie Maskell, Allison Williams, Christina Jastrzembska, Glynis Davies, Molly Grace, Milah Thompson.
IMDb Rating: 3.2/10
Follow the story of two young musicians as they spiral down a dangerous path. Charlotte is a brilliant violinist who's about to play the first concert of her career.
Her one-time mentor, with whom she made a pact decades ago, has taken a new protégé, Elizabeth, under their wing. When Charlotte learns that Elizabeth shares her promise of greatness, she begins to plot her revenge.
---
Ma (2019)
Director: Tate Taylor
Writers: Scotty Landes
Cast: Diana Silvers, Octavia Spencer, McKaley Miller, Juliette Lewis, Gianni Paolo, Corey Fogelmanis, Dante Brown.
IMDb Rating: 5.6/10
Step inside this freaky house party where things are not always as they seem. Hosted by a lonely woman with questionable motives, this is one night you'll never forget.
When a group of teens is left stranded, they find themselves in the company of a seemingly friendly woman. But soon enough, they realize that things are not what they seem. With horrors lurking around every corner, this is one party you won't want to miss.
---
The Platform (2019)
Director: Galder Gaztelu-Urrutia
Writer: David Desola, Pedro Rivero
Cast: Ivan Massague, Zorion Equileor, Antonia San Juan, Emilio Buale, Alexandra Masangkay, Mario Pardo
IMDb Rating: 7.0/10
Join a ground-breaking series that takes you inside the cruel and twisted world of prison life. The story follows the story of two people stuck in a vertical prison, where they must compete for food and survive against each other.
With one cell per level and only two minutes per day to feed prisoners, the stakes are high as inmates fight for survival. Will you be able to stomach The Hole?
---
Ravenous Les Affames (2017)
Director: Robin Aubert
Writers: Robin Aubert
Cast: Marc-Andre Grondin, Monia Chokri, Charlotte St-Martin, Michelin Lanctot, Marie-Ginette Guay.
IMDb Rating: 5.8/10
A rag-tag team of survivors in a post-apocalyptic world band together in the hopes of finally making it to safety.
But when they learn that the "big city" is just as bad, if not worse, than where they're from, they must fight tooth and nail for their very survival.
With zombies biting at their heels and the darkness closing in around them, there's no telling who will make it out alive. Also, check out our collection of the Best Zombie movies on Netflix.
---
The Ritual (2017)
Director: David Bruckner
Writers: Joe Barton, Adam Nevill.
Cast: Arsher Ali, Rafe Spall, Robert James-Collier, Sam Troughton, Paul Reid, Matthew Needham, Jacob James Beswick.
IMDb Rating: 6.3/10
Get ready for a spine-tingling thriller that makes it a good fit in the list of best horror movies on Netflix. The Ritual on Netflix is perfect for those who love a good scare.
When four friends reunite for a trip to Sweden, they're unaware of the terror that awaits them in the forest. With its clever writing and suspenseful plot, this movie is sure to keep you entertained from beginning to end.
---
The Open House (2018)
Director: Matt Angel, Suzanne Coote
Writer: Matt Angel, Suzanne Coote
Cast: Dylan Minnette, Piercey Dalton, Patricia Bethune, Sharif Atkins, Atkon Abrams.
IMDb Rating: 3.2/10
Take a tour of a house that's full of surprises. A spooky new thriller where a teenager and his mom find themselves besieged by threatening forces when they move into a new house.
With strange noises, dark shadows, and unexplainable events happening around them, they quickly realise that this isn't just any old home – it's haunted! This film is perfect for those who love a good scare with thrills and chills at every turn.
---
Shutter (2004)
Director: Banjong Pisanthanakun, Parkpoom Wongpoom
Writers: Banjong Pisanthanakun, Parkpoom Wongpoom, Sophon Sakadaphisit.
Cast: Ananda Everingham, Achita Sikamana, Titikarn Tongprasearth, Unnop Chanpaibool, Natthaweeranuch Thongmee.
IMDb Rating: 7.0/1
With its dark and suspenseful storyline, Shutter 2004 is the perfect movie for fans of mystery and thriller genres.
When Tun and Jane discover mysterious shadows amidst the blurriness of their photo negatives, they begin to see ghostly images reflected in their new home.
With the help of a psychic, they soon realize that they can't escape their past sins.
---
Shutter Island (2010)
Director: Martin Scorsese
Writer: Laeta Kalogridis, Dennis Lehane.
Cast: Emily Mortimer, Leonardo DiCaprio, Ben Kingsley, Mark Ruffalo, Michelle Williams, Max Von Sydow.
IMDb Rating: 8.2/10
Escape from the ordinary with Shutter Island, a thrilling film that's perfect for a night in.
This movie is set in 1954 and stars Leonardo DiCaprio as a U.S. Marshal who investigates the disappearance of a patient on a secluded island for the criminally insane.
With great cinematography and an exciting plot, it'll be hard to look away until the end credits.
---
The Wretched (2019)
Director: Brett Pierce, Drew T. Pierce
Writer: Brett Pierce, Drew T. Pierce.
Cast: Piper Curda, John-Paul Howa, Azie Tesfai, Jamison Jones, Kevin Bigley, Richard Ellis, Zarah Mahler, Gabriela Quezada.
IMDb Rating: 5.8/10
If you're looking for a witchy show that will keep you on the edge of your seat, The Wretched is a perfect choice.
This spellbinding series tells the story of a teenage boy who must confront a thousand-year-old witch living under his neighborhood's surface.
With its clever writing and suspenseful plot lines, The Wretched is sure to captivate any viewer. So why wait? Start watching today! If you are looking for Halloween movies check out this list of the Best Halloween Movies on Netflix.
---
I See You (2019)
Director: Adam Randall
Writers: Devon Graye
Cast: Jon Tenney, Helen Hunt, Judah Lewis, Owen Teague, Libe Barer, Erika Alexander, Gregory Alan Williams.
IMDb Rating: 6.8/10
If you love a good mystery, then you need to watch I see you on Netflix. After his son is chased by a menacing entity, Detective Carmichael takes up the case of a missing boy and learns that ghosts are tormenting the town's residents.
The mystery unfolds with every corner he turns, as clues reveal this isn't the first time this has happened. Discover the latest thriller that graces this streaming platform.
---
The Babadook (2014)
Director: Jennifer Kent
Writers: Jennifer Kent
Cast: Noah Wiseman, Essie Davis, Hayley McElhinney, Daniel Henshall, Barbara West, Ben Winspear
IMDb Rating: 6.8/10
Check out the movie that sends shivers down your spine. In it, a single mother and her son fall into a deep well of paranoia after an eerie children's book titled "Mister Babadook" mysteriously manifests in their home.
With its brooding atmosphere and terrifying scenes, The Babadook is perfect for fans of horror movies who are looking for a new fright-fest to add to their watch list.
---
Director: Levan Gabriadze
Writer: Nelson Greaves
Cast: Heather Sossaman, Matthew Bohrer, Courtney Halverson, Shelley Hennig, Moses Storm.
IMDb Rating: 5.5/10
Don't let the dead bury the living. Unfriended on Netflix is a supernatural thriller that'll give you goosebumps.
When a group of online friends are haunted by their deceased friend's account, they'll have to use all their wits and courage to survive and to outsmart the demon targeting them.
With chilling tension and clever dialogue, Unfriended on Netflix will not be missed!
---
Vampire vs the Bronx (2020)
Director: Oz Rodriguez
Writer: Oz Rodriguez, Blaise Hemingway
Cast: Jaden Michael, Gearld Jones III, Gregory Diaz IV, Sarah Gadon, Coco Jones.
IMDb Rating: 5.7/10
This Netflix show that's sure to get your blood pumping. Vampires are taking over The Bronx, and just as the bloodsuckers have evolved to walk in sunlight, so have the locals.
It is a heart-pounding, action-packed series about a group of young friends who must fight to save their neighborhood from vampires and gentrification.
With incredible fight scenes and wit and humor, Vampires vs the Bronx is one of the best horror movies on Netflix Australia.
Interested to know about some of the best kids movies on Netflix? Here's a list of the Best Kids on movies Netflix. Check out and pick your favorites!
---
Velvet Buzzsaw (2019)
Director: Dan Gilroy
Writer: Dan Gilroy
Cast: Rene Russo, Jake Gyllenhaal, Tom Sturridge, Zawe Ashton, Natalia Dyer, Toni Collette, Daveed Diggs.
IMDb Rating: 5.7/10
Find a group of art-world outsiders who take a less-than-sympathetic look at the contemporary scene when their secret dark desires are exposed. It is a new satire set in the contemporary art world scene of Los Angeles.
Big money artists and mega-collectors pay a high price when art collides with commerce; the results can be anything but mundane. But for one ambitious young artist, this is a chance to make her mark.
---
Veronica (2017)
Director: Paco Plaza
Writer: Paco Plaza, Fernando Navarro, Coral Cruz.
Cast: Bruna Gonzalez, Sandra Escacena, Ivan Chavero, Claudia Placer, Consuelo Trujillo, AnaTorrent, Angela Fabian.
IMDb Rating: 6.2/10
Follow a horrifying story of a teen who, over the course of a few hours, must protect her younger brother when an escalating game of Ouija leads to deadly consequences.
When Madrid teenager Veronica played Ouija with her classmates, she had no idea of the horror that awaited her.
Suddenly besieged by an evil force, Veronica must struggle to survive as dark secrets from her past are revealed.
---
Orphan (2009)
Director: Jaume Collet-Serra
Writer: David Leslie Johnson-McGoldrick, Alex Mace.
Cast: Peter Sarsgaard, Vera Farmiga, CCH Pounder, Isabelle Fuhrman, Margo Martindale, Jimmy Bennett.
IMDb Rating: 7.0/10
Meet Esther! A 9-year old girl is not a normal little girl. When a young couple adopts a seemingly innocent girl, they have no idea what they're in for.
With her dark secrets and disturbing past, this girl is anything but innocent.
Can the new parents keep her from destroying their family? Or will she take them down with her? Watch Orphan on Netflix to find out.
---
What Keeps You Alive (2018)
Director: Colin Minihan
Writer: Colin Minihan
Cast: Brittany Allen, Hannah Emily Anderson, Joey Klein, Martha MacIsaac, Charlotte Lindsay Marron.
IMDb Rating: 5.7/10
A secluded romantic getaway turns into a horror-filled fight for survival in the classic homicidal honeymoon. After a night of drunken fighting, Jackie awakens to find Jules missing from their bed.
Calling out to her, she is met by an ominous silence that follows her throughout their isolated lakeside cabin.
Jackie scours the surroundings for any sign of Jules and uncovers a dark and violent history surrounding the seemingly peaceful lake.
---
Wounds (2019)
Director: Babak Anvari
Writer: Babak Anvari, Nathan Ballingrud.
Cast: Zazie Beetz, Armie Hammer, Christin Rankins, Karl Glusman, Benjamin Daniel, Brad William Henke, Alexander Biglane.
IMDb Rating: 4.1/10
Step inside the dark and twisted world of Wounds on Netflix. This gripping new series is sure to leave you with nightmares.
Featuring an all-star cast, Wounds tells the story of a bartender in New Orleans who picks up a phone left behind at his bar and quickly becomes immersed in a disturbing mystery.
With its intense suspense and chilling plot twists, Wounds is will surely force you to be glued to your screen.
---
The Boy (2016)
Director: William Brent Bell
Writer: Stacey Menear
Cast: Rupert Evans, Lauren Cohan, Jim Norton, James Russell, Ben Robson, Diana Hardcastle, Jett Klyne.
IMDb Rating: 6.0/10
When American nanny Mia comes to work for the English family of eight, she's shocked to discover that their son is actually a life-sized doll.
After violating a list of strict rules, Mia starts to believe that the doll is really alive – and that he's out to get her. With a clever tone and plenty of suspense, you can't afford to miss this movie.
---
Lights Out (2016)
Director: David F. Sandberg
Writer: David F. Sandberg, Eric Heisserer, Maria Bello, Billy Burke, Alicia Vela-Bailey, Alexander DiPer
Cast: Maria Bello, Billy Burke, Alicia Vela-Bailey, Alexander DiPersia, Gabriel Bateman, Andi Osho.
IMDb Rating: 6.3/10
Learn more about Rebecca and her family, who's forced to revisit their destiny. Rebecca is the only one who can see the terrifying visions that plague her schizophrenic brother, Chris.
It's been a family secret for years until Rebecca finds herself under attack by the same dark force that once terrorized her brother.
So begins the battle to save their souls in this terrifying film from director David F. Sandberg.
---
Doctor Sleep (2019)
Director: Mike Flanagan
Writer: Mike Flanagan, Stephen King
Cast: Kyliegh Curran, Ewan McGregor, Rebecca Ferguson, Cliff Curtis, Zahn McClarnon, Emily Alyn Lind.
IMDb Rating: 7.3/10
Following the conclusion of The Shining (1980), the supernatural family aspirations of Wallace Ullman are shattered with the death of his wife.
Danny Torrance's peaceful existence comes crashing down when he encounters Abra Stone, a courageous teenager with her own powerful extrasensory gift, known as the "shine."
Dan must put his demons to rest – and protect Abra from the murderous cult known as The True Knot, who want to use her gifts for their terrible ends.
---
Director: Karyn Kusama
Writer: Phil Hay, Matt Manfredi
Cast: Longan Marshal-Green, Emayatzy Corinealdi, Michiel Huisman, Tammy Blanchard, Aiden Lovekamp.
IMDb Rating: 6.6/10
Looking for a party that will really make your skin crawl? After accepting an invitation to a dinner party with his ex-wife and her new husband, a man quickly realizes how much he doesn't belong there.
Will agrees to attend the dinner party of his ex-wife and her new husband, but when he arrives, he realizes it's not just a friendly reunion. Who among this group of friends and foes is trying to kill him?
---
Conclusion
Whether you're in the mood for a jump scare or want to escape from reality for a little bit, or just need a laugh, we've got you covered with our updated list of 56 Best Horror Movies on Netflix. Get ready to have a spooky ride and take comfort in knowing that there's always another scary movie waiting for you on Netflix. Have you seen any of these horror movies before?