Australia is going all in with the idea that user's must go through Face Verification before accessing adult sites. A similar proposal was rejected by the UK, but Australia is pretty keen on considering this new way to better regulate online activities such as online adult content and gambling.
This is a time in Australia when the issue of age verification is being avidly debated, with religious bodies calling out for the protection of minors while civil liberties groups raising concerns about privacy and security.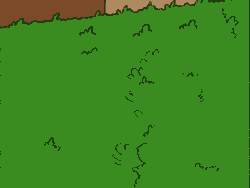 Department of Home Affairs in Australia proposed using its Face Verification service "The Capability" to verify the age of users wanting to look at adult content. The DHA wrote,
"Home Affairs is developing a Face Verification Service which matches a person's photo against images used on one of their evidence of identity documents to help verify their identity,"
Further adding,
"This could assist in age verification, for example by preventing a minor from using their parent's driver licence to circumvent age verification controls."
Initially Face Verification Service was launched back in 2016, which included a database consisting of the images of citizens. This was accessible to government agencies including the Police, but the government has now proposed expanding the service to including the photos on driver's license to get to the maximum part of the population.
As of now, the DHA has not revealed details about the technicalities of how the Face Verification System would be implemented on adult websites. However NSFW movies are easily available on platforms such as Netflix if you dig down deep enough.