Phoebe Buffay is a rebel and we all know that. She has always been labeled as the zaniest member of the lot on the famous NBC sitcom; "Friends."
Some of the most tantalizing facts that we are going to reveal about Phoebe, a character  played by Lisa Kudrow, will be surprising even for the long-time die-hard fans of "Friends."
Let's unveil.
Phoebe once took a breather from being a vegetarian
Phoebe is shown as a vegetarian in the show who never eats meat and advises others to do the same as well. However, we see on the show she compromises "her beliefs" when she is pregnant, surrogating for her brother's triplets. As hormonal craving kicks in she gives up the resistance only after Joey says to her that he will not eat meat until she gives birth.
Phoebe's biological mother is still alive
When Phoebe was a 14-year old teenager, her mother, Lily, died because of suicide. But, it is shown at the finale of season 3, that Phoebe finds out Lily was not her biological mom. In fact, her biological mother who also goes by the name Phoebe is alive and later on is talked about occasionally during the course of the rest of the show. However, we only see mother Phoebe thrice in the entire series.
Her father makes a cameo in a solitary episode
On the show, Phoebe has repeated again and again that her father abandoned her. Even though Phoebe tried to connect with her dad, she ended up meeting her step-brother instead.
It was her grandmother's funeral when she out of the blue runs into her dad in season 5. Now, it's obvious that Phoebe wants her dad to be a part of her life; and viewers expect to see more of Frank Buffay; however, surprisingly we only see her dad once in the ten seasons.
Phoebe's stepfather is never revealed
Lily, Phoebe's mother got married again after Phoebe's biological dad leaves her and the twins. Phoebe's stepfather is mentioned on the show but his name or face is never revealed. Though he is mentioned in the manner of saying that he is in jail at the beginning of the series, Phoebe never gets in touch with him. It is also not explained afterward if he's still in prison or has been released, or if he is dead. Viewers expected some backstory in the FRIENDS Reunion but to no avail. Missed the reunion outside the USA? Watch FRIENDS reunion on HBO max from anywhere with the help of a premium VPN.
She celebrates two separate birthdays
In one of the episodes of season 3, Phoebe tells Frank Jr., her brother that her birthday is February 16. But in the later season, we see that the date is changed apparently. In the 9th season's episode "The One With Phoebe's Birthday Dinner," Phoebe tells the friends that she has booked a table at a fancy restaurant for Thursday to which Joey replies "Thursday? As in Halloween?" and Phoebe says " Yeah, so?" and he replies "Nothing, that's Halloween and it's just spooky that's all."
The conversation between the two implies that Phoebe's birthday is somewhere in October or November as opposed to February 16th.
Her zodiac sign is likely to be Aquarius
If we go about the birthday date Phoebe told her brother that she was born on February 16, then she falls into the zodiac sign Aquarius. Looking at her character and the nature of her personality she definitely matches the persona of this sign. She is a free soul and thinks out of the box but is also a person who can get overwhelmed by emotions sometimes.
Phoebe embezzled money from Ursula; her twin sister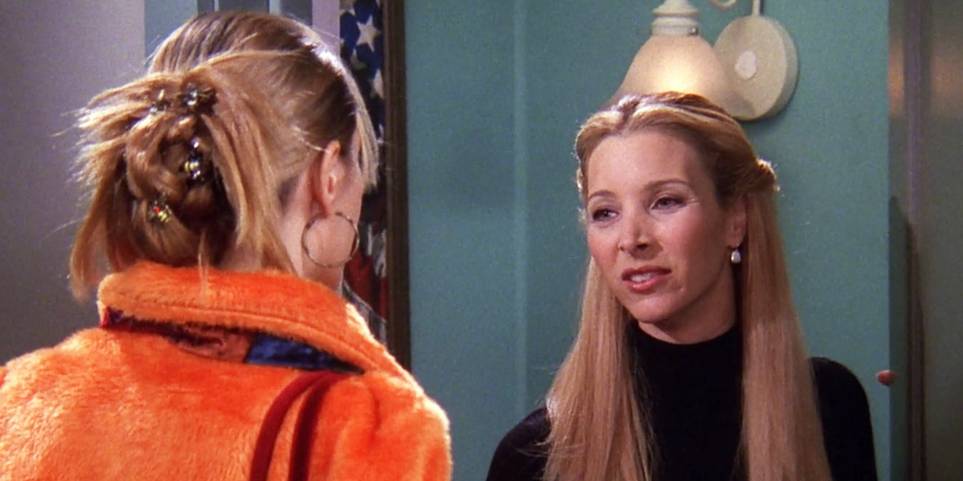 Phoebe has a bitter relationship with Ursula; her twin sister, during the whole series. Phoebe comes to know during the episode "The One Where Chandler Can't Cry," that Ursula is performing as a porn star with the moniker of Phoebe. As a reaction, she purposely embezzles the cheques given to Ursula, which is not mentioned again in the series.
She was perhaps the first friend to tie the knot
During the 2nd season's episode "The One With Phoebe's Husband," Phoebe discloses that she tied the knot with her friend, a Canadian ice dancer, in order to make him eligible for the green card. The duo happens to be in a relationship years before the timeline of the show, although Phoebe doesn't reveal the exact date.
Keeping in view the marriage of Ross and Susan who stayed in the relationship for three years before separating in season one, there's a possibility that Phoebe's marriage would have happened sooner. In this scenario, among the group of friends, Phoebe is likely to be the first one to get married.
Believed to be her third husband, she later marries Mike during season 10. Moreover, even at one stage during the show, Phoebe may have mentioned previously getting married in Vegas before she tied the knot with Mike.
Phoebe is the exclusive friend who got detained
Phoebe often talks about her life on the streets where she was forced to live due to unfortunate circumstances. That particular time period of homelessness is practically only brought up when Phoebe mentions it on a lighter note. She comes with a surprising revelation that she was arrested for stabbing a police officer. Her criminal record is then confirmed by a police officer whom she dates in season five.
Kudrow and her character Phoebe were actually pregnant during the same season
During the production of season 4, Kudrow became pregnant and the showrunners subtly translated her pregnancy into the plot of "Friends," in which Phoebe becomes a proxy mother to her younger brother and his spouse.
Phoebe mugged Ross when the former was younger 
After Phoebe and Ross get robbed during season nine, Ross recalls the past and reveals that as a teenager he experienced the same thing. Phoebe quickly realizes that actually she was the one who had robbed him, and states that she possesses the comic book she mugged from him.
Ross happens to be the first member of "Friends" that Phoebe met
Ross, Rachel, and Monica became friends in high school. The friendship between Chandler and Ross started in college while Phoebe and Joey were drafted into the group while in search of roommates. However, 18 long years before season 9, Ross was robbed by Phoebe and that clearly reveals that she actually became acquainted with Ross before meeting any of the other friends. You can stream Friends online and watch NBC outside US with the help of a VPN.
Phoebe fluently speaks French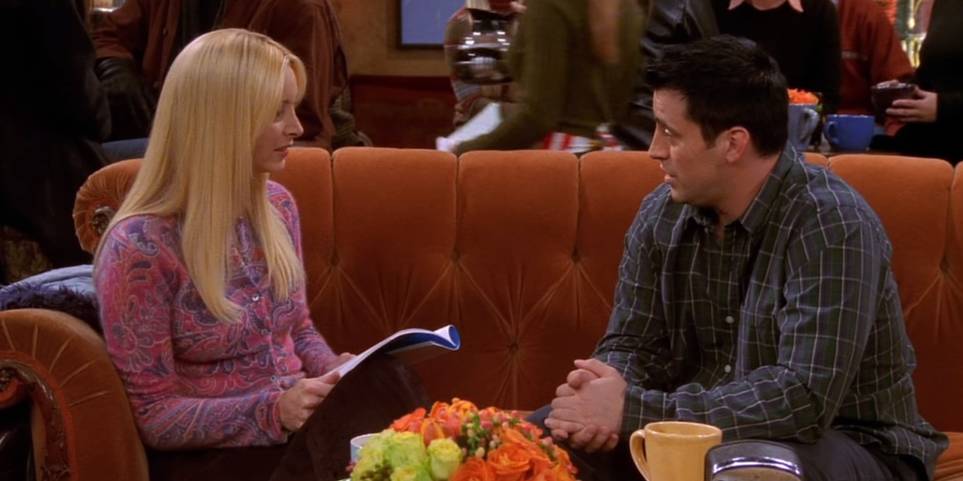 When Joey is actively looking to learn French for his audition in "The One Where Joey Speaks French" in season 10, Phoebe offers her second language skills and teaches him how to speak French, revealing that she learned the language on the streets while studying with a group of people.
Phoebe shortly has a roommate that has never appeared on-screen
When Rachel is in search of a new apartment in "The One With Ross's Denial," Phoebe reveals to her that she has a roommate, Denise. Rachel ultimately moves in with Phoebe, who forced Denise out, but Denise has never heard or appeared on-screen. And given the fact that the viewers never saw Denise, as per speculations of some fans she may have been a fictional character that Phoebe brought up to dissuade Rachel from moving in and sharing the room with her.
She's the only leftie among the friend group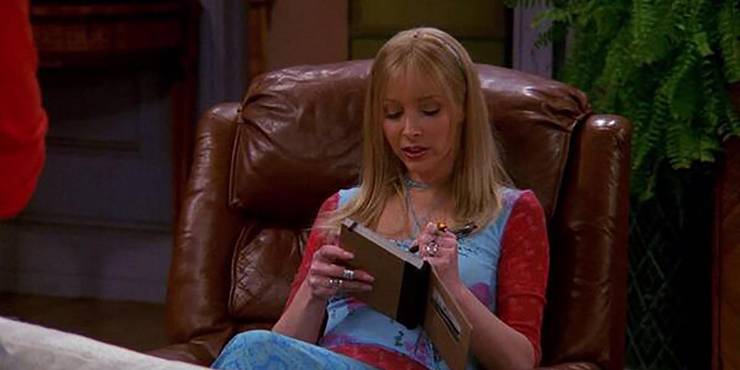 Phoebe is left-handed and that can be confirmed from several episodes where we can see her writing with her left hand, although she operates the guitar with her right hand. The reason behind this is that Kudrow is a leftie.
Phoebe is a fan-favorite character from "Friends" and we all love her for her eccentric antics. You might know some of these facts, but most of them are carefully dug out from the series. Which fact surprised you the most? Let us know in the comments.