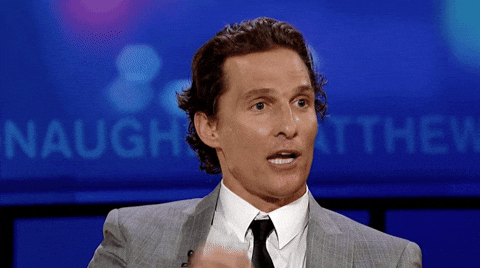 "Alright, alright, alright!" If you are currently studying at The University of Texas or plan to, you're in luck! One of the finest actor from Hollywood, Matthew McConaughey is teaching "Advanced Producing: Script to Screen". Previously the actor was a visiting faculty at the university however, due to his great contributions in the Department of Radio-Television-Film has been made professor and will take the title from fall 2019.
In recognition of his professional pedigree and personal investment in student success, Matthew McConaughey has been appointed a #TEXASMoody professor of practice. @McConaughey will continue to teach the #UTScriptoScreen class in @UTRTF. pic.twitter.com/9goKkc6U0A

— TEXAS Moody (@UTexasMoody) August 28, 2019
McConaughey graduated from the University of Texas back in 1993 with a degree in film. The actor had helped develop the Script to Screen course three years back and said in a statement that it was a course he wished to have when he was studying.
McConaughey stated, "It's the class I wish I would have had when I was in film school. Working in the classroom with these students gives me a chance to prepare them." he further added that, "Making movies, turning words on paper into film, is both a science and art – no matter the time or generation. The elements of truth and genuine joy for the process are timeless. That will always be our classroom focus."
The actor had an incredible start off in Hollywood with the movie "Dazed and Confused" and since then there's been no stopping for him with movies like, "Interstellar", "Dallas Buyers Club" for which he got the Academy Award for Best Actor and a supporting role in "The Wolf of Wall street" McConaughey has never failed to deliver an outclass performance.