The Marvel Cinematic Universe has been a clear definition of success since 2007. After releasing 27 films and 12 more in development, it is a clear indication of no retreat.
Statistics show that it's the top-grossing franchise of all time, having pocketed over $25.495 billion at the global box office; it deserves the credit.
But this success comes with a cost. Each movie uses different costs depending on the actors, marketing, talent participation, etc. 
Here is the list of the most expensive Marvel movies starting with the least in terms of the production budget.
Thor: Ragnarok – $180 million
Director: Taika Waititi
Writers: Craig Kyle, Christopher L. Yost, Eric Pearson
Cast: Idris Elba, Jeff Goldblum, Chris Hemsworth, Tom Hiddleston
IMDb Rating: 7.9/10
The colorful cosmetic Thor: Ragnarok was an expensive hit. But whatever was spent was evident on the big screen. The film is funny and has a great sequence, making it considered the best installment among the Thor movies. 
Marvel studios know how best to use every coin at their disposal, which depends on the need of the story and the characters. And truth to this, Waititi got applauded for the movie for taking a perfect direction, though being one of the most expensive Marvel movies. This is surely an amazing addition to Marvel Movies in order. 
---
Black Panther – $200 million
Director: Ryan Coogler
Writers: Ryan Coogler, Joe Robert Cole
Cast: Lupita Nyong'o, Michael B. Jordan, Chadwick Boseman
IMDb Rating: 7.3/10
T'Challa must look for ways to get the people of Wakanda a new future; he is to be their new king. Despite the hitch back from Killmonger, who wants to start up a global upheaval within his own country.
The movie directed by a Black filmmaker used $200, which accounted for talent participation, marketing, and other costs. It broke the records of a vast budget used for a black hero movie. If you are a Marvel fan you should not miss these 50+ best Marvel movies.
---
X-Men: Days Of Future Past – $205 To $220 Million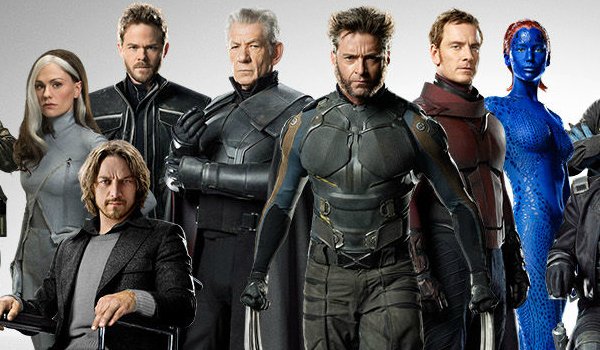 Director: Bryan Singer
Writer: Simon Kinberg
Cast: Michael Fassbender, James McAvoy, Hugh Jackman
IMDb Rating: 7.9/10
Bryan Singer was inspired by the Uncanny X-Men story to bring a diversion of what was meant to be doom to humans and mutants.
The cost of talents, marketing, and visual effects from 12 companies is one major reason the film is the most expensive Marvel movie ever made.  However, it gained positive reviews due to its action scenes, and the overall thematic elements, making it the 6th top-grossing film of 2014. If you don't want to miss any event we recommend you watch all these X-Men movies in order.
---
X-Men: The Last Stand – $210 Million
Director: Brett Ratner
Writers: Simon Kinberg, Zak Penn
Cast: Ian McKellen, Halle Berry, Hugh Jackman
IMDb Rating: 6.7/10
Warren discovers that his son is a mutant. But there may be a solution when he discovers an inoculation meant to suppress the mutant's abilities and offer the cure. However, there is a warning that the mutant will be used to eradicate its race. 
With the $210M budget, it's a no-brainer that the movie is among the most expensive Marvel movies in franchise history.
---
The Amazing Spiderman – $200 To $230 million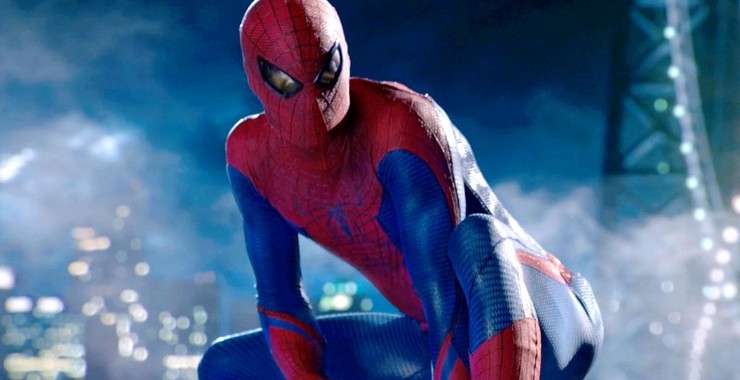 Director: Marc Webb
Writer: James Vanderbilt
Cast: Emma Stone, Rhys Ifans, Denis Leary
IMDb Rating: 6.9/10
After a spider bite, the constantly bullied Peter Parker gets superpowers. He gains spider-like abilities, which lenders him to work to save the city from a reptilian foe.
The film grossed $578 million, with a production cost of around $200-$230M. The enormous budget could be attributed to the film casting and design. Watch Spider-Man movies in order or watch Spider-Man: No Way Home if you are into new era of spider man.
---
The Avengers – $220 Million
Director: Joss Whedon
Writers: Joss Whedon
Cast: Mark Ruffalo, Chris Evans, Robert Downey Jr.
IMDb Rating: 8/10
The Avengers has one of the best teams that are able to stop Loki from overpowering Earth with the Tesseract. Loki uses the Tesseract to enslave others with the aid of Clint Barton. But Steve Rogers repossesses the Tesseract, leading to Loki's surrender.
The Avengers is one of the most expensive Marvel movies ever released, compared to other standalone Marvel films. It grossed over $1.5 billion globally and became the 3rd grossing in 2021.
---
Captain America: Civil War – $250 Million
Director: Anthony Russo, Joe Russo
Writers: Christopher Markus, Stephen McFeely        
Cast: Chris Evans, Robert Downey Jr., Scarlett Johansson
IMDb Rating: 7.8/10
Tony Stark and Steve Rogers disagree over the international action meant to crush the hero's activities. Will their relationship ever be built? 
The film set up a massive box office and grossed $1,153 billion. A clear indication that though it's one of the most expensive Marvel movies in history, it would masterfully earn back. You can watch all Captain America movies in order to grasp the story behind these movies.
---
Spider-Man 3 – $258 Million
Director: Sam Raimi
Writers: Sam Raimi, Alvin Sargent, Ivan Raimi
Cast: James Franco, Kirsten Dunst, Tobey Maguire
IMDb Rating: 6.2/10
Though facing new villains, Peter Parker is determined for the future together with Mary- Jane. But Peter faces blocks when he unites with venom, which aggregates his powers. The connection reveals his darker side, which he must conquer.
With a budget of $258M, the 2007 blockbuster fetched $894.9million in the box office. The production cost hiked up due to production delays and campaigns, making it one of the most expensive Marvel movies ever made. If you are a superhero fan, here are the 50 best Super Hero movies of all time that you shouldn't miss.
---
Avengers: Infinity War – $316 Million
Director: Anthony Russo, Joe Russo
Writers: Stephen McFeely, Christopher Markus
Cast: Robert Downey Jr., Benedict Cumberbatch, Chris Evans
IMDb Rating: 8.4/10
Thanos has no room to get his Infinity stones to wipe out humanity. As the name suggests, the Guardian of the Galaxy is, by all means, sacrificing to defeat Thanos.
The thrilling and emotional blockbuster fetched $2.048billion in the box office against a production budget of $316. Even though the budget may seem cheap compared to what it fetched, it's fair enough to consider it one of the most expensive Marvel movies due to the vast number of bankable actors.
---
Avengers: Endgame- $350 Million
Directors: Joe Russo, Anthony Russo
Writers: Chris Hemsworth, Scarlett Johansson, Jeremy Renner
Cast: Don Cheadle, Paul Rudd, Brie Larson
IMDb Rating: 8.4/10
The shattering events caused by Thanos left the Earth in chaos, but the surviving members have to look for ways to reverse the universe.
The high cost could be attributed to marketing, which alone used over $200M. But this was easy to break even, bearing in mind that the film became the fastest to gross $2billion globally within 11 days after its release.
---
Avengers: Age Of Ultron $250 To $365 Million

Director: Joss Whedon
Writer: Joss Whedon
Cast: Chris Hemsworth, Aaron Taylor-Johnson, Mark Ruffalo
IMDb Rating: 7.3/10
The dormant Ultron has become a threat to everyone on Earth, and when Bruce and Tony Stark try to start it off, the unexpected happens. Every hero is on his toes to stop it from harming the Earth. 
The film received a positive review, gaining $1.403 billion. Its production had a broader scope, not forgetting the issues of CGI flying robots which could be the reason for the net budget of $365. It's a sound reason to justify its first rank among the most expensive Marvel movies of all time. If you're a Hulk fan you should not miss any of his movies and watch all Hulk movies in order.
---
Wrap Up!
Everyone can appreciate the efforts made by the Marvel Franchise. It's one great blockbuster that lets money work for them by allowing the right channel of revenue.
The patience to build on characters pays off. And while Marvel is known for its high production budgets, what is used and what each film earns at the box office is enough to acclaim its success. Marvel chooses to maintain its household name as it releases more hits as years go by. We hope you enjoyed reading our blog on the most expensive Marvel movies of all time.