If you have landed on this article, you must be looking for the best movies on Stan in Canada. Well, that's amazing because we have rounded up some of the best titles available on Stan right now. 
Stan is an Australian streaming service that is home to a huge collection of blockbuster movies and some of history's biggest franchises like the James Bond movies and all parts of the Harry Potter series. You can also watch Stan in Canada using a VPN. If you are wondering about Stan's price, the streaming service offers Basic, Standard, and Premium plans, each of which has a reasonable monthly subscription fee. Additionally, you can watch Stan's shows and movies for free during a 30-day trial period.
We know exactly how frustrating it is to waste your time picking up the right title rather than watching it. Keeping this in mind, we have divided this list into subcategories according to the genre of the film, making it easier for you to choose.
So without wasting any further time, let's get started!
Director: Taylor Sheridan
Writer: Taylor Sheridan
Cast: Elizabeth Olsen, Jeremy Renner, Graham Greene
IMDb Rating: 7.7/10
Runtime: 1h 47m
A young girl, Natalie's body, is discovered by Cory Lambert. Because it is a federal crime, the F.B.I. sends out Jane Banner, a young and inexperienced agent who is determined to catch the perpetrator.
Cory and Jane work together to complete the goal, and they both want to see justice served. Will they, however, be able to unravel the mystery and find the murderer?
Director: Alfonso Cuaron
Writer: Alfonso Cuarón
Cast: Sandra Bullock, George Clooney, Ed Harris
IMDb Rating: 8.7/10
Runtime: 1h 31m
The brilliantly exhibited premise of a scientist duo who was left alone in space after the destruction of their space shuttle has won this sci-fi classic seven Oscars.
While spinning out into the blackness, Dr Ryan Stone, a medical engineer, and Matt Kowalski, a seasoned astronaut, fight for their lives.
Director: Patrick Hughes
Writer: Tom O'Connor
Cast: Ryan Reynolds, Samuel L. Jackson, Gary Oldman
IMDb Rating: 6.9/10
Runtime: 1h 58m
A hitman who is all set to testify in the International Criminal court is protected by the world's best bodyguard. Although they are not on one page, they must keep their differences aside in order to make it to the court.
Director: Petty Jenkins
Writer: Allan Heinberg
Cast: Gal Gadot, Kristen Wig, Chris Pine
IMDb Rating: 7.4/10
Runtime: 2h 21m
Diana Prince lived a modest life in the 1980s, a period when having it all was the norm. Despite this, she kept a low profile and carried out all of her heroic efforts in silence.
Until Maxwell Lord and the Cheetah, a fearsome villain with incredible strength and agility, arrive. There are several jaw-dropping encounters between the two in the film and it is undoubtedly among the best movies on stan in Canada.
Director: Robert Lorenz
Writer: Chicagoan Chris Charles
Cast: Katheryn Winnick, Liam Neeson, Teresa Ruiz
IMDb Rating: 5.6/10
Runtime: 1h 48m
A former marine official and a rancher Jim Honson who lives at the Arizona border comes across a mother and a young boy who has been followed by the assassins of a cartel. Watch how he defends the young boy after his mother is murdered by the assassins.

Director: John Patrick Shanley
Writer: John Patrick Shanley
Cast: Emily Blunt, Jamie Dornan, Jon Hamm
IMDb Rating: 5.7/10
Runtime: 1h 42m
Two ill-fated lovers, Anthony and Rosemary, get caught up in their family's land dispute. Watch the movie to experience the ultimate romantic comedy of the Millenium.

Director: Kirk Jones
Writer: Shauna Cross
Cast: Cameron Diaz, Mathew Morrison, J. Todd Smith
IMDb Rating: 5.7/10
Runtime: 1h 50m
The movie's plot is about five interconnected couples, each experiencing the thrills of becoming a first-time parent. The movie is a light-hearted comedy-drama and conveys that whatever your plan is, sometimes life does not deliver what is expected.

Director: Stephen Johnson
Writer: Chris Anastassiades
Cast: Simon Baker, Jacob Junior Nayinggul, Jack Thompson
IMDb Rating: 6.5
Runtime: 1h 44m
This is a story about an indigenous community and a WWI sniper. A former US army soldier, Travis loses control of a police operation that cause the massacre of several men and women of an indigenous community.
Travis then teams up with Gutjuk, an aboriginal who wants to save the rest of his family. Both of them come together to track down Baywara, the most notorious warrior of the territory. But soon, things take a sharp turn when Travis's past is revealed.

Director: Mel Gibson
Writer: Andrew Knight, Robert Schenkkan
Cast: Andrew Garfield, Sam Worthington, Luke Bracey
IMDb Rating: 8.1/10
Runtime: 2h 19m
This is the true story of WWII US army medic Desmond T. Doss. He saved the life of 75 men in the battle of Okinawa.
The commendable act is, he did not fire a single shot to perform his duty and saved all these men bear-handed. He was awarded an honorary medal for his incredible bravery.
The movie follows his early life and his upbringing that shaped his anti-killing and pacifist stance, adding it among the best movies on stan in Canada.
---
Best Christmas Movies on Stan in Canada:

Director: Christiaan Van Vuuren
Writer: Elliot Vella, Gretel Vella, Timothy Walke
Cast: Daniel Henshall, Natasha Wanganeen, Chris Duncan
IMDb Rating: 6.9/10
Runtime: 2h 19m
This is a Stan original movie that follows the lives of a rancher family that is devastated by the drought is turned upside down because of a criminal.
The family needs to vacate their house in 14 days. He enters their property in the disguise of Santa Clause. Watch how he helps the family to get back on track. 

Director: Nancy Meyers
Writer: Nancy Meyers
Cast: Kate Winslet, Cameron Diaz, Jude Law
IMDb Rating: 6.9/10
Runtime: 2h 16m
Kate Winslet & Cameron Diaz, starring Holiday, is the story of two young women who are depressed because of being dumped in love recently.
So both of them decide to take a break by swapping their houses. Iris, the small-town girl, reaches California for a new start in the Hollywood mansion, and Amanda leaves her mansion and starts living in a picture-perfect village.
With this change of houses, life brings change to their love lines, and both find local lads for a romantic relationship.

Director: Richard Curtis
Writer: Richard Curtis
Cast: Hugh Grant, Liam Neeson, Martine McCutcheon
IMDb Rating: 7.6/10
Runtime: 2h 15m
The story revolves around eight different couples who are interconnected due to one emotion, love.
From David, the newly elected Prime minister, to Sarah, a graphic designer devoted to her mentally ill brother, the movie portrays 8 different angles of love and the complications that a relationship undergoes. It ranks among the best movies on Stan in Canada.

Director: Peter Chelsom
Writer: Marc Klein
Cast: John Cusack, Kate Beckinsale, Jeremy Piven 
IMDb Rating: 6.9/10
Runtime: 1h 30m
Two young New Yorkers reach for the same pair of gloves at Bloomingdale's during the holiday shopping rush, and they hit it off.
Later on, they spend the evening together and finally separate their ways when Sara says that life will bring them back together if that's meant to be.
Many years after, Jonathan Trager couldn't escape the restlessness and his love for Sarah. Watch the movie to find out if they met again or not.
---
Best Sad Movies on Stan in Canada:

Director: J. A. Bayona
Writer: Sergio G. Sánchez
Cast: Naomi  Watts, Ewan McGregor, Tom Holland
IMDb Rating: 7.6/10
Runtime: 1h 54m
A British couple and their three kids travel to Thailand to spend their Christmas vacation. Amidst their perfect vacation, the family and everyone else is hit by an unavoidable natural disaster, Tsunami. Watch the movie to feel the real experience of the Tsunami survivors.

Director: Richard Curtis
Writer: Richard Curtis
Cast: Domhnall Gleeson, Rachel McAdams, Bill Nighy
IMDb Rating: 7.8/10
Runtime: 2h 3m
What would you do if you learned about your ability to travel across Time? For Tim, it's to find the girl of his dreams and have a joyful relationship with his family.
About Time is a great film with a beautiful message of togetherness that will certainly make you cry at the end and is one of our top movie recommendations.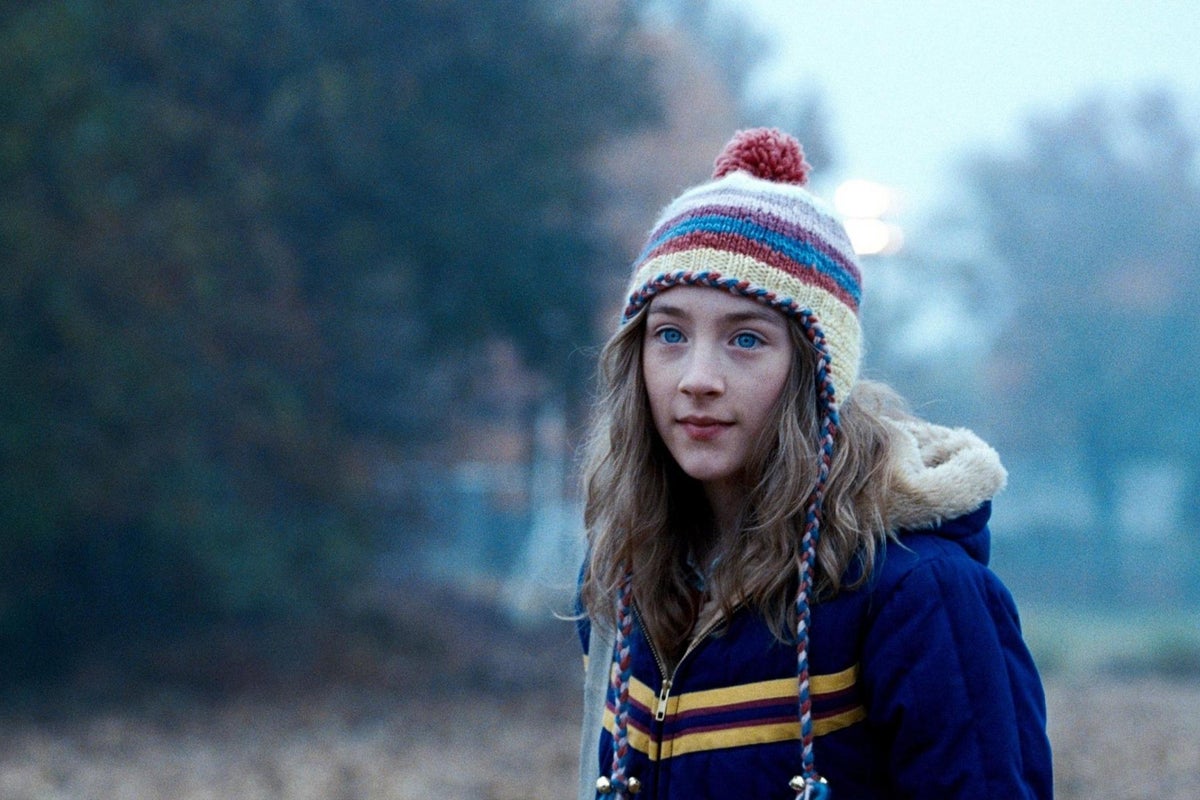 Director: Peter Jackson
Writer: Fran Walsh, Philippa Boyens, Peter Jackson
Cast: Rachel Weisz, Mark Wahlberg, Saoirse Ronan
IMDb Rating: 6.7/10
Runtime: 2h 15m
The movie follows the story of a young girl's murder and its aftermath. The girl is stuck in purgatory and watches over her family and her murderer. She must decide between two of her desires that is to get vengeance or to see her family heal.
---
Best Thrillers On Stan in Canada:

Director: David Michod
Writer: David Michôd
Cast: James Frecheville, Guy Pearce, Joel Edgerton
IMDb Rating: 7.3/10
Runtime: 1h 53m
Animal Kingdom is the story of a teenage boy who contacts his maternal relatives in Melbourne after losing his mother.
His mother never wanted him to get in contact with his maternal family because of their criminal activities. Watch how his grandmother, a matriarch introduces him to the crimes.

Director: David Cronenberg
Writer: Steven Knight
Cast: Naomi Watts, Viggo Mortenson, Armin Mueller Stahl
IMDb Rating: 7.6/10
Runtime: 1h 40m
Tatiana, a teenage girl, dies in London during childbirth. The midwife, Anna, finds a personal diary in Tatiana's belongings. She asks her uncle to translate the diary, but he refuses.
She wants to hand over the child to Tatiana's family. Soon she learns that the girl was raped at the age of 14 and then forced to work in a brothel by the Russian Mafia boss.
Will she be able to seek justice for the girl and her baby?
---
Best Funny Movies On Stan in Canada:

Director: Adam McKay
Writer: Will Ferrell, Adam McKay
Cast: Will Farrel, Christina Applegate, Steve Carell
IMDb Rating: 7.2/10
Runtime: 1h 34m
This is one of the best comedy movies you can watch right now. It's about Ron Burgundy, who, despite being a blockhead, rules the television as a newscaster.
The problem begins when Veronica, an ambitious woman, joins him as a co-newscaster. Ron and his cronies get very upset with this change.

Director: Richard Linklater
Writer: Richard Linklater, Skip Hollandsworth
Cast: Jack Black, Shirley MacLaine, Matthew McConaughey
IMDb Rating: 6.8/10
Runtime: 1h 44m
Bernie uses live interviews and scripted riddles to tell the narrative of a murder in Texas. Jack Black's verbal and physical tics flirt with caricature, but he never crosses it.
To date, this is Black's most accomplished performance. In this strange comedy about a catastrophic relationship, Shirley Maclaine also excels.
---
Best War Movies On Stan in Canada: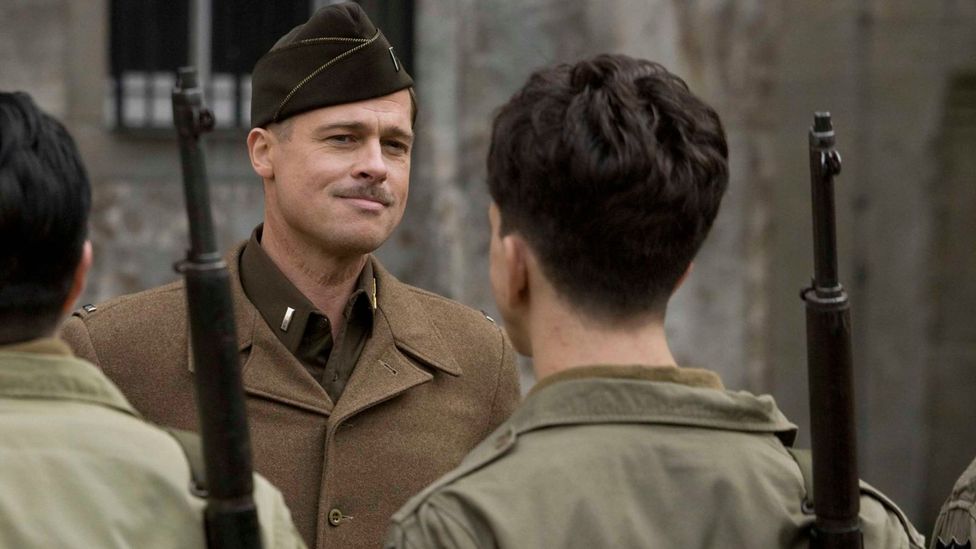 Director: Quentin Tarantino
Writer: Quentin Tarantino
Cast: Brad Pitt, Diane Kruger, Eli Roth
IMDb Rating: 8.3/10
Runtime: 2h 33m
A couple of Tarantino films are better than any other movie out there, and Inglorious Basterds is one of them.  The star-studded cast, intelligent script, believable plot, and full of action.
However, not as much violence as in other Tarantino films. The movie follows a group of Jewish U.S soldiers who plan to assassinate the Nazi leaders during WWII.

Director: Francis Ford Coppola
Writer: Francis Ford Coppola, John Milius, Michael Herr
Cast: Martin Sheen, Marlon Brando, Robert Duvall
IMDb Rating: 8.4/10
Runtime: 2h 27m
A US Army official, Captain Willard, serving in Vietnam, has been tasked to execute Colonel Walter Kurtz's renegade from Special forces. The colonel's army has crossed the borders into Cambodia and carrying out hit-and-run missions. It is one of the best movies on Stan in Canada
---
Best Drama Movies On Stan in Canada:

Director: Bong Joon Ho
Writer: Bong Joon-ho, Han Jin-won
Cast: Kang-ho Song, Sun-Kyun Lee, Yeo-Jeong Cho
IMDb Rating: 8.6/10
Runtime: 2h 12m
Status and money have created a massive rift in the population. Now the lower class will do anything to fulfil their needs, even if they have to leech off of a wealthy family in their city and live a parasitic life altogether.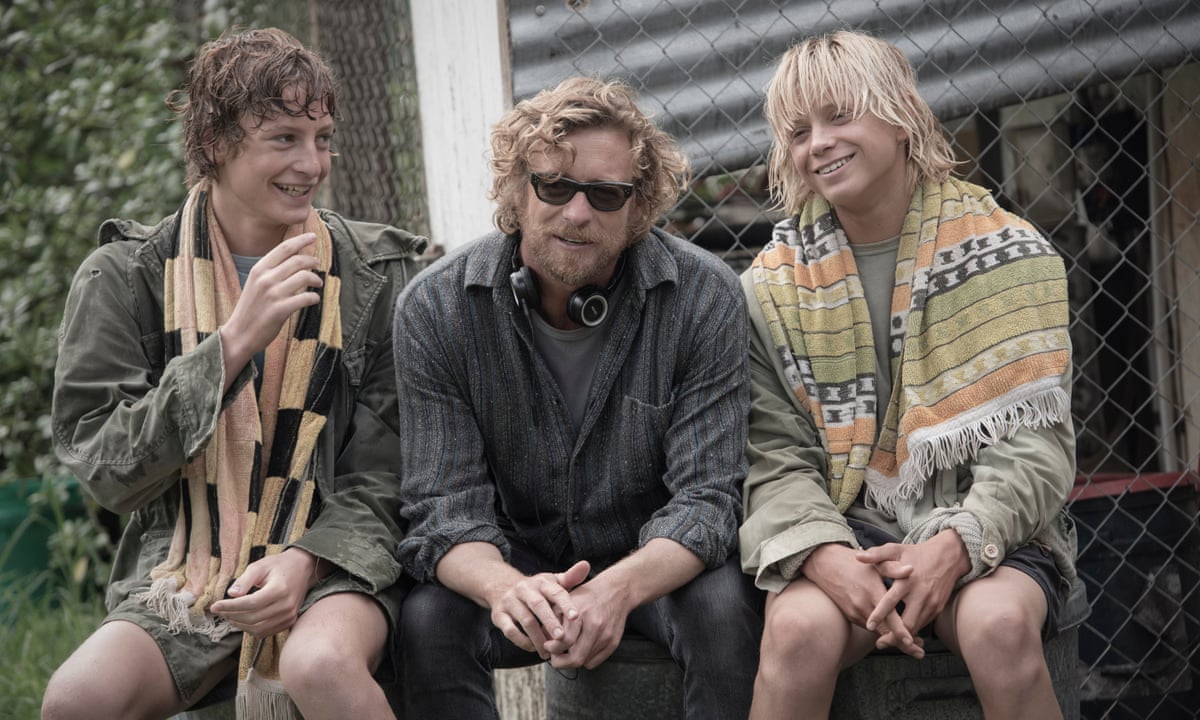 Director: Andy Sarkis
Writer: William Nicholson
Cast: Andrew Garfield, Claire Foy, Hugh Bonneville
IMDb Rating: 7.2/10
Runtime: 1h 58m
The movie is based on a true love story. When 28-year-old Robin falls sick due to Polio and has only a few more months to live, he loses all hopes.
But, later, Diana and Robin decide not to give up and break free from the hospital ward. They begin living a passionate life traveling and helping other Polio patients.
---
Best Documentaries on Stan in Canada:

Director: John Dower
Writer: Louis Theroux, John Dower
Cast: Louis Theroux, Tom Cruise
IMDb Rating: 6.7/10
Runtime: 1h 39m
The documentary is about Louis Theroux's investigations and documents about what happens behind the scenes of the ill-famed Church of Scientology.

Director: Barbara Shearer
Stars: Maria Farmer, Victoria Harver
IMDb Rating: 6.5/10
Runtime: 2h 38m
The documentary is about Ghislaine Maxwell, a British socialite who helped Jeffery Epstein, a convicted sex offender, connect to the wealthy and famous.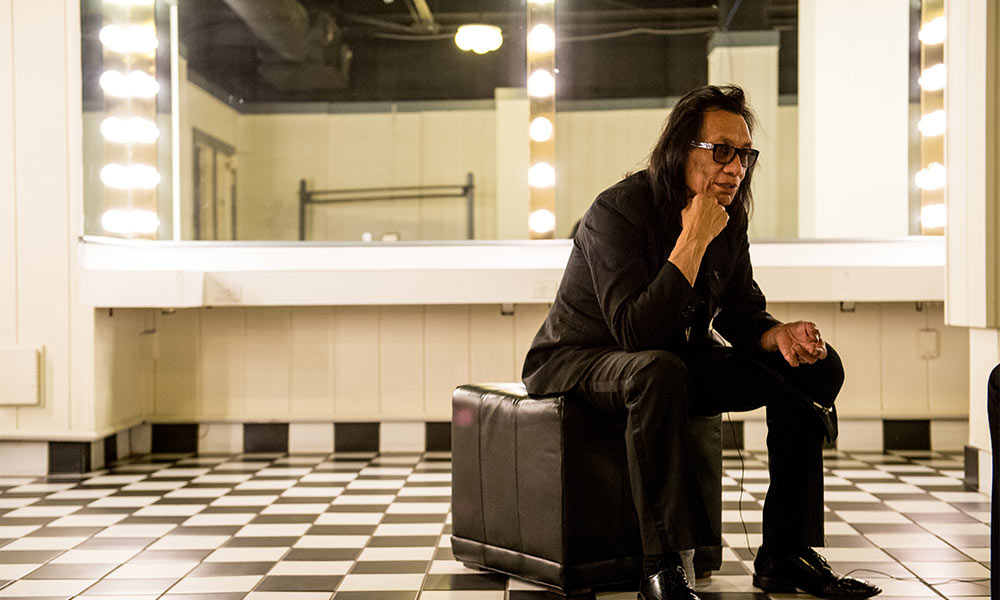 Director: Malik Bendjelloul
Writer: Malik Bendjelloul
Cast: Rodriguez, Stephen Sugar Segerman, Dennis Coffey
IMDb Rating: 8.2/10
Runtime: 1h 26m
Two South Africans investigate the missing of their musical Hero Rodriguez. The musician went mysteriously missing in 1970.
---
Best Animated Movies on Stan in Canada:

Director: Cecelia Aranovich
Writer: Jeremy Adams
Cast: Frank Welker, Will Forte, Gina Rodriguez
IMDb Rating: 5.7/10
Runtime: 1h 20m
With their usual mystery resolving adventures, scooby and his team are now dealing with their biggest challenge ever. They arrive on a zombie-infested island to investigate the mysteries.

Director: Jay Oliva
Writer: Heath Corson
Cast: Heath Corson, Geoff Johns, Jim Lee
IMDb Rating: 7.3/10
Runtime: 1h 19m
World's best Superheroes gather and begin a mission against the most notorious enemy, aliens. They must find a way to stop the invasion of these aliens on Earth. The movie has some classic action scenes that nobody wants to miss, so do give it a watch, guys!

Director: Jay Oliva
Writer: James Krieg
Cast: Justin Chambers, C. Thomas Howell, Micheal B. Jordan 
IMDb Rating: 8.1/10
Runtime: 1h 15m
The Flash wakes up and finds himself in an alternate timeline that is war-torn. He must team up with his fellow superheroes to return home and restore the order.
---
Believe us; there is no better way to spend your weekends than to binge-watch some good titles. We have compiled this list of best movies on Stan in Canada so that you can select your faves out of it and stream them right away. But if you don't like the service, you can cancel Stan with just a few simple steps! However, don't forget to tell us which other movies should have made the list. Until then, Happy Streaming, Folks!