If you prefer watching movies in Telugu, English, Hindi, and Tamil, watching SonyLiv movies is a no-brainer. The streaming service has a lot of variety, from comedy films to eerie thrillers; you can find any movie at a low cost on SonyLiv.
But to watch SonyLiv in USA you'll need a VPN because it's only available in India. Subscribe to your favorite VPN, and check out the best movies on SonyLiv to kickstart your experience on the streaming platform. You can also access sonyliv on roku.
Let's get started.
Director: Roshan Andrews
Writers: Bobby, Sanjay
Cast: Dulquer Salmaan, Manoj K. Jayan, Diana Penty
IMDb Rating: 7.0/10
Runtime: 2h 25m
The story around Salute is about S.I. Aravind Karunakaran, a skilled police officer, who has conducted hundreds of successful investigations.
However, he starts getting haunted by an old case he investigated while on voluntary leave. But how far is he willing to dive into the old case? Can he perform his duties and overcome the past? Salute is one of the best crime movies on SonyLiv and explores real situations that haunt honest police officers.
---
Director: Sathish Selvakumar
Writer: Sathish Selvakumar
Cast: Divya Bharathi, G.V. Prakash Kumar, Nakkalites Arun Kumar
IMDb Rating: 6.2/10
Runtime: 2h 54m
Bachelor is about a flawed man from a conservative background with severe behavioral issues. He meets and falls in love with a hep modern girl, but their relationship gets rocky because of how they've been raised.
The film features incredible acting, cinematography, music, and everything we expect from SonyLiv Tamil movies. However, the director seems to follow two concepts, which splits the film in two, which is a significant downside.
---
Director: Chethan Kumar
Writer: Chethan Kumar
Cast: Puneeth Rajkumar, Priya Anand, Meka Srikanth
IMDb Rating: 7.8/10
Runtime: 2h 29m
The events follow Santhosh Kumar, also known as James, who works as a manager in a major security company, J – Wings. He is a laid-back happy individual, but things get rough when he gets involved with the bad guys.
SonyLiv has some incredible action movies, and James is a must-watch if this genre tickles your fancy. James is one of the SonyLiv movies 2022 you can watch in Malayalam, Hindi, Telugu, and Tamil.
---
Director: Ahammed Khabeer
Writers: Ashiq Aimar, Ahammed Khabeer, Vihar Padala
Cast: Joju George, Arjun Asokan, Shruti Ramachandran
IMDb Rating: 7.7/10
Runtime: 2h 2m
Sabu, Kevin, Ravi, and others meet each other as they wait for their loved ones to be treated at a hospital. The movie focuses on Sabu, who's waiting for his wife's recovery, and Kevin, who's taken his mother for surgery.
The two become friends, and Kevin discovers his marital mistakes through their conversations. We see Sabu's love life ten years back and Kevin's realization, including the life story of the bystanders. This film is a family-romance flick and highly relatable drama film.
---
Directors: Akhil Anilkumar, Jeo Baby, Francies Louis
Writers: Akhil Anilkumar, Jeo Baby, Francies Louis
Cast: Joju George, Rohini, Rajisha Vijayan
IMDb Rating: 7.5/10
Runtime: 2h 32m
Freedom Fight is an anthology film based on five stories about a girl juggling her dreams and what others expect from her. A Housewife whose life turns upside down after a routine goes south, and a house help caught between the priorities of her employers.
There's also a story of women workers denied bathroom breaks and a sewage worker who stands up to an atrocity. This is one of the interesting SonyLiv movies that bring together five stories of five different individuals and situations.
---
Director: Anand Shankar
Writers: Shan Karuppusamy, Anand Shankar
Cast: Vishal, Arya, Mirnalini Ravi
IMDb Rating: 6.6/10
Runtime: 2h 39m
Two childhood friends, Chozhan and Rajiv, have been competitive throughout their lives. As grown ups, they join the police force and go through the same training, but Rajiv is always one step ahead of Chozhan, causing the latter to get jealous.
Enemy is one of the best movies on SonyLiv for thriller and action junkies. It's also one of the SonyLiv Tamil movies and is enjoyable from the first minute.
---
Director: Vishvak Khanderao
Writer: Vishvak Khanderao
Cast: Mahaboob Basha, Tanikella Bharani, Satyadev Kancharana
IMDb Rating: 6.7/10
Runtime: 2h 28m
The events in this movie take place in a small village known as Banda Lingamphally. Chaos erupts when news reaches the town folk that a space station is about to crash on their village. However, the tragic events turn into a comedy of errors.
You can't go wrong with Skylab if you're looking for comedy movies on SonyLiv. The script for each character is well-written and has a conclusion to die for.
---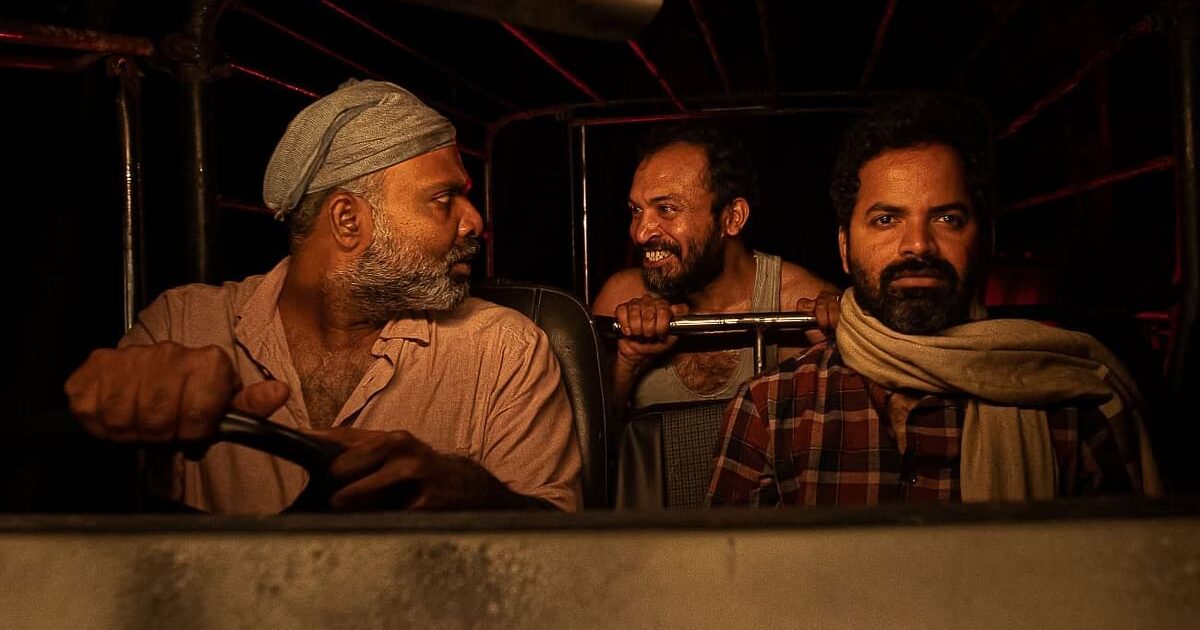 Director: Lijo Jose Pellissery
Writers: Hareesh S., Vinoy Thomas
Cast: Chemban Vinod Jose, Vinay Forrt, Joju George
IMDb Rating: 7.1/10
Runtime: 2h
This film is about two undercover police officers who unknowingly enter into a labyrinth of a village while trailing a fugitive. The village folk seems unharmful but they're uncivilized, rude, and crass. The two officers are trapped in a time loop, and things get weirder as inexplicable events happen.
Churuli is a Malayalam film, and the cinematography and acting make it one of the best movies on SonyLiv.
---
Director: Todd Haynes
Writers: Nathaniel Rich, Mario Correa, Matthew Michael Carnahan
Cast: Mark Ruffalo, Anne Hathaway, Tim Robbins
IMDb Rating: 7.6/10
Runtime: 2h 6m
Dark Waters is a must-watch if you're looking for SonyLiv movies 2022 inspired by actual events. The film is about a corporate defense attorney who takes on a big chemical company that has ruined a local community's lives.
The attorney, Rob Bilott, puts his life on the line to bring the chemical company to book because of extreme pollution. Dark Waters features actual events that expose the greed of big corporations.
---
Director: Vishwanath Arigela
Cast: Aadi, Shraddha Srinath, Abhinav
IMDb Rating: 5.3/10
Runtime: 2h 10m
The story of this movie follows Kapil who falls in love with a French tutor named Kanchana. However, their new relationship gets to a rocky start when a business person hits Kanchana's grandfather.
This movie is mindblowing and covers themes evident in the Asian community. It's not just sentimental but covers real-life occurrences. Jodi also features brilliant acting from the lead cast.
---
Director: Chandra Sekhar Yeleti
Writers: Chandra Sekhar Yeleti, Venkat Naresh Reddy
Cast: Nithiin, Rakul Preet Singh, Priya Prakash Varrier
IMDb Rating: 6.4/10
Runtime: 2h 20m
Check is a 2021 film about a prisoner on death row fighting his wrongful conviction against the backdrop of chess. The movie's first hour is enjoyable because it's when the plot unfolds but is let down by a slow second half.
The movie is in Telugu, so you'll need to turn on the subtitles if you're in the US and don't understand the language. Overall, Check is an excellent watch.
---
Directors: Rathina Shiva, Sami Rajalingam
Writer: Rathina Shiva
Cast: Jiiva, Navdeep, Riya Suman
IMDb Rating: 5.3/10
Runtime: 2h 3m
Manimaran is a Mayiladuthurai local who owns a channel that only broadcasts in the area. He reports events in his town that get him in trouble with the local MLA. The MLA hires an assassin named Vysarpadi Malli to kill Manimaran.
However, he has a change of heart and ends up saving the life of Mani's pregnant sister. Mani takes an oath to defend Balli as a thank you for saving his sister and ends up making a few enemies of his own.
---
Director: Sam Mendes
Writers: Sam Mendes, Krysty Wilson-Cairns
Cast: Dean-Charles Chapman, George MacKay, Daniel Mays
IMDb Rating: 8.2/10
Rating: 1h 59m
The events occur on April 6th, 1917, when an infantry battalion is engaged in a dangerous battle deep in enemy territory. Two brave soldiers, Lance CPL. Blake and Lance Cpl. Schofield receives two seemingly impossible orders.
They are tasked with a mission to cross over into enemy territory to deliver a message that might save 1600 soldiers. If you're a fan of historical war films, then you should set a date to watch 1917 as it's one of the best movies on SonyLiv.
---
Director: Sarjun
Writer: Priyanka Ravindran
Cast: Nayanthara, Kalaiyarasan, Yogi Babu
IMDb Rating: 4.6/10
Runtime: 2h 22m
The movie is about a young woman named Yamuna who visits her grandmother in Pollachi. However, her visit turns dark when an evil spirit haunts her. Mysterious deaths start occurring in Chennai, and that's when she meets Amudhan, who's investigating the deaths and hauntings.
Are the events in Pollachi related to the deaths in Chennai? Airaa is among the top horror movies on SonyLiv. Airaa has elements of a great family entertainer, but you should tuck the kids in first.
---
Director: Lasse Hallström
Writers: W. Bruce Cameron, Cathryn Michon, Audrey Wells
IMDb Rating: 7.2/10
Runtime: 1h 40m
A dog's life can be full of purpose and responsibility. The movie is about a dog (voiced by Josh Gad) who is reincarnated as different breeds belonging to other owners. Another one of the best movies on SonyLiv for the whole family to enjoy on family movie nights.
---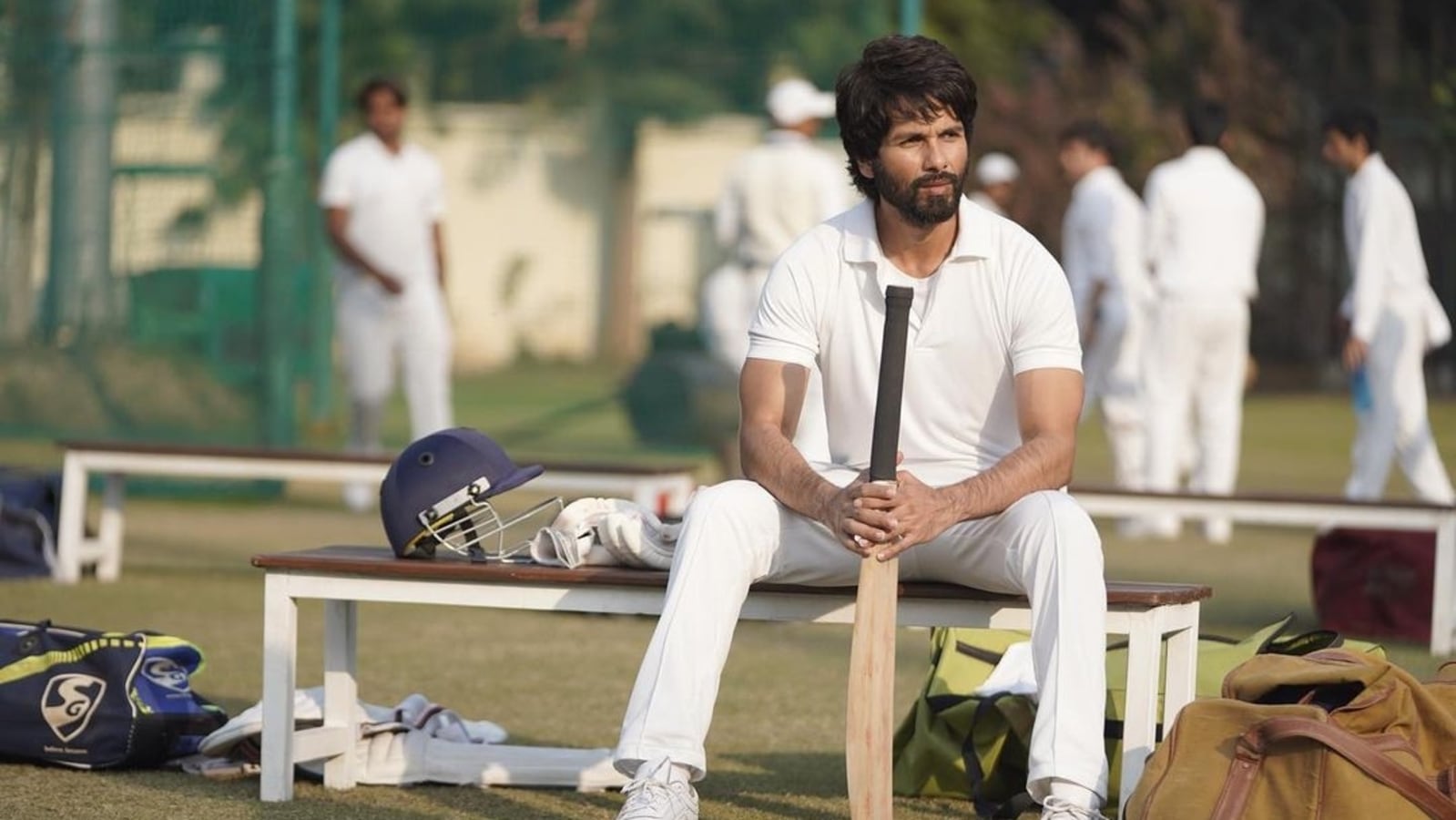 Director: Gowtam Tinnanuri
Writers: Siddharth Singh, Gowtam Tinnanuri, Garima Wahal
Cast: Shahid Kapoor, Mrunal Thakur, Pankaj Kapur
IMDb Rating: 7.5/10
Runtime: 2h 37m
Jersey is a SonyLiv movie about Arjun, a skilled cricketer whose career failed to take off after a series of unfortunate events. However, Arjun remains determined to reach the high echelons of cricket even as an older guy in his late thirties.
His passion for making it in cricket is fueled by his son, who wishes to see his father play the sport. Will he make it despite everyone questioning his ability? Jersey is one of the must-watch inspirational SonyLiv movies 2022.
---
Director: Rajath Ravishankar
Writers: Charu Gupta
Cast: Karthi, Rakul Preet Singh, Karthik
IMDb Rating: 4.8/10
Runtime: 2h 37m
Dev is a young man from a wealthy family who has a liking for adventure. One day, his playful friends set him up with Meghna, a rigid businesswoman with no time for love.
Dev goes on an adventure of another kind. This exciting film is available in Telugu, so you'll need subtitles to watch the movie in the United States. Dev is an exciting action, romance, and adventure film ideal for 16+ viewers.
---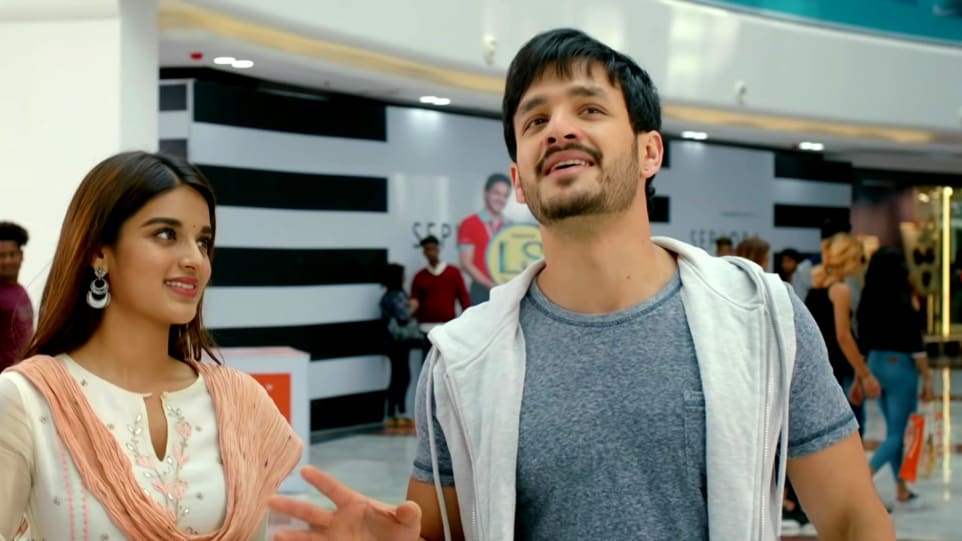 Director: Venky Atluri
Writers: Venky Atluri, P. Sathish Chandra, Rajendra Sapre
Cast: Akhil Akkineni, Nidhhi Agerwal, Izabelle Leite
IMDb Rating: 6.1/10
Runtime: 2h 25m
The film centers on the love affairs of Vicky, a handsome young playboy who's never been in a serious relationship. One day he meets a lovely young girl named Nikki, who's immediately attracted by Vicky's charm.
Vicky is caught in a dilemma because he has fallen in love with her, a situation he has never experienced before. Will Vicky change his flirty ways for Nikki? The storyline in this film might be predictable, but it has its moments.
---
Director: Ram Gopal Verma
Writers: Anurag Kashyap, Saurabh Shukla
Cast: J.D. Chakarwathi, Manoj Bajpayee, Urmila Matondkar
IMDb Rating: 8.3/10
Runtime: 2h 50m
The film follows Satya, an innocent man who is wrongfully accused of a crime he did not commit. After which, Satya decides to punish the people responsible for his suffering.
The movie is undoubtedly a groundbreaking gangster film. It portrays the underground, organized crime's illegal operations. The movie also has an emotional side that sheds light on Satya's friendship with Bhiku Mhatre and his love story with Vidya.
---
Director: Bharat Kamma
Writers: Bharat Kamma, Gautam Siddharth
Cast: Vijay Deverakonda, Rashmika Mandanna, Raj Arjun
IMDb Rating: 7.3/10
Runtime: 2h 49m
The film is about a passionate student union leader who develops feelings for a skilled cricketer plying his trade at the state level. But he doesn't know how to control his anger and has an aggressive streak that risks ending their relationship.
Fans might expect Dear Comrade to be an action film, but it is a drama-romance flick with superb music and songs like other Telugu movies. It's a reality-based movie with a strong message about problems faced by women.
---
Conclusion
Telugu, Hindi, and Tamil movies are making a mark in the United States, and SonyLiv is a must-have streaming service for watching these types of movies. SonyLiv movies cover different genres, with drama, action, and romance dominating the library. The best part is that you can easily watch your SonyLiv content on Firestick as well.
This list has some of the best SonyLiv movies 2022. Subscribe to your favorite VPN, connect to a server in India to watch your favorite movies from SonyLiv in the US and save yourself from facing any SonyLiv not working with VPN issue.
However, before you cancel SonyLiv, be sure to check out their best Sonyliv web series too!