Remember the 1999 Deep Blue Sea? Of course, you do! With an amazing star cast including Thomas Jane, Samuel L. Jackson, and L.L. Cool J. The original Deep Blue Sea, had built a cult-like following and even after 18 years it was remembered by fans all across the globe but with the sequel, the franchise totally killed it's long-lived legacy and in fact generated disgust and hate from fans.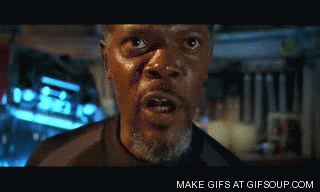 Remember Deep Blue Sea 2? You probably don't and if you do I'm sure it left a bad taste in your mind. The sequel ruined a perfectly classic thriller that had gained indispensable respect and following.
Now we wonder what spell has been cast over the executives at Netflix that it is helping produce a movie that no one asked for, the Deep Blue Sea 3.
As for now, we do not have much information about where this is going to head or why is this happening in the first place, but what we know for sure is that there will be sharks and the sea.
All we can say is:
We are sorry that this post was not useful for you!
Let us improve this post!
Tell us how we can improve this post?
We'll never share your email with anyone else.