Chadwick Boseman made his name early in his career with amazing and important performances in movies like 42 where he played the role of Jackie Robinson and Get On Up in which he portrayed Black American singer/songwriter James Brown.
The actor proved that even black actors can take important roles, especially when it comes to being cast as a superhero.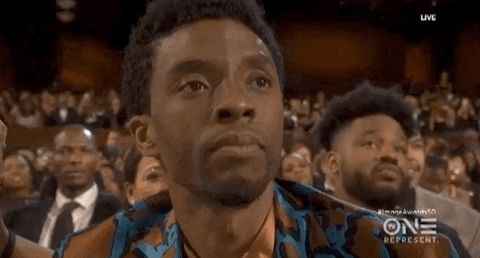 Unfortunately, the highly talented actor who had secured his spot quite early in Hollywood passed away on August 28, 2020, due to colon cancer. Boseman battled with cancer for four years all while quietly undergoing treatment for colon cancer, his most iconic role to date has been as Black Panther by the MCU.
If you're looking for Chadwick Boseman movies on Netflix, you've landed in the right place! However, not all movies are available in all Netflix regions therefore you may need a VPN that works with Netflix to access these titles.
Chadwick Boseman Movies on Netflix
Here are all the Chadwick Boseman movies available on Netflix:
Black Panther
Netflix Region 👉 South Korea
21 Bridges
Netflix Regions 👉 Czech Republic & Turkey
Get on Up
Netflix Region 👉 United Kingdom
42
Netflix Regions 👉 Russia, South Africa, Lithuania
Da 5 Bloods
Netflix Regions 👉 Available Globally
Captain America Civil War
Netflix Regions 👉 Canada
Marshall
Netflix Regions 👉 Australia, Canada, Japan, Spain
Message From the King
Netflix Regions 👉 US, UK, Australia, Canada
Draft Day
Netflix Regions 👉 Germany, Romania, Switzerland
 Ma Rainey's Black Bottom
Netflix Regions 👉 Not released yet
Spider-Man Homecoming
Netflix Regions 👉 Australia, Canada, India
Gods of Egypt
Netflix Regions 👉 Czech Republic, Japan, Netherlands
Also Read: Best Movies to Watch on Netflix 2021
Other Chadwick Boseman Movies & TV series
Boseman has featured in Avengers Endgame and Infinity War as Black Panther, you can watch these on Disney Plus. Other Chadwick Boseman movies include:
The Express: The Ernie Davis Story
The Kill Hole
Heaven
9 kisses
Persons Unknown (TV Series)
Perfect Day
Lincoln Heights (TV Series)
How to Access Different Netflix Regions
Now that you know of all the Chadwick Boseman movies on Netflix, here's how to access them from anywhere. Simply follow the steps below and access different Netflix region libraries:
Download and Sign in to your VPN service (We highly Recommend ExpressVPN).
From the list of countries select & connect to the country where your desired title is available.
Once connected go to Netflix and watch the Movie.
Also Read: Free VPN for Netflix
Wrapping Up
It is indeed sad that such a gifted actor passed away so early, it is a loss that the entertainment industry will never be able to recover. Let us know which is your favorite Chadwick Boseman movie in the comment section below.
Despite a short life, Chadwick Boseman has left us with limited but sparkling gems that fans shall cherish forever. R.I.P Boseman, we shall always remember and miss you.
Also Read: 47 Best Movies On Amazon Prime to Watch Right Now!