The 1988 slasher, Childs Play is an enormously successful horror film. It really made you think if your doll or your child's doll was possessed by an evil entity. The sequel appeared 2 years later in 1990 and it was even more gruesome and scary, with the immense success of the franchise another released in 1991! Since then other parts also gradually released such as the Cult of Chucky, Bride of  Chucky, Seed of Chucky.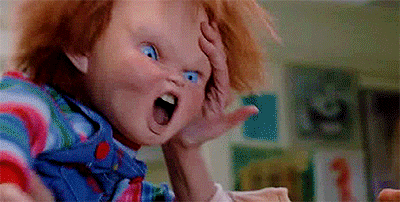 To be honest, not all installments of the franchise were greatly successful or as intriguing to make you jump scare, but the latest Childs Play 2019 did a great job! The movie wasn't a blockbuster hit, but given the budget, return on investment was good.  The movie was on point, the idea of a more AI infused doll that you could control with your phone seemed pretty interesting and realistic and from then on, how the doll is used for inhumane acts. The storyline gives chills as it is the reality we are living in.
Director Lars Klevberg plans on making a sequel as he opened up to IG, "It would be amazing to pull the crew and the actors back for another one, but MGM needs to get their stuff together and do it. It's all there."
Indeed the 2019 installment can easily be carried forward as the story of the movie gives it a chance to, thanks to all the crazy new ideas placed in the last part it seriously seems to be a good move to make a sequel.
Nothing has been announced, it's tough to believe that MGM/Orion's incarnation of Child's Play will be announced soon, but Klevberg is still holding out hope.
One of the main questions that arise is whether the film is financially viable enough to produce? Another problem is that Orion/MGM's Child's Play plans on a 2021 release of the Childs Play series, can the two be released in the same time frame? or one has to be sacrificed? or both can co-exist? these are questions which haven't been answered yet! Let's wait and see!
Child's Play reboot director Lars Klevberg wants to make a sequel https://t.co/TncexHN9gy pic.twitter.com/ZGOXq4uHpK

— Flickering Myth (@flickeringmyth) July 31, 2020
Lars Klevberg Still Wants to Make a 'Child's Play' Sequel https://t.co/ej74UHrxpn #OBTD #Disgusting pic.twitter.com/QKtHgoLNup

— ajsobtd (@ajsobtd1) July 30, 2020