According to The Japan Times, the animated film "Kimetsu no Yaiba" or "Demon Slayer" has broken box office records, earning 10 billion yen in theatres in its first 10 days. It hit the mark much sooner than the 25 days that the 2001 "Spirited Away" animated fantasy film took.
The film is based on a hit manga series about a boy who fights demons about a century ago in Japan. The distributor of the film says that from October 16 to 25, nearly 8 million people saw the film in theatres. It raked in yen 10.7 billion. The distributor credits the success of the film to the popularity of the original comic book among people of all ages, as well as a hit TV series.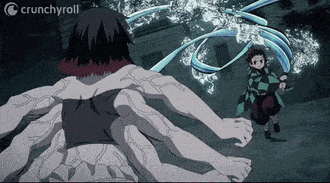 It also notes that the film is a success because, due to the coronavirus pandemic, it is seen on a large number of screens when very few films are available.
"Demon Slayer" is the first Japanese movie since director Shinkai Makoto's anime film "Weathering With You" in 2019, to top the 10 billion yen mark.
demon slayer or go home pic.twitter.com/NkYaMZOoI8

— Splugz (@zgulpS) October 26, 2020