The leaked sex tape epic of Pamela Anderson and Tommy Lee is a must-watch miniseries. 'Pam and Tommy' address the scandalous intimate video of the couple through a #MeToo perspective. The sex tape that is termed as the first-ever "viral video" stormed the internet, was picked by Hulu for an eight-part docuseries. This series chronicles the real-life romantic bedroom session of Pamela Anderson and Tommy.
Pam & Tommy uncovers the shocking story of how a recorded sex tape by the PlayBoy magazine model and her spouse, a Motley Crew drummer was stolen by an outraged construction worker and spread to millions of people in 1988 during the very first days of the internet. Fans can watch Pam and Tommy on Hulu Season 1 from anywhere on Hulu with a VPN.
Lily James plays Pamela Anderson and Sebastian Stan plays the musician husband in the miniseries that is described by the streaming service as an "Iove story, crime caper, and cautionary tale." Seth Rogen plays the angry construction crew member while Taylor Schilling and Nick Offerman are co-stars.
The phrase "broke the internet" is generic and kind of outdated in the contemporary world. But Sebastian Stan and Lily James nearly managed to do exactly the same when the first graphics of them appeared portraying the roles of Tommy Lee and Pamela Anderson.
Keeping in view the impetus of the story, the series that represents a wild attraction between the celebrities in love as they go through their whirlwind romantic relationships comes with a huge amount of drugs and sex scenes.
The series starts with Anderson as a keen party girl who transforms into an astute advocate of women's rights. Whereas, Lee acts like more of a rolling stone moving back and forth as a hard-rocking nincompoop and an empathetic husband.
For those who are not aware of this story, Pamela Anderson was an eye-candy on "Baywatch" and also featured in Playboy. Lee was the drummer in Mötley Crüe, famous pop and rock band of the 1980s.
After barely seeing each other for less than a week, the duo got married in 1995. During their honeymoon, on a private cruise boat on Lake Mead, the couple recorded the video of themselves having intercourse. Tommy had a bitter relationship with Rand Gauthier, a home construction worker, and refused to pay him multi-thousand dollars. This spat between these two males set the whole saga in motion. Gauthier, enraged and burning with a desire for vengeance, stole a safe from Anderson and Lee's house. Inside the precious safe were guns, jewels, and the videotape of the couple they recorded on honeymoon.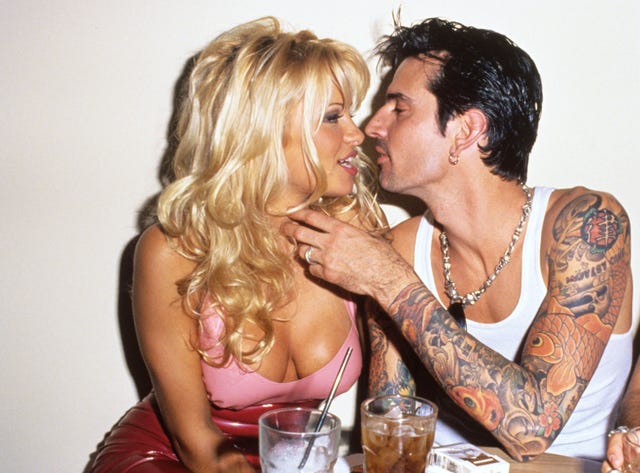 The story didn't end there, rather, Gauthier approached a pornography producer named "Uncle Miltie" and after being snubbed by every porn studio, they decided to release the hot video on the booming World Wide Web (internet). The video soon went viral and became a hot cake on the internet.
Pam & Tommy lead stars Lily James and Sebastian Stan share their experience of morphing into Pamela Anderson and Tommy Lee. They also express their thoughts on the sex tape saga of the then-famous stars and share their views about how that particular situation might be regarded differently in recent times.
The evolution of Lily James, the actress famously known for her roles in Downton Abbey and Cinderella, into the ultimate 1990s "blonde bombshell" Pamles Anderson was exceptionally unreal.
"It was pretty shocking."
James stated herself during an interview with Yahoo Entertainment, remembering her own reaction to conceiving herself as Anderson for the first time.
She elucidates, "I mean, it was an amazing thing to be able to, on the outward, feel such a big transformation, because usually it's so internal, and so to sort of see evidence and to really feel like a different person was– it's very freeing and a massive, massive relief because I was so nervous that I was just going to look absolutely nothing like her, obviously, so the makeup and hair team were just extraordinary."
Sebastian Stan who was also present in the interview with Yahoo Entertainment also gave his remarks on his transformation and if playing this role of a rock star, one like Tommy Lee was like "wish fulfillment stuff".
Stan approached the answer quite skeptically saying "I don't know if wish fulfillment is what I– what I would say. I'd worked with Craig before and I had a great experience with him, our director Craig Gillespie. Changed my life once, now he managed to do it twice. And I'd always been a fan of hers– and again, Seth Rogan, and, like– and I loved "The Wrestler," which Rob Siegel wrote, so it just– it was just such a great opportunity to work with these people that– that I admired for a while, so– but I guess it is a little bit of a wish fulfillment, right? Because in the sense, I got to do that and it felt really good and I was elevated, obviously, by the company that I was with."
In the scene in which the actor is talking to his d***, which just created raves on the internet, Stan from Marvel's Winter Soldier commented: "I had my lawyer call me up and say, "Congratulations, you are now the client that holds the most nudity waivers that we have." And I was like, I don't even know if that's something to be proud of. But I think you– I think trust is the right word, right? I just think if you do not have the trust and the communication there, I just don't think any– any scenes like that would be possible you know."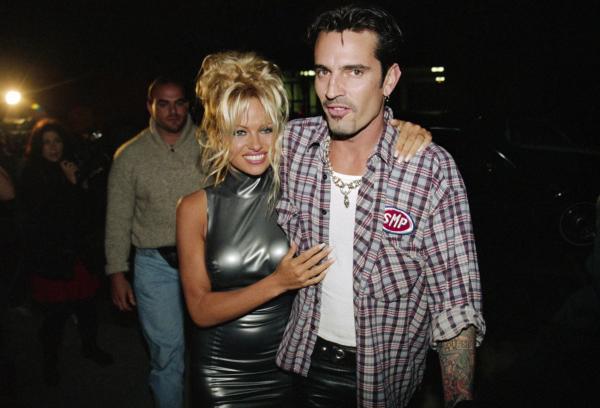 Sebastian says that the sex scenes were crafted and shot very carefully and a lot of thought was put into the discussion with director Craig Gillespie. Stan has previously worked with the director Craig Gillespie in 2017's Tonya Harding thriller I, Tonya, another irreverent, menacingly comedic true-crime thriller. On a question from Kevin Polowy, the interviewer, while working intimately with another actor "what kind of trust does that involve?"
Stan replied: "I think trust is the right word, right? I just think if you do not have the trust and the communication there, I just don't think any scenes like that would be possible." He added, "We were very supported and I think with Craig, we'd go in there and we'd take everything that we were shooting and all of us sort of [discuss], 'Are we comfortable… Do we need to do this shot? Do we have to have this? And if so, then what are we saying with it? You know, nothing felt salacious or grabby,"
The actors, Stan and James portraying the couple, may have to deal with some of the hard feelings coming from their subjects for now. Courtney Love, a friend of Anderson blasted and called out the series, saying that the project is "vile" and "f****** outrageous" in a Facebook post which was deleted later on. She also wrote that "it will further cause Anderson trauma over the embarrassment of the sex tape."
As per a recent summary that came out in Variety, it was stated that Anderson decided "not to engage" with Lily James, who was portraying her in the series, or the producers when they reached out to her. However, Stan had some luck with Tommy Lee, but there isn't much to tell as well, as they won't tell much except that the musician was "touched and appreciative" of him reaching out.
The series is already streaming on Hulu and you can also watch Hulu outside USA with a VPN. Fans are completely intrigued by this show based on real-life events.  See what this fan with the handle @daikou has to say about the series:
halfway thru episode 2 of #PamAndTommy + it's gotta be one of the most well-done series i've watched lately.

also, i think i ACTUALLY miss the 90s. this soundtrack = 🔥🔥🔥 https://t.co/hEZ5YCqaMA

— mandailorian. (@daikou) February 3, 2022
However, the series is collecting a huge amount of praise just on airing the initial episodes, for its redemptive representation of Pamela. The series exposes how everyone associated shown in this tale was guilty, in the point of view of their attitude and behavior towards the actress and how unethically they treated her, via its post #MeToo point. Including the ones in her personal life, the media, the public, and people in her professional life, everyone was at fault in this story.
Lily James also gave her piece of thought on the matter regarding the subject that if she thinks that the series Pam and Tommy would "feel like a redemption story" to Pamela Anderson.
 In her short interview Lily responded: "I think that when I read the scripts, I was really drawn in because it starts one way, and by the end, it's almost like a completely different show, and the sort of themes it's exploring."
"The sort of bigger story around what happened to them feels timely and an essential thing to look at, and I certainly think that it's– looking at it through our lens now and seeing how she was treated and how women continue to be treated and have been throughout history, it's– it's important to look at that and look at our own culpability, and I hope that this show explores that and reframes what happened and makes us all sort of think," she added.
This incredible docuseries is a must-watch if you love real-life stories. The series also somehow tries to redeem Pamela Anderson by taking a different perspective altogether and revealing what actually happened behind the scenes.