According to Statista, the OTT and SVOD users will reach to 1244.5 million by 2023.
Additionally, in 2019, 36% of SVOD and OTT users age between 25-34 years, 24% of users aged between 35-44 years, 21% of users age between 18-24 years, 14%  users aged between 45-54 years and 5% users age between 55-64 years old.
Further, live streaming services are more affordable and you can enjoy it anywhere as compare to cable services. This is why 41% of live streaming services users belong to a low-income category.
Based on these stats, It's time to discard your traditional cable service and move on to the best live TV streaming services.
For this, I have analyzed several live TV providers and list down only 7 out of them that will definitely assist you greatly to satisfy your live TV cravings online.
YouTube TV, Hulu with Live TV, DirecTV (AT&T TV Now), Sling TV, PlayStation Vue, Fubo TV, and Philo top the list of best live TV streaming services for cord-cutters:
| Live TV Streaming Services | YouTube TV | Hulu with Live TV | AT&T TV Now (DirecTV) | PlayStation VUE | Sling TV | Fubo TV | Philo |
| --- | --- | --- | --- | --- | --- | --- | --- |
| Best For | Best Overall Live TV Streaming Service | Great For TV Fanatics  and Binge Lovers | Most Reasonable with Large Variety of Channels | Best for NFL Fans | Best for Online Streamer/Cord-Cutters | Best for Sports Maniacs | Best Live TV Streaming Service for Entertainment |
| Monthly Subscription Plan | $49.99/month | $5.99/month and $44.99/month | $50.00/month and $70/month | $49/month and $84.99/month | $25/month and $40/month | $54.99/month and $74.99/month | $20/month |
| # of Channels | 70+ | 60+ | 60+ | 90+ | 50 | 185 | 58 |
| Local Channels | Yes | Yes | Yes | Yes | Yes | Yes | No |
| What's not Available | HBO, A&E, Viacom, Lifetime, NFL Network and Nickelodeon | AMC, BBC America, Comedy Central, MLB Network, MTV, NBA TV, NFL Network, NFL Red Zone, Nickelodeon. | A&E, AMC, Animal Planet, Discovery Channel, HGTV, History, Lifetime, MLB Network, NFL Network, Travel Channel | Viacom | Most local TV, HBO, Fox News | ESPN, ABC, Disney, HBO | Local TV, Disney/ESPN, NBCU, WarnerMedia, premium channels |
| Sports Coverage | Domestic & Regional Sports | International, Domestic & International Sports | International, Domestic & International Sports | International, Domestic & International Sports | International, Domestic & International Sports | International, Domestic & International Sport | None |
| Simultaneous Streams  | 3 | 2 | 2 | 5 | 3 | 2 | 3 |
| Number of Profiles per Per Account | 6 | 6 | 1 | 10 | 1 | 1 | 10 |
| DVR Storage Capacity | Unlimited for 9 months | 50 hours | 20 hours in 30 Days | Unlimited | 50 hours | 30 hours | Unlimited for 30 Days |
| 4K Content | - | - | - |  Yes | - | Yes | No |
| Official Website | tv.youtube.com | www.hulu.com | www.att.com | www.playstation.com | www.sling.com | www.fubo.tv | try.philo.com |
| Watch it Anywhere | Watch YouTube TV Outside USA from anywhere in the world | Watch Hulu Outside USA from anywhere in the world | Watch AT&T TV Now Outside USA from anywher in the world | Watch PlayStation Vue Outside USA from anywhere in the world | Watch Sling TV Outside USA from anywhere in the world | Watch Fubo TV Outside USA from anywhere in the World | Watch Philo Outside USA from anywhere in the World |
Note: ScreenBinge Team reviews all these streaming related services thoroughly and does not earn any commission right now when you purchase it through our links.
Since there are a ton of online streaming services available in the market that offer live TV channels, it is not that simple to find out which live TV streaming service fits best for you. If you live in a country where the service is not available for example Amazon, you will need a VPN that works with Amazon Prime.
This is because they all serve different types of audiences. Like some live TV, online services are a good place for overall entertainment, some are for a general audience and few target sports fanatics.
Therefore, other than watching American Netflix from anywhere and Disney+  if you are looking for the best live TV online services, then this blog is for you.
I am pretty sure after reading this blog, you will end up with the subscription of one of the Live TV streaming services that I discussed here.
So without any further ado, first let's see the factors that you must look for while choosing a best live TV streaming service:
5 Factors That You Must Look Into Before Buying Live TV Streaming Service
TV streaming services that are mentioned in this blog provide a different selection of channels with different DVR cloud storage and different number of simultaneous connections.
This is why following are the factors you must consider when choosing a live TV streaming service:
Does the Live TV service offer your "Must-Watch" channels? See ScreenBinge's comparison table of the top 100 channels provided by top live TV streaming services
Does the Live TV service offer your favorite local channels?
Cloud DVR: like for how long you can store your favorite show and is there any storage limit?
How many simultaneous streams are available?
Does the interface make it easy to stream your favorite live show?
In-Depth Analysis of Live TV Services for Cable-Cutters
YouTube TV-Best Overall Live TV Streaming Service
Price: $49.99/month
YouTube TV is the best overall live TV streaming service since it offers best channels catalog among all its competitors, including NBC, ABC, FOX, CBS, and much more.
It also offers one of the best DVR clouds as compare to other top live streaming services. You can avail limitless storage to watch your favorite shows on weekends for nine months and some of them for 30 days.
Its user interface is stupid simple to use and offers all the features that you look for in cable service.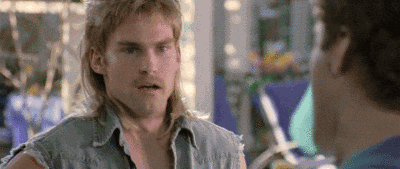 Best of all, YouTube TV doesn't offer multiple plans like Sling TV blue and orange plans that create confusion for you. In short, you don't need to go into details before subscribing to YouTube TV since there is only one package, and that's it.
And because of its most in-demand channels variety and best cloud DVR duration, YouTube TV is my top recommendation for cord-cutters who are looking for the ideal alternative for their cable service.
There is no doubt YouTube TV is a pricey alternative to old fashion cable services. However, the convenience it gives you to live TV stream your favorite show on the go justifies its price.
Hulu with Live TV-Best for TV Fanatics & Binge-Lovers
Price: $5.99/month; $44.99 for Hulu + Live TV
Initially, Hulu is a video streaming service like Netflix, Amazon Video Prime, BBC iPlayer, and others.
However, its live TV subscription with a large number of on-demand content makes it a top choice for those who love to binge shows and also don't want to miss their favorite live TV streaming.
Hulu's live TV plan offers almost 60 channels that include entertainment, news, and sports. Though its user interface is much more like a video streaming service, which is quite complicated for cord-cutters.
But once you upgrade to its live TV plan, the interface gets way better than before.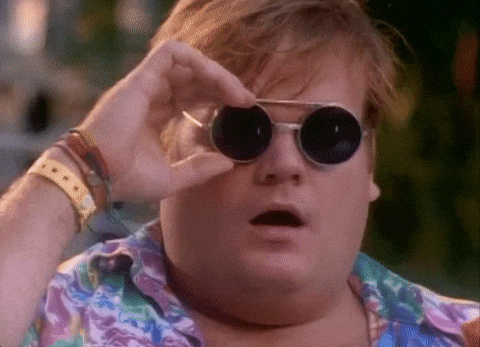 Though, to get the option of skipping ads on Hulu's Cloud DVR, you have to pay an additional $10/month, which you get totally free of cost if you go for YouTube TV as your live TV streaming companion.
Even with all of these drawbacks, this is my second best live TV streaming service because of the number of live channels it offers and still less costly (almost $4-$5 cheaper per month) among other providers.
AT&T TV Now (DirecTV Now)-HBO & Showtime Plus Large Variety of Live TV Channels
Price: $50/month & $70/month
Initially popular as DirecTV Now, AT&T TV Now offers something that you can't refuse: HBO and Showtime come with its standard plan, which you can't get in other providers' standard plans.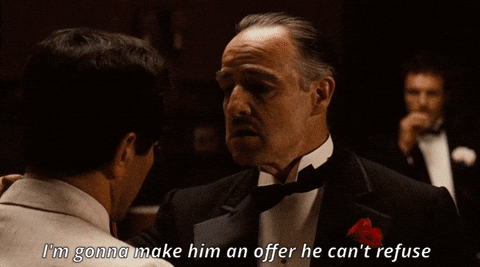 The best thing I love about this live TV service is that you can watch as many channels as you want by paying an extra amount if its $50/per month (offers 40 channels) or $135/per month (offers 125 channels) are not enough for you.
Though, if we compare its cloud DVR feature, it is far behind from what YouTube TV offers. It has a classic style user-interface that is way better than Hulu with Live TV.
Unlike other live streaming providers, AT&T TV Now offers its service to international cord-cutters starting with Brazilian, Korean, and Vietnamese channel packages, in addition to its Español and Deportes add-ons.
I think it is a very great step by AT&T TV service to offer its service not just in USA but in other parts of the world. However, the issue of content Geo-restriction can be catered with the use of dedicated VPN service for streaming.
And in case if you find them costly, you can see my Black Friday VPN deals and save up to 87% discount. Additionally, if you don't know how to unblock these Geo-blocked channels, you can follow my "how to unblock" guides from here.
Sling TV-Pocket Friendly Service for Online Streamers
Price: $25/month & $40/month
Sling TV offers live TV service through it's Orange and Blue plans (each costs $25/month).
However, if you can't decide which plan would be best for you, then I would suggest you go for its Orange& Blue combined plan that will cost you $40/month.
With its Orange & Blue combined plan, you will get 50 channels, including ESPN, NFL Network, Disney Channel, Food Network, TNT, and more.
Even though it is a pocket-friendly online TV service as compare to other services, but it is not a good option to live stream local channels such as NBC, CBS, and Fox.
Fubo TV-Best for Sports Maniacs without ESPN
Price: $54.99/month & $74.99/month
Fubo TV is best live streaming TV option for sports fanatics since it offers a vast catalog of sports channels and other OTA stations except for ABC.
The notable sports channel you can enjoy on Fubo TV includes NFL Network, FOX, CBS, NBC, BeIN Network, and Univision, but sadly, no ESPN.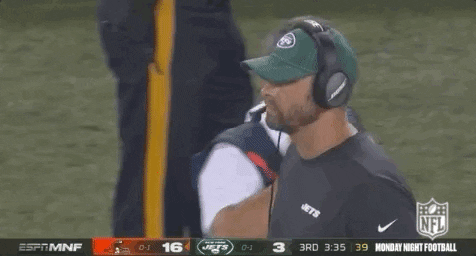 Entertainment channels include AMC, CNBC, The Food Network, FX, National Geographic, SYFY, and USA. Viacom and Discovery channels are the latest additions.
This service is best for those fans who want to watch live baseball, basketball, soccer, and NFL matches without cable.
Philo-Best for Entertainment
Price: $20/month
Philo is another inexpensive live TV streaming service for entertainment but not a good option for those who also want to enjoy sports and local channels content.
Apart from not providing local and sports channels, Philo offers 58 channels, including BBC America, BET, Cooking Channel, Comedy Central, Discovery Channel, and much more.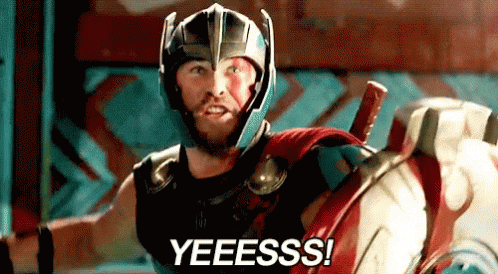 Its cloud DVR works differently among other live streaming TV providers. Philo's DVR offers the feature to store the complete seasons of a show instead of a single episode on-demand, but users can't watch it offline.
And there is limitless storage available, but you can keep your favorite content only for 30 days. In short, Philo is an ample live TV service for those cord-cutters who can forgo local and sports channels for valuable entertainment content.
PlayStation Vue-Best for NFL Fans
Price: $49.99/month & $84.99/month
I am not going to discuss PlayStation Vue in detail here since Sony has announced to shut down PlayStation Vue as of January 30, 2020. So I would suggest looking for other alternatives asap.
Especially for NFL lovers because this is where you can enjoy live streaming of every NFL game, including Thursday Night Football.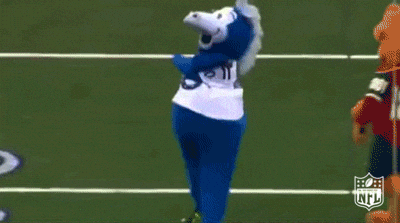 With PlayStation Vue standard subscription ($49.99/month) offers a great combination of entertainment and news channels.
And if you are looking for more selection of channels, you can go for a premium subscription that will cost you almost $5 more than the standard plan, which is around $54.99/month.
By paying an extra $5, you will get more premium sports and entertainment channels, including Showtime and HBO.
What is Live TV Streaming Service?
Live TV streaming service is a modern form of cable service that you can enjoy anywhere on the availability of an internet connection.
Actually, these TV streaming services are the place to enjoy both recorded and live content at the same time. However, the use of the term "streaming" makes it ambiguous because most people refer to that term with the content that is recorded and can be seen repeatedly online without a need to download it.
Most of the time, "streaming services" refer to services like Netflix, Amazon, Hulu, HBO, and others. But in actual with live TV streaming service offers a vast catalog of live channels including news, entertainment, sports with the facility to enjoy your recorded shows and movies online.
Live TV Streaming Service VS Traditional Cable Service
There is no denying that these live streaming services are a phenomenal invention in this fast world.
However, there are still a few things which these TV streaming services don't offer as compared to cable TV services.
First, it is sad that you won't get some of the worth watching channels on most of these streaming services like PBS is only available on YouTube TV.
Second, many TV streaming services offer most of the live sports channels like ESPN to watch NFL matches within the subscription package.
But unfortunately, if you are a UFC fan, you need to pay a hefty additional amount to watch the live event.
Last, most of these services are geo-restricted, and most of them only available in the USA. It means even if you want to watch your favorite live channels on these TV streaming services, you have to be in the USA or at a location where these online services are available.
But, with the existence of a VPN tool, now you can watch these geo-restricted services from anywhere in the world.
How? Well, a VPN allows you to change your local IP address with the one where the service is available like to watch YouTube TV, you need a USA IP address.
In this way, you can trick the YouTube TV service that you are residing somewhere in the USA and get access to watch it from anywhere, no matter where you are global.
Note: Keep in mind that not all VPN providers can unblock these geo-restricted services. Most of them claim to be an excellent choice for unblocking channels, but in reality, there are very few who work astonishingly well, and this is why ScreenBinge's team called them best VPN for streaming.
Conclusion: Tell Us Which Live Streaming Service is Best for You
Live TV streaming service invention is a breakthrough for those who want to enjoy their favorite channels on the go without being dependent on cable services.
However, these services are still in their inception, so it is hard to say right now they are fully capable of replacing the cable services.
Though online TV streaming is most definitely the future, but at the same time, these services are struggling with offering all the channels in one subscription that you get in cable service at a reasonable price.
But with the use of a VPN tool, these services are worth a try since you can enjoy these services from anywhere in the world.
The best thing about these services, you don't have to sign any contract, and you can change it to another service anytime you want that you don't get when you subscribe for cable services.
So let us know which live TV streaming service is best according to you, by shouting out your comment below.