If Disney Plus and Netflix subscriptions were being sold at superstores, Disney Plus would be in the kid's corner while Netflix on the cash counter! Although Disney's 10 million subscriptions on day one are indeed shocking figures, as yet we don't know how many of them were there for just a trial.
To be completely honest, Disney Plus is no competition for the crowned King Netflix and I'll tell you why! To begin with, Disney+ is a totally different service than Netflix. Disney+ is more of a family oriented streaming platform that is offering PG-13 content only.
So where are you going to watch shows like Stranger Things, Bojack Horseman or Narcos? Or epic movies like The Irishman, Roma, The Crown, and Black Mirror?
Netflix, on the other hand, has something for everyone! While Disney+ is catering to one niche only, Netflix has incorporated multiple niches on its platform. So the PG-13 content is one limiting factor for Disney+, can you imagine something like The Game of Thrones on Disney+? Of course not!
The show bagged in around 20 million viewers, now talk about cartoons and Mickey Mouse!
Disney+ is more like a pacifier that you can get for $7 a month for your kids without having to worry about what they're watching. Yeah, I do understand some of us are die-hard fans of Star Wars and Marvel content, but that alone is not convincing enough.
So if you were to choose either of the two let's see how they compare in different areas.
Netflix vs Disney Plus Availability
Netflix literally changed the way we watch movies and TV shows, it is available in 190 countries and has around 150 million subscribers. However, not all of Netflix's content is available in all countries. The American Netflix library has the most titles available.
Disney Plus, on the other hand, is available only in the United States, Canada, and the Netherlands, Australia, New Zealand, and Puerto Rico as of now.
While European countries like United Kingdom, Germany, France, Italy will have to wait till March 2020, but luckily there are ways to watch Disney Plus from anywhere. In terms of content, Disney Plus has a unified library, unlike Netflix.
| | | | | |
| --- | --- | --- | --- | --- |
| | Disney+ | Netflix Basic | Netflix Standard | Netflix Premium |
| Monthly Pricing | $6.99 | $9 | $13 | $16 |
| Trial Period | 7 Days | 30 Days | 30 Days | 30 Days |
| HD | Yes | No | Yes | Yes |
| 4K | Yes | No | No | Yes |
| Simultaneous streaming | 4 | 1 | 2 | 4 |
| No. of Profiles per account | 7 | 5 | 5 | 5 |
It's quite obvious that Disney+ is offering much more in terms of features compared to Netflix. While there are different plans in Netflix, Disney+ provides a one have it all package that's cheaper than Netflix's cheapest plan.
With Disney+, you don't have to pay extra for 4K or HD, its standard. With Netflix, you need to subscribe to the premium plan for 4K and HD, which costs $9 more than Disney Plus.
So in terms of price and offerings Disney+ gives the best bang for your buck. But it must also be noted that Netflix has around 785 titles available in 4K while Disney+ has only 48 titles.
Netflix vs Disney Plus User Interface
Disney+ hasn't shaken up the streaming world with its user interface, it has a very average user experience which is very similar to that of Netflix.
It shows the titles and recommendations in pretty much the same manner as Netflix does. The same horizontal rows are present such as "Recommended for you", "Originals", "Trending", "Action" and so on. In fact it has been reported by users that the Disney Plus app is crashing or lagging often. Check out the error guide if you're facing any technical issues with Disney Plus
The app also lacks many features such as there is no section to see which movies and shows you've not finished. Also if you open a show that you've watched halfway, there's no option to resume it from where you stopped.
Netflix vs Disney Plus Content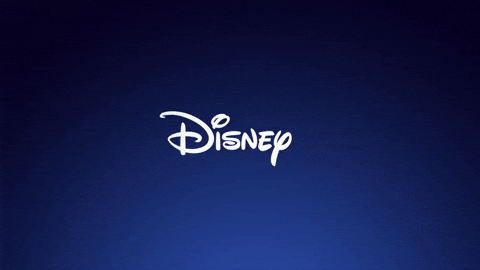 Netflix is an ocean of content, considering how long it has been in business it totally makes sense. Also not to forget that Netflix introduced interactive titles which is a great innovation in the industry. Disney will be taking out a major chunk of its content from Netflix once the contracts are over, even then Netflix has a lot to offer to its subscribers.
| | | |
| --- | --- | --- |
| | Disney Plus | Netflix |
| No. of Movies Available | 500+ | 4,000+ |
| No. of TV Series Available | 7,500+ episodes | 47,000+ episodes |
| Popular shows | The Mandalorian,The Falcon and the Winter Soldier | Stranger Things, Bojack Horseman, Narcos, Peaky Blinders |
| Popular Movies | Captain Marvel, Star Wars series, Frozen | The Irishman, El Camino, Roma, Dolemite is my name |
Having a massive difference in the number of titles means that people won't be switching to Disney+ instantly, but of course it will add up on titles as time goes by. Disney is differently approaching the release of shows than Netflix.
Instead of releasing the entire season at once, Disney plans to release one episode at a time. This might not be such a good idea as viewers are used to binge watching seasons in one go. With Disney's gradual release of episodes it might put some viewers off.
Netflix vs Disney Plus Parental Control Feature
While Disney Plus does not have any R-rated or TV-MA content, it still is PG-13. Instead of parental control you get a Kids account which shows age appropriate content. The problem is that kids can access parents account without much effort.
On the other hand, Netflix does a way better job with parental controls. Parents can lock mature/adult oriented content with a PIN code, this makes it easier to control what your children watch.
Netflix vs Disney Plus Device Compatibility
Netflix is entertaining the world with its streaming service since 2007 and therefore is available on pretty much every platform. Disney has also made efforts to be available on as many platforms as possible, so there is not much difference in device compatibility options.
Disney Plus is not available on Blu-ray players and Vizio TVs. The Chromecasts installed in Vizio TVs are outdated and fails in supporting Disney Plus.
How Disney Plans To Win The Streaming Wars
Disney Plus is no direct competition to Netflix as we conclude from the above findings, but Disney changes the entire equation with its amazing bundle deal. You can get Disney Plus, Hulu and ESPN+ all in a bundle deal for $12.99 per month.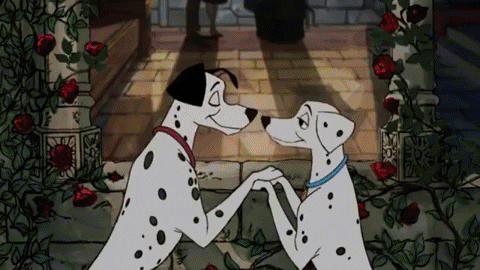 This is how Disney will be competing with Netflix and all the other streaming services available in the market. While Disney Plus's content is not an exact match with Netflix, Hulu which is owned by Disney will fill that gap.
As of now, Hulu has some 1500+ shows and 2500+ movies to offer. Including epic shows like The Handmaid's Tale, Catch-22 and Little Monsters. Disney will definitely improve upon content on Hulu to compete against the more "grown up" titles on Netflix.
ESPN+ is also a great attraction for many as the channel offers live sports events. Including UFC, MLB, NHL and major Golf events and then there is a whole list of ESPN original programs too!
Stephan Paternot, CEO of Slated, a film finance marketplace, expressed his opinion stating that,
"It's simply breathtaking how well positioned they are with ESPN (leader in live sports), Disney+ (a deep, and growing library of the biggest family friendly franchise brands of all time), and Hulu (which is the closest thing to Netflix and is slowly gaining on them, in part thanks to live and ad-supported tiers)."
So is Disney Plus going to replace Netflix?
The short answer is no, with around 150 million subscribers Netflix stands strong. Disney has a long way to go in order to achieve its own targets. That is having between 60-90 million subscribers by 2024.
Comparing Netflix with Disney Plus is an Apples to Oranges comparison, a more appropriate comparison would be Netflix vs Hulu.
The two are more alike, rather than Disney Plus. To beat Netflix out of the ring Disney must strengthen Hulu alongside Disney Plus.
Only then does it have a chance to acquire Netflix's crown and be the undisputed champion. But for now, Netflix really doesn't have much to worry about! Let us know what you guys think in the comment section below.
PS. check out the Disney Plus VPN controversy which has had the biggest names in the industry struggling to survive!