Hulu, a universe of entertainment, limited to the U.S only, sounds bad no? Don't worry here I will guide you on how to watch Hulu Australia and in fact any place in the world!
First of all, equip yourself with a powerful VPN service like Surfshark so that you can get rid of geo-restrictions and access any geo-restricted website in the world.
While Hulu may not have an unlimited library but it's got all the dope shows out there! Such as Harlots, Ramy, Difficult People, The Wrong Mans and Hulu Original The Handmaid's Tale.
If you try to access Hulu from outside the U.S, you will be presented with the following error image:
"Hulu isn't available to watch in your location."
Quick Guide: 4 Easy Steps to Watch Hulu Australia with a VPN
Follow these 4 easy steps to access Hulu in Australia:
Download and subscribe to a VPN (We highly recommend Surfshark).
Open VPN app and sign-in with your credentials.
Now connect to US server from the list
Head to Hulu website or app > sign-in to your Hulu account and enjoy it!
Note: These are the most basic steps to watch Hulu in Australia. So, if you already have a Hulu account you can start watching Hulu in Australia by following the mentioned above steps or read my complete guide on 7 best Hulu VPNs to watch it from anywhere in the world
Why you need a VPN for watching Hulu Australia?
Simply put, a VPN (Virtual Private Network) changes your IP address thereby enabling you to access websites restricted to certain regions only. In our case we're connecting to a U.S server what that means is that websites will get the signal that you are from the U.S.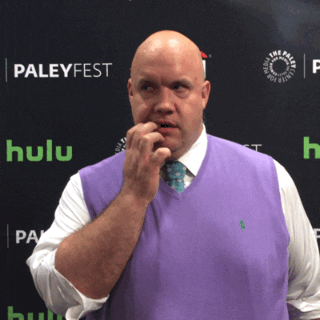 You can switch to different country's servers and access their region locked content and believe me, there is an ocean of streaming services that are filled with high quality TV shows and movies for free!
Here's a list of Free streaming services, just connect to the relevant server!
And that's not all! A VPN makes your online activities impossible to monitor, not just a hacker but even your Internet provider wouldn't know what you're doing on the web.
But you're not doing anything illegal so why would you want to hide your activities? Well, it's not just about security, when your Internet provider detects that you're streaming videos, it slows down your internet speed and this is where a VPN helps.
Best Shows and Movies to Watch on Hulu Australia
As mentioned in the beginning, Hulu isn't short of fantastic shows and movies, here are some of them.
TV Shows
Difficult People
THE BISEXUAL
Veronica Mars
The Handmaid's Tale
PEN15
The Act
Casual
Castle Rock
Movies
The Lord of the Rings: The Two Towers
The Lord of the Rings: The Return of the King
MIDSOMMAR
Eyes Wide Shut
Sorry to Brother You
Heathers
Minding the Gap
Dimension 404
Hulu Subscription Cost
The below mentioned are different plans offered by Hulu:
Basic with Ads ($5.99/Month)
Premium with No Ads ($11.99/Month)
Hulu + Live TV ($44.99/Month)
Hulu Supported Devices
Here's a list of all the devices that support Hulu:
Windows
Mac OS
Android
iPhone
Apple TV
Android Smart TV
iPad
Roku
Xbox One & Xbox One
PS3 & PS4
Chrome Extension
Linux
Kodi (Not Recommended)
Wrapping it all up!
Hulu is the perfect streaming platform for high quality content + Live TV, which means you can watch live sports events on it too! Just subscribe to Surfshark and enjoy the limitless world of entertainment!
If you're an entertainment buff, you'll thank us for the hundreds of dollars you'll save using Surfshark and access a huge variety of free streaming platforms!
FAQs
Is Hulu available in Australia?
Unfortunately, Hulu is only available in the United States, but with the use of a VPN you can watch it anywhere in the world .
What is the difference between Netflix and Hulu?
Netflix and Hulu are two totally different streaming platforms, while Netflix offers Tv shows and movies only, Hulu also offers 60+ live tv channels in its live tv plan.
What is a zip code for Hulu?
When registering for Hulu from abroad via a VPN you need to enter a US zip code, find out which state you're connected in and enter the zip code of that state.