Do you have the typical thriller taste and enjoy the action and mystery integrated into this genre? Are you facing difficulties finding good thriller movies on Amazon Prime?
When diving into the genre chapter, you will find thrillers among the highly praised categories. Thriller is quite similar to horror movies; however, the plot is different, and the immediate focus is to generate suspense. Common themes of thriller movies primarily include; love triangles conspiracy, leading to murder and pursuit. 
 Although we may find a thousand and millions of thriller movies online, not all are good. But you do not need to worry; we have got you covered. This article will introduce you to the 40 best thriller movies on Amazon Prime. So, without further ado, let's get into it.
---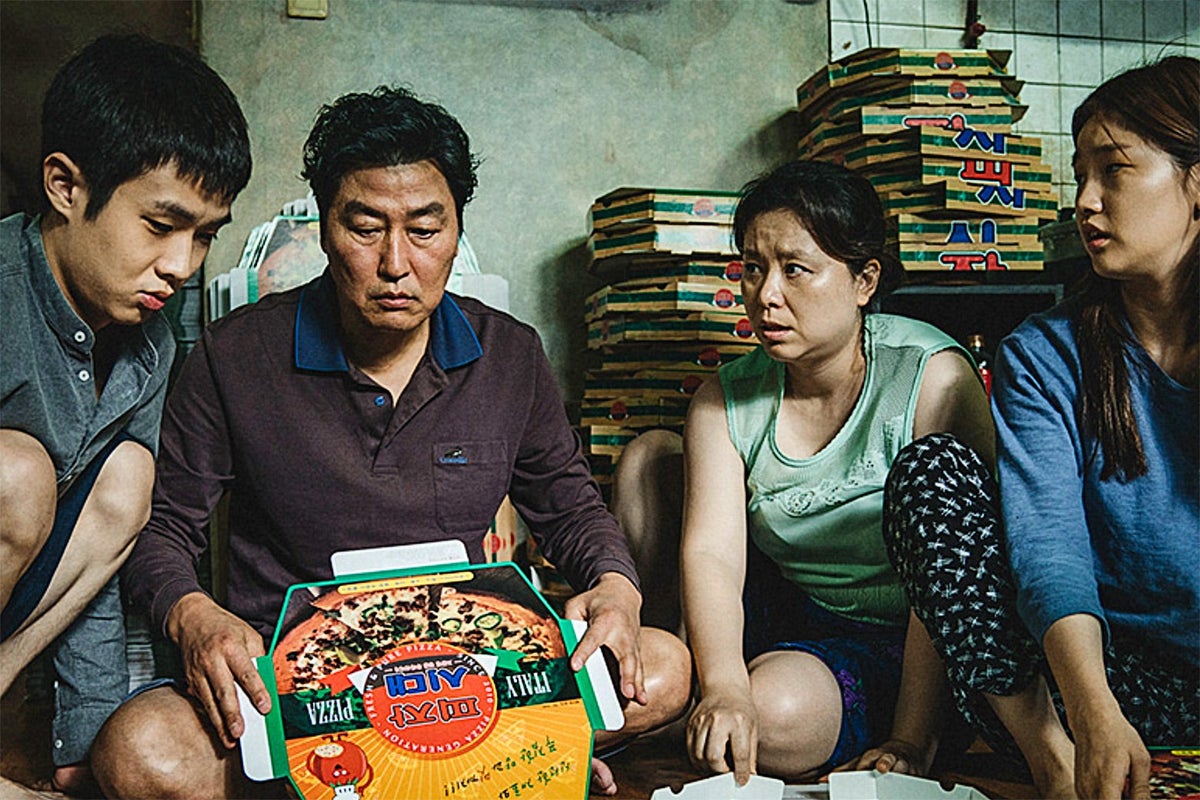 Director: Bong Joon Ho
Writers: Jin-won Han, Bong Joon Ho
Cast: Sun-kyun Lee, Woo-sik Choi, Yeo-jeong Cho, Kang-ho Song, So-dam Park, Jang Hye-jin, Lee Jong-eun 
IMDb Rating: 8.6/10
The film 'Parasite' revolves around the Kim family, who are not doing well financially. However, when their son gets hired by the Parks to teach their daughter. All the family members hope to get chartered by the same group. Therefore, they begin to pretend like highly qualified individuals. When they get jobs, unfortunately, their lives become parasitic.   
---
Directors: Denis Villeneuve
Writers: Aaron Guzikowski
Cast: Jake Gyllenhaal, Melissa Leo, Viola Davis, Hugh Jackman, Terrence Howard, Maria Bello, Dylan Minnette
IMDb Rating: 8.1/10
One thanksgiving lunch with a few close neighbors turns Keller Dover and his wife, Grace's life around. On that evening, their only daughter and her friend disappear mysteriously. Naturally, this raises suspicion, and the police forces start their investigation with progressive results. However, when Keller gets to know that the only suspect is freed due to his mental condition, he decides to take matters into his own hands.  
---
Director: Christopher Nolan 
Writers: Christopher Nolan, Jonathan Nolan, Christopher Priest
Cast: Hugh Jackman, Scarlett, Christian Bale, Michael Caine, Piper Perabo, Rebecca Hall, David Bowie 
IMDb Rating: 8.5/10
The film gives a 1980s background where two friends, who were sincerely skilled magicians in London, become bitter enemies after a tragic event. Their rivalry grows a lot when they challenge one another to make the biggest illusion. Although they become famous with time, their fame comes with terrible consequences.
The film is genuinely phenomenal, and as the film proceeds, you will surely get some thrills. When streaming 'The Prestige' on Amazon Prime, expect to witness many romantic and magical scenes. 
---
Director: Bryan Singer 
Writers: Christopher McQuarrie 
Cast: Kevin Spacey, Gabriel Byrne, Chazz Palminteri 
IMDb Rating: 8.5/10
You will find 'The Usual Suspects' with overloaded twisted plots and nerve-wracking scenes. The story begins when a lone survivor reports about a gun battle on a boat, and five criminals meet in a seemingly regular roundup during the investigation.
However, soon after their release, they start planning a dangerous heist that will win the prize money of three million dollars along with precious emerald stones. 
Check out some other best movies on Amazon Prime to watch!
---
Director: David Fincher 
Writers: Chuck Palahniuk, Jim Uhls 
Cast: Brad Pitt, Edward Norton, Meat Loaf 
IMDb Rating: 8.8/10
The plot set in the "flight club" film has much more to offer than you can imagine. The story is about an Insomniac person who is not doing very well in his life. Then, one day, he meets a salesman Tyler Durman who lives a lavish life on a flight. Both characters form an underground fight club, but the situation worsens when a worker gets shot in the head. 
---
Director: Park Chan-wook 
Writers: Sarah waters, Seo-kyeong Jeong, Park Chan-wook 
Cast: Kim Min-hee, Ha Jung-woo, Cho Jin-woong
IMDb Rating: 8.1 /10
The handmaiden plot is about love, lust, and happiness. The story is about a Japanese noble lady who hired a handmaiden. But, eventually, the maiden is working with a con man to defraud the woman, and to run her out of wealth. The film is divided into three consecutive chapters, where each one holds riveting and thrilling scenarios. The Handmaiden is among the best thriller movies on Amazon Prime. 
---
Director: Bill Paxton 
Writers: Brent Hanley 
Cast: Bill Paxton, Mathew McConaughey, Powers Boothe
IMDb Rating: 7.2/10
If you are looking for multiple plot twists in a movie, you should watch Frailty. One day, a person came into the FBI agent's office and talked about his crazy father.
His pop kills people who are revealed to him as demons. The main character has another brother who idolizes his father; yet, he's uncertain about his father's deeds and eventually goes in to report after 20 years. 
---
Director: Dan Gilroy 
Writers: Dan Gilroy 
Cast: Jake Gyllenhaal, Rene Russo, Bill Pexton 
IMDb Rating: 7.8/10
The nightcrawler film is about a petty theft named Louis Bloom. As he's desperate for work in the world of LA, he decides to click photographs of crime scenes, which will get him some pennies as well.
However, in the journey of crime journalism, he crosses the line often to bring life to his story. The nightcrawler is worth watching, as the combination of crime and drama will give you thrills. 
Interested in adventure movies? Here's a list of the 50 best adventure movies of all time to watch in UK.
---
Director: Nicolas Winding Refn 
Writers: Nicolas Winding Refn, Mary Laws, Polly Stenham
Cast: Elle Fanning, Christina Hendricks, Keanu Reeves
IMDb Rating: 6.2/10
Jesse just turned sixteen, and she's thinking about starting her career as a model in LA. The owner of her agency told her she has the potential to be successful in this field.
However, she had to cope with her rivalries that despise her personality in her journey—at the same time, dealing with her creepy photographer and her seedy motel manager. However, Jesse's instant fame gives her the confidence to deal with such circumstances. 
We are sure you will also enjoy these 50 Best teen movies of All time!
---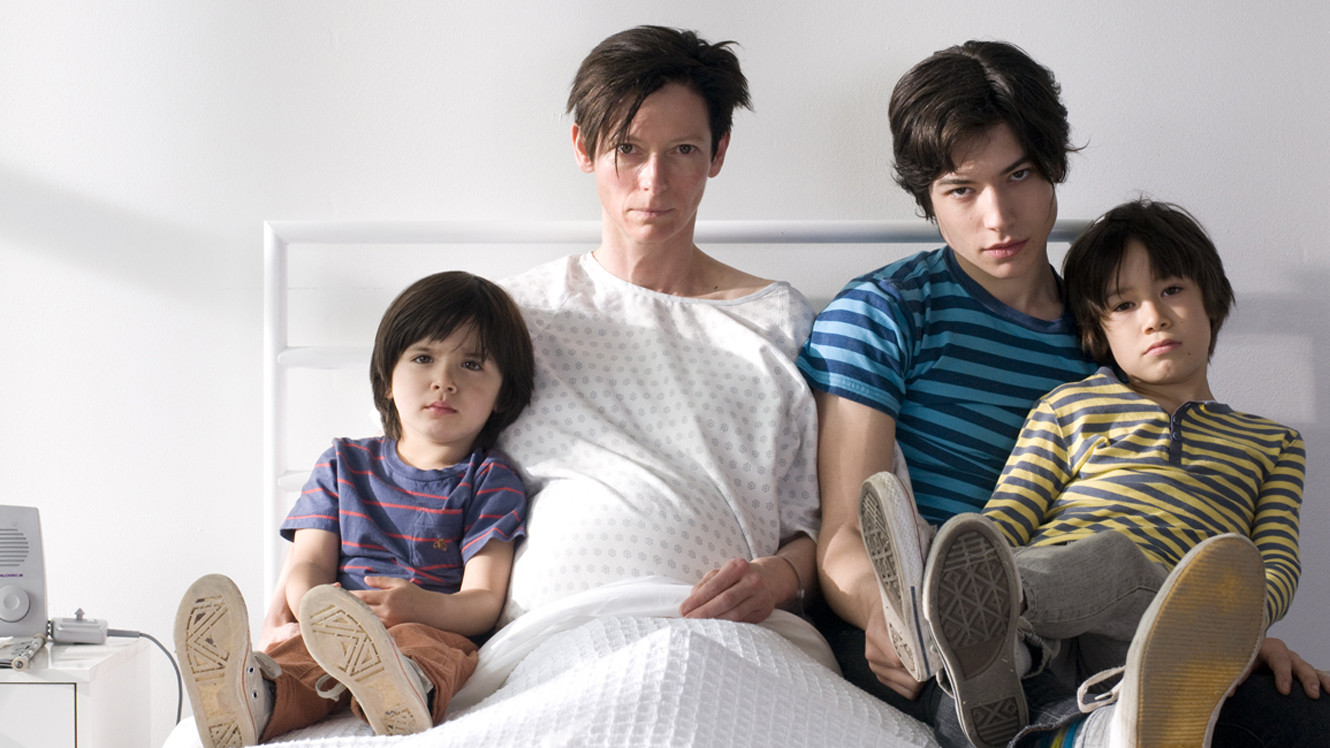 Director: Lynne Ramsay 
Writers: Lynne Ramsay, Rory Stewart Kinnear, Lionel Shriver 
Cast: Tilda Swinton, John C. Reilly, Ezra Miller 
IMDb Rating: 7.5/10
Eva, who loves living her life freely, sacrifices her dreams and wants to have children with her husband. Although she had several complications during pregnancy, she had a son that Eva named Kevin.
Although the kid is quite different from other people, still, Eva tries to love her stranger son. However, it's just the beginning, when she's forced to face the horrific act done by her beloved son. 
---
Director: Brian De Palma 
Writers: Bruce Geller, David Koepp, Steven Zaillian
Cast: Tom Cruise, Jon Voight Emmanuelle Beart 
IMDb Rating: 7.1/10
Ethan Hunt, a US government operative, goes on an assignment with his friend Jim. Unfortunately, his partner gets killed during the task, and Ethan becomes the prime suspect. To prove his innocence, he goes rogue; he hires a hacker and a pilot whose help he could expect in this scenario.
The story gets more interesting when he goes into a CIA building to retrieve a computer file proving he is not the murderer. 
Also check out these 50 best Super Hero movies, that are amazing!
---
Director: Kike Maillo  
Writers: Cristina Clemente, Kiki Maillo, Fernando Navarro, 
Cast: Dominique Pinon, Tomasz Kot, Marta Nieto 
IMDb Rating: 5.5/10
 'A Perfect Enemy' revolves around an architect who kills his wife and dumps her body near a construction site. After this nasty act, he escapes to Paris and takes up a job there. 20 years later, he ends up becoming a successful architect, yet the guilt of killing his wife still haunts him.
Then, one day, he is approached by a girl, but this meeting turns sinister and WATCH THE MOVIE TO KNOW MORE!
---
Director: Stefano Sollima 
Writers: Taylor Sheridan, Will Staples, Tom Clancy 
Cast: Michal B. Jordan, Jodie Turner-Smith, Jamie Bell 
IMDb Rating: 5.8/10
An elite navy seal comes from a successful mission. On his first night at home, his pregnant wife gets killed. To avenge her blood, he sets out on the path of redemption.
But, soon, he gets to know that there is a bigger picture behind the background that could start a war between Russia and America. He starts finding the real culprit behind the conspiracy to stop this disaster from occurring. 
---
Director: Julia Hart
Writers: Julia Hart, Jordan Horowitz, 
Cast: Rachel Brosnahan, Marsha, Stephanie Blake, Arinze Kene
IMDb Rating: 6.2/10
When a woman figures out that her partner was involved in an organized crime, things start to change instantly in her life. One day her husband mysteriously goes missing, and the woman is forced to run for her life as people start following her.
The plot also portrays the racial inequalities people had to cope with in the early 1970s—a straightforward yet devastating story to watch.  
---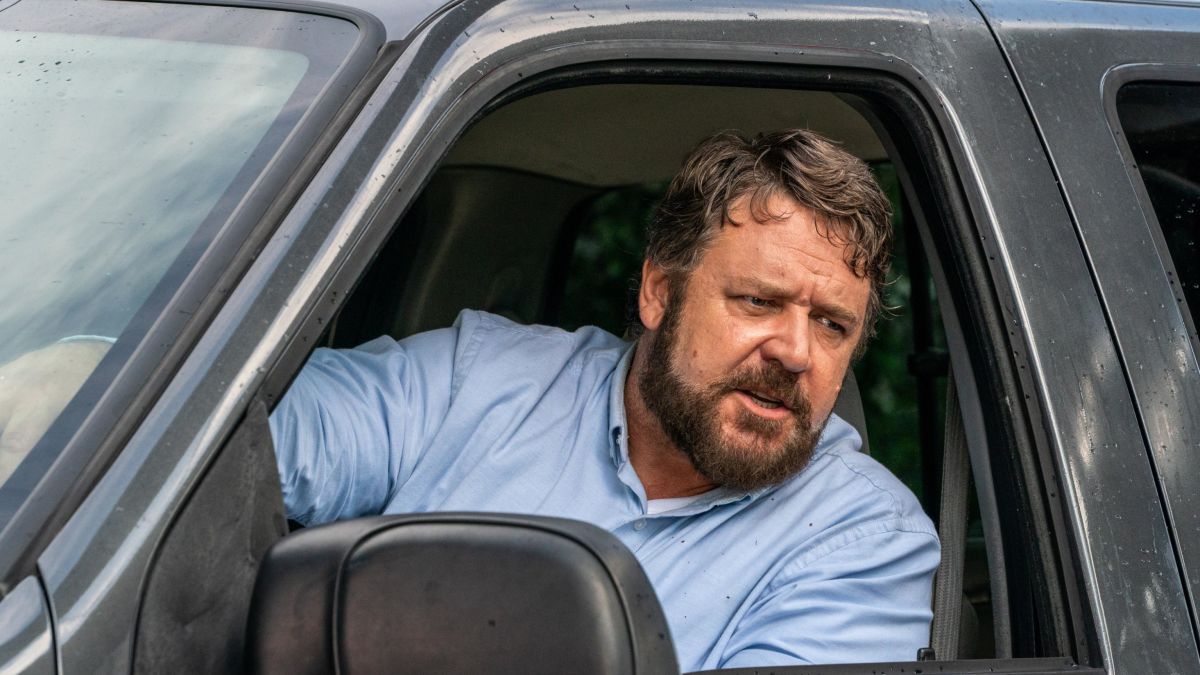 Director: Derrick Borte 
Writers: Carl Ellsworth 
Cast: Russell Crowe, Caren Pistorius, Gabriel Bateman 
IMDb Rating: 6.0/10
After a minor confrontation with an unstable man, the woman starts noticing she's been tailed. The man starts following her, as she becomes the victim of his rage.
The psycho also attacks people loved by the woman. This violence causes the local authorities to keep a close eye on the guy's activities; otherwise, he would kill her. However, all he wants is to make a point, so the woman can learn how to say sorry.
---
Director: Jeff Wadlow
Writers: Jason Blum, Marc Toberoff, Jeff Wadlow
Cast: Michael Pena, Lucy Hale, Maggie Q, Austin Stowell
IMDb Rating: 4.9/10
A resort built by a mysterious introvert man accommodates special guests invited by the man, and their fantasies are honored at that place. When a group of people go there, it is all great until they start realizing that something isn't right with that place. But, to leave the island, they have to solve the mystery first.
---
Director: John Lee Hancock
Writer: John Lee Hancock
Cast: Denzel Washington, Rami Malek, Jared Leto
IMDb Rating: 6.3 /10
 A deputy sheriff is sent to LA for an evidence-gathering assignment. While on his stay, he becomes indulged in investigating a serial killer.
The former detective, who worked on this case a few years ago, knows a lot about the suspect. However, when he indulges himself in the investigation with a rookie, the FBI gets involved—causing a slight disturbance in their case. 
---
Director: Ilya Naishuller 
Writers: Derek Kolstad 
Cast: Bob Odenkirk, Aleksey Serebryakov, Connie Neilson 
IMDb Rating: 7-4/10
Hutch Mansell, who was an ordinary guy, lives a simple life with his family. One day everything changes when his family gets robbed by some petty thieves.
The main character shows his true nature and goes to war against the robbers. However, the situation escalates when the circumstances lead to a conflict with the Russian lord, which occurs when Hutch attacks his brother. 
---
Director: William Eubank
Writers: Brian Duffield
Cast: Kristen Stewart, Jessica Henwick, Mamoudou Athie 
IMDb Rating: 5.9 /10
 A group of aquatic researchers reaches the base of the ocean. They are 7 miles underwater in their research station. Suddenly, an earthquake hits, and water gets into the floor. They are caught in serious trouble but they can make no contact. The researchers try to get out, but there's a twist in the story. When they moved out, the team was attacked by some aquatic creatures, which is now haunting them. 
---
Director: Christopher Nolan
Writers: Christopher Nolan
Cast: John David Washington, Robert Pattinson, Elizabeth Debicki 
IMDb Rating: 7.4/10
 The Tenet film is full of action and thrill. The story revolves around the main character, who is a CIA agent. He is given the knowledge that some hidden weapons are designed to destroy the whole world. Not only that, but they are also lying in the wrong hands.
The CIA agent sets out on a mission to save humanity. Yet, he doesn't know; the following circumstances will unfold things beyond time. 
Interested in the Sci-Fi genre? Here's a list of the 100 Best Sci-Fi movies of all time.
---
Director: Adam Robitel 
Writers: Bragi F. Schut, Maria Melnik
Cast: Taylor Russel, Logan Miller, Jay Ellis 
IMDb Rating: 6.4/10
Six strangers, who are adventurous and are always up for challenges, all go into a strange building to experience the escape room game.
In the start, it sounds all fun; the person who solves it will get ten grand. However, they don't know that each escape room is a trap related to them. To get out alive, the strangers had to win the game first. 
---

Director: Thomas Vinterberg 
Writers: Tobias Lindholm, Thomas Vinterberg 
Cast: Mads Mikkelsen, Thomas Bo Larsen, Annika Wedderkopp 
IMDb Rating: 8.3/10
There's a teacher who likes to live his life in solitude; everything is going normal like usual. He's fighting the lawsuit to get custody of his son.
He even receives a positive response from the case; however his life instantly collapses in front of him. One of his students, who had a crush on the main character, accuses him of a lewd act. This small lie causes great distress to our protagonist.
---
Director: Ric Roman Waugh
Writers: Chris Sparling
Cast: Gerard Butler, Morena Baccarin, Roger Dale Floyd 
IMDb Rating: 6.4/10
One day while working, John comes to know about a comet that would eventually destroy the planet. And, he is not left with much time to manage the situation.
In this regard, he gets hired in a government evacuation drive. Meanwhile, he also has to save his family before the mighty comet hits. The plot of the film is simple and enriched with eye-catching moments.
---
Director: Tate Taylor 
Writers: Erin Cressida Wilson, Paula Hawkins 
Cast: Emily Blunt, Haley Bennett, Rebecca Ferguson
IMDb Rating: 6.5/10
A woman got divorced recently. Living life as a divorcee is quite difficult for her. One day, when she was traveling, she came across a perfect couple.
She started noticing them more and got entangled in a missing person investigation. Unfortunately, she kept lying about things and feeding false testament to the police. This whole situation causes havoc to her life as the investigation proceeds. 
---
Director: Yorgos Lanthimos
Writers: Yorgos Lanthimos, Efthymis Filippou
Cast: Barry G. Bernson, Herb Caillouet, Bill Camp
IMDb Rating: 7.0/10
Steven, who's a successful cardiovascular doctor, lives a successful life. He has a wife and two children, and they live in a spotless house.
One day, while traveling in the suburbs, he finds a fatherless boy named Martin. Steven takes him under his wind; however, the kid has an unsettling behavior. In the future, Steven will have to make decisions about Martin when he figures out his sinister nature. 
---
Director: Edward Zwick
Writers: Richard Wenk, Edward Zwick, Marshall Herskovitz
Cast: Tom Cruise, Cobie Smulders, Aldis Hodge
IMDb Rating: 6.2/10
Jack Reacher, an investigator, hears about his old pal being framed for treason.He more than sure that his friend has not committed the sin he is being accused of, and he becomes a vigilante to find justice for his man; however, he's going against the law, the enforcement is tailing him.
Jack doesn't know the truth is much more than being incorporated in the small picture. He soon comes to know about the government conspiracy, which is the reason behind the death of multiple US soldiers. 
---


Director: Phillip Noyce
Writers: Kurt Wimmer
Cast: Angelina Jolie, Liev Schreiber, Chiwetel Ejiiofir
IMDb Rating:6.4/10
A CIA agent faced a downfall in her life when she was accused of being a Russian sleeper agent by a defector. She fled until she found the real culprits behind the Russian president's assassination to prove her innocence.
Unfortunately, several CIA agents are involved in this conspiracy when she discovers the truth. The Salt film is full of thrill and extreme gun violence.  
---
Director: David Lynch 
Writers: David Lynch 
Cast: Isabella Rossellini, Kyle MacLachlan, Dennis Hopper 
IMDb Rating: 7.7/10
When Jeffery was going home, he found something unusual on the field. A severed human ear lying on the ground makes him curious, and he wants to learn more about this matter.
Thus, he joins forces with his detective daughter to solve this mystery. But, unfortunately, the investigation they were doing led to a beautiful nightclub singer, whose daughter has been abducted by a group of criminals. 
---
Director: Steven Spielberg
Writers: Peter Benchley, Carl Gottlieb
Cast: Roy Scheider, Robert Shaw, Richard Dreyfuss 
IMDb Rating: 8.0/10
While enjoying her vacation, a woman gets killed by a shark. Considering the situation, the authorities want to seal the beach area for some time.
However, the mayor overrules this decision in fear that the tourists might leave the island, which will eventually cripple the town's economy. The local Sheriff, a fisherman, and a marine biologist join hands to kill the beast. 
---
Director: Morgan J. Freeman 
Writers: Alex Sanger, Karen Craig, Bret Easton, Ellis
Cast: Mila Kunis, William Shatner, Geraint Wyn Davies 
IMDb Rating: 3.8/10
Rachael Newman, who's in college, develops a taste for murdering people. This feeling started to grow in her when she wanted to become the assistant of his professor.
So she starts killing her colleagues and all other competitors one by one to achieve that goal. As a professor assistant, she will secure her future to work as an FBI agent, and she will not stop at any cost. 
---
Director: Francis Ford Coppola 
Writers: Francis Ford Coppola
Cast: Gene Hackman, John Cazale, Allen Garfield 
IMDb Rating: 7.8/10
The story is about a man named Harry Caul, who is a surveillance expert. The expert got hired by a mysterious client who assigns him a task immediately.
Again, Harry had to keep an eye on a couple. However, this time the situation is quite different. As when he grows suspicious about the couple's life, they might be in danger. The movie becomes more interesting as the story proceeds. 
---
Director: Karyn Kusama 
Writers: Diablo Cody
Cast: Megan Fox, Amanda Seyfried, Adam Brody 
IMDb Rating: 5.3/10
Jennifer, who's the hottie of the college, gets possessed with an evil spirit. To fulfill the appetite of the demon, she starts killing the boys.
But, to do that, she manipulates them and takes them to a lonely place. Meanwhile, her nerdy friend needs to learn about the whole situation and thinks about ending this carnage. But, they don't know that doing this might affect their lives.
---
Director: Denis Villeneuve 
Writers: Ted Chiang, Eric Heisserer
Cast: Amy Adams, Jeremy Renner, Forest Whittaker, Michael Stuhlbarg
IMDb Rating: 7.9/10
One day a gigantic spaceship touched the earth at 12 different locations. As the nation is on the verge of global war, a linguistic professor thinks he can help understand Aliens' language. As time is running out, the professor and his team of investigators try to communicate with the visitors. Taking this risk might cost the professor his life, but he's ready to face the circumstances. 
---
Director: Roman Polanski 
Writers: Roman Polanski, Robert Towne
Cast: Jack Nicholson, Roman Polanski, Faye Dunaway, John Huston
IMDb Rating: 8.2/10
In 1937 LA, a woman hired a pirate investigator to keep a close eye on her spouse. Unfortunately, the woman thinks her husband is having an affair with another chick. Everything seemed fine until the detective saw him with some other lady.
The detective delivered the images to his wife, but afterward, the investigator gets to know that the husband was being framed. 
---

Director: J.C. Chandor 
Writers: J.C. Chandor 
Cast: Robert Redford
IMDb Rating: 6.9/10
The Lost film is about a person who gets wholly hopeless and doomed after an incident. A solo traveler went on a journey at his Yacht.
He collides with a shipping container on his way, and eventually, his boat gets damaged. With limited supplies and a drowning yacht, he tries to survive in such circumstances by planning a way out from this situation.   
---
Director: Chang-dong Lee 
Writers: Jungmi Oh, Chang-Dong Lee, Haruki Murakami, 
Cast: Yoo Ah-in, Steven Yeun, Jeon Jong-seo
IMDb Rating: 7.5/10
The Burning film is among the best thriller movies on Amazon prime. Jong-Soo, she's the main character of the film. She bumps into one of her neighborhood friends and asks her to take care of her cat as she's going to Africa.
On her return, Jong-Soo brings a stranger with her named Ben. As he introduces himself and tells his mysterious story, he confesses he has a weird hobby. 
---
Director: Dominic Cooke
Writers: Tom O'Conner
Cast: Benedict Cumberbatch, Rachel Brosnahan, Merab Ninidze, Jessie Buckley 
IMDb Rating: 7.2/10
The Courier is a film based upon actual events. A British businessman who was unwillingly recruited by the British and American Secret services, the sole purpose is to make a coalition with the soviet officer to avoid the nuclear confrontation. Both men try to figure out a situation to neutralize the Missile crisis in Cuba. Besides that, there are several eye-catching and thrilling moments in this masterpiece.
---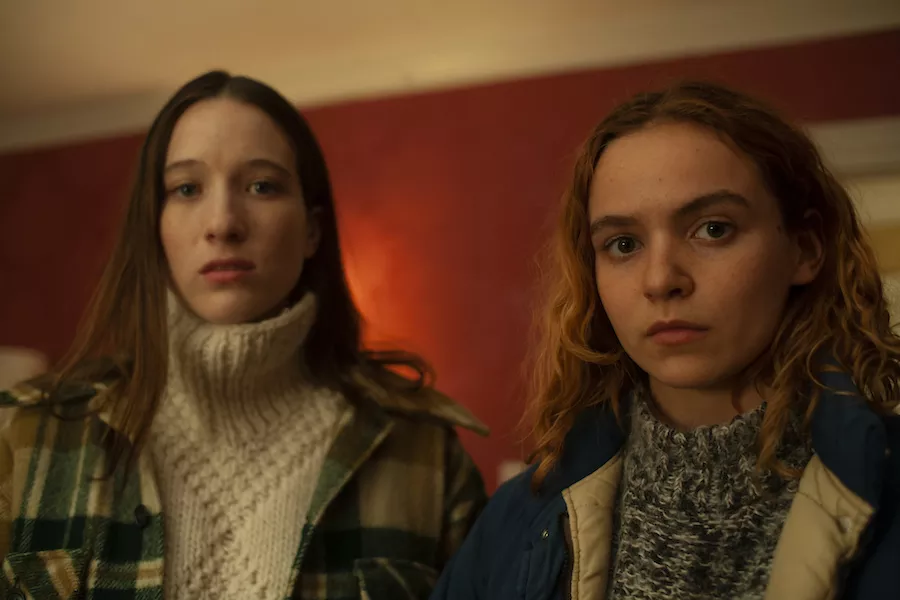 Director: Bridget Savage Cole, Danielle Kurdy
Writers: Bridget Savage Cole, Danielle Kurdy
Cast: David Coffin, David Pridemore, Adam Wolf Mayerson 
IMDb Rating: 6.4/10
Two girls find themselves in trouble after one of them kills a man. Tired of getting assaulted, she loses patience and kills him. Afterward, both try to hide the tedious deed. Police start the investigation in a few days, so they eventually have less time to figure out what they will do. Besides the thrilling part, the movie is just fun to watch.
---
Director: Dario Argento
Writers: Bernardino Zapponi, Dario Argento
Cast: David hemmings, Daria Nicolodi, Gabriele Lavia 
IMDb Rating: 7.6/10
Macha Meril, a psychiatrist, gets barbarically murdered. A singer called David hemmings finds the body and ventures to solve the mystery behind the murder. Gianna Brezzi, a journalist, also joins him in the cause. The team of the two considers the dire need to unfold the case the earliest they can not to become the next victims of the killer. 
---
Director: Scott Z. Burns
Writers: Scott Z. Burns
Cast: Adam Driver, Annette Bening, Jon Hamm
IMDb Rating: 7.2/10
Daniel Jones, who works for the FBI, investigates the torture carried out on the suspected terrorists and finds out this massive difference of techniques they used after the drastic incident of 9/11. The purpose of his mission is to figure out accountability and its need. The film displays on-screen that the US detention and interrogation structure is insufficient and highly brutal.
---
Finding a good thriller movie is quite a hectic task if you are a newbie. However, if you find a good film, you will literally enjoy every second of it. After doing in-depth research for long hours, we came up with these options. The pictures we preferred are the best thriller movies on Amazon Prime.
There are several plots in a single film; sometimes, the movies are about love, betrayal, horror, and crime. In addition, each film's plot is entirely different so that you will get new vibes every time.