Peacock is a catch!
One of the unique things that I bet charmed most of the Peacock subscribers is the free, ad-supported tier offered to most of its contents. This makes it one of the best affordable streaming services.
It is equal to the match and seems to be on toes with some streaming giants such as Netflix, Hulu, Disney+, among others. And while Peacock is still budding, it features some of the best Peacock originals like A Friend of the Family and Vampire Academy in UK.
It's hectic to haul out all the old and new big-name shows; that's why we have sampled some of the best shows on Peacock TV worth your time and money.
Let's find out.
What are the Best Shows on Peacock TV to Watch in UK?
Here are some of the best shows on Peacock TV in UK:
Director: David Schulner
Writer: David Schulner
Cast: Freema Agyeman, Ryan Eggold, Janet Montgomery
IMDb Rating: 8.1/10
The show offers a meaningful TV drama focusing on the conspiracy and fear that everyone has when a hospital is understaffed, costs seem to skyrocket. All of which portray the bad side of any healthcare facility. Max Goodwin, the new medical director, is determined to set up a new way of medical care for his patients, which leaves the staff and the doctors in awe. However, they opt to wait for the outcome.
Max Goodwin swears he will not stop until the old hospital gets back on its feet. The fact that Goodwin has cancer steers up his role. Despite the shows' critical consent that seems to be supercilious, one can relate this to what happens in real-life medicine.
---
Directors: Don Roy King, Dave Wilson, Beth McCarthy-Miller, Paul Miller
Writers: Anne Beatts, Lorne Michaels, Chevy Chase
Cast: Dan Aykroyd, Chevy Chase John Belushi
IMDb Rating: 8.0/10
To those who love masquerades and topical lampoons, SNL is a good shot. You can stream all the SNL shows on Peacock. It's a real trip down the memory lane, especially for anyone who has encountered Mike Myers, Gilda Radner, and Eddie previously. Peacock service represents a whole bunch of all the 47 episodes with the SNL players who have rolled off the popular comedy. If comedy is your go-to genre, you might also want to check out the Best Comedy Movies on Netflix.
---
Director: Peter Baldwin
Writers: Alan Simpson, Norman Lear, Ray Galton
Cast: Redd Foxx, Demond Wilson
IMDb Rating: 7.9/10
Although Redd Foxx stepped out of season due to compensation disputes but claimed this to be a health issue, he hit back after the matter was resolved. Unfortunately, NBC canceled the show after its 4th episode. Notwithstanding the drastic drop in show rating in its final season, the show remained popular. But the rating hit rapidly in its 6th season, which made it get the 2nd position during its 1974-75 seasons.
The comedy brings out the life of a junk dealer and his depressed son. Sanford & Son and Lowndes County and the Road to Black Power are one of thebest shows to watch on Peacock for those interested in what transpires in the black ghetto life.
---
Director: Jorma Taccone, John Solomon
Writers: Jorma Taccone, Will Forte, John Solomon, Fletcher Le
Cast: Will Forte, Ryan Phillippe, Kristen Wiig
IMDb Rating: 7.2/10
MacGruber is based on a recurring SNL sketch bearing the same name. MacGruber is finally released from his ten years prison term and is on a mission to track down (Brigadier Commander) a mysterious villain from his past.
When NBC Universal announced the release of the Peacock streaming service, MacGruber became the talk of the town on January 16, 2020. With the release of the eight episodes of its first season on December 16, 2021, Peacock the show has gained favorable reviews. Indeed, it is a fantastic way to start, without the exception of the nay-sayers. The best thing is you can stream these shows and watch Peacock TV as well, all you need is a good VPN.
---
Director: Mathias Herndl
Writers: Dan Dworkin, Jay Beattie, Lauren Conn
Cast: Valorie Curry, Ashley Zukerman, Eddie Izzard
IMDb Rating: 6.6/10
The show is a TV series based on Dab Brown's 2009 novel. Anyone who has come across Dan Brown's books can attest to its suspense. The acting is great; their move is great compared to The Da Vinci Code and Inferno. Langdon fans can enjoy his representation by Ashley Zukerman.
With the show's release on Peacock on September 16, 2021, the Rotten Tomatoes rating seems to farewell, with some good critics arguing about the odd pace claiming the story is rushed and flat writing. The mixed reactions show that The Lost Symbol will be one of the best shows on Peacock that mystery-thriller fans should consider for suspense and excitement. If you are a suspense thriller fan, check out this amazing collection of the Best Suspense Movies with thrilling plots.
---
Directors: Jim Mortensen,Yaron Farkash
Writers: Teresa Kale, John D'Arco, Nathan Knechtel
Cast: Sean T. Krishnan, Amanda Leighton, David Fynn
IMDb Rating: 7.3/10
The Trolls was meant to be distributed exclusively on Peacock and Hulu. Based upon Trolls World Tour movies, the show has enticing characters and catchy tunes that keep the kids engaged. The friendly Poppy wants to befriend all. In contrast, others such as Val Thundershock, Jones, and Dante Crescendo will have to learn to live together by putting away their differences.
The Trolls is all about folly, an excellent tickle to the small ones, making it one of the best shows on Peacock right now for the targeted audience. Its universe seems expanded with the new tribes who offer their own share of humor to the targeted audience. A fan of animated movies? Check out the Best Pixar movies.
---
Director: John Scott
Writers: Vincent Ingrao, Daniel Pearle, Darío Madrona
Cast: Chibuikem Uche, Annalisa Cochrane, Marianly Tejada
IMDb Rating: 6.7/10
The show is about five high school fellows who go to detention, but one succumbs to death due to mysterious circumstances. An investigation starts, which makes the remaining 4 fellow's relationships grow tighter. Peacock streaming service was given the first chance to pilot the release of this show even before its release for service. The show received a series order from Peacock on August 12, 2020. With its release on October 2, 2021, it generated favorable reviews from critics.
On January 14, 2022, the streaming service had the series renewed for a 2nd season, where Madrona became the showrunner. It's an excellent deal for stereotypes and a good portrayal of young adults' life in high schools.
---
Director: T.J. Scott
Writers: Vincent Shiao, Malcolm MacRury
Cast: Christopher Plummer, Kris Holden-Ried, Archie Panjabi
IMDb Rating: 7.2/10
A suspense drama features an investigation of a British passenger plane that disappeared over the Atlantic Ocean. Kendra Malley is called upon to start up the investigations. She rolls up her sleeves to search for survivors amidst terrorism, suspect, and pilot suicide. Departure is one of the best shows on Peacock with a lot of suspense. The actions and twists are a great way to prick curiosity and how time runs short when in a fix.
If you want to know the Peacock TV subscription price, you can read our another guide.
---
Directors: Jack Bender, John David Coles
Writers: David E. Kelley, Stephen King, Sophie Owens-Bender
Cast: Kelly Lynch, Harry Treadaway, Brendan Gleeson
IMDb Rating: 7.7/10
Even after mixed reactions on whether the show was officially discontinuation in May 2020, it flopped its wings, and Peacock picked it up in Sep 2020.
Mr. Mercedes is one of the best shows on Peacock portraying the lives of psychopathic killers. The story is based on the Bill Hodges novel; it's great craftsmanship, with David E. Kelly getting hallmarks on the credibility of the characters. The show features Brendan Gleeson, unable to let go of an unsolved massacre of 16 lives. This bred up a cat and mouse game destined for harsh consequences. Moreover, if you are in search of some amazing psychological thrillers, here's a list of the best Psychological Thriller movies.
---
Directors: Taylor Sheridan, Stephen Kay
Writers: Taylor Sheridan, John Linson
Cast: Kelly Reilly, Luke Grimes, Kevin Costner
IMDb Rating: 8.6/10
Yellowstone brings out the life in a contiguous cattle ranch that is constantly under attack by those who border it America's first National park and an Indian reservation). The political issues involved show how violence breeds influence and power in society. The Peacock streaming service took up the first two seasons in July 2020, followed by the 3rd and 4th seasons premiered on November 7, 2021. Yellowstone fans can wait for the 5th season in the fall of 2022.
There is a sure bet that Yellowstone will stay on the top on Peacock shows as its 4th season premiered broke records with 8.38 million viewers on live. It emerged as the best cable watched episode since 2018. Audiences can't get enough of the conflict between the borders of the cattle ranch among the land developers.
---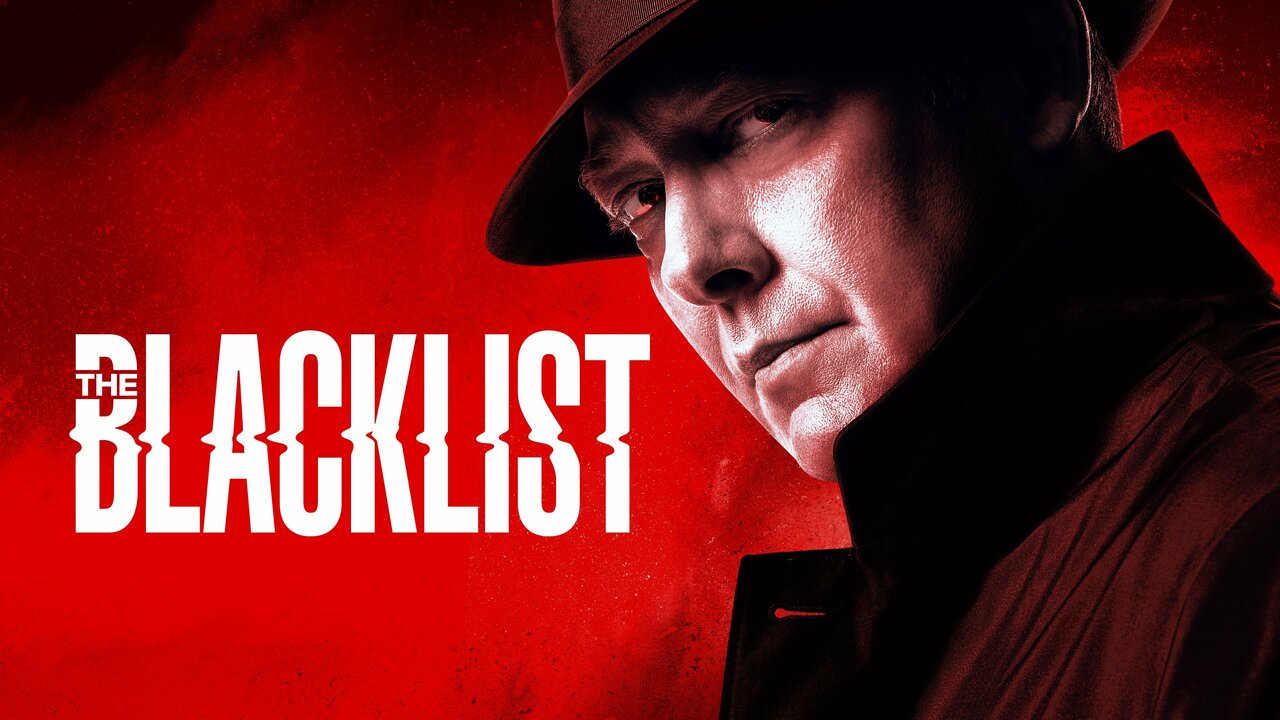 Directors: Michael W. Watkins, Andrew McCarthy
Writers: Jon Bokenkamp, Taylor Martin, Kelli Johnson
Cast: Diego Klattenhoff, Megan Boone, James Spader
IMDb Rating: 8.0/10
Having your name on the FBI website as a top wanted fugitive is one of the nerve-wracking ordeals for even the toughest renegades on earth. Red Reddington is on top of the "10 most wanted list" in the U.S. But he seems to be one weird guy who twists everyone at the drop of a hat.
The criminal voluntarily surrenders himself to the FBI after the sweaty search. In an appeal to evade prosecution, he promises to give out a list of the top ten wanted fugitives and their operations. But is picky on who to work with, Elizabeth Keen, a rookie FBI agent. The Blacklist is one of the best shows to watch on Peacock.
Check out these: Best Movies on Peacock
---
Director: Fred Berner
Writers: Ilene Chaiken, Matt Olmstead, Dick Wolf
Cast: Tamara Taylor, Danielle Moné Truitt, Christopher Meloni
IMDb Rating: 7.6/10
The devastating loss has made Meloni organize a crime. But to win, he must adapt to the current criminal justice system that has evolved while he was away. Throughout the show, fans will enjoy Elliot's new life while embracing his new task force.
The show has been a great hit after the release of the 13th episode on March 31, 2020. It's one of the best shows on Peacock right now. Fans can watch out for each episode released on Peacock a week after being offered at the free tier on NBC. Here's a list of 35 Best Crime Documentaries on Netflix with great plots for all the fans who love the crime genre.
---
Director: Kevin Burns
Writers: Clinton Edmondson, Kevin Burns, Joe Lessard
Cast: Marty Lagina, Dave Blankenship, Robert Clotworthy
IMDb Rating: 7.0/10
The Curse of Oak Island is one of the best shows on Peacock that's damn addictive. The two brothers, Rick and Marty, have combined efforts in search of historical artifacts or treasures that are believed to be on Oak Island. The quest for the treasures was hiked up after the brothers read the Reader's Digest magazine featuring the Restall family to explore the Money Pit.
The show enlightens on Oak Island's history and what happens to those in search of hidden treasures; fortune, mishaps, and death. No fan can deny that inner connection when the Oak Island searches for the family, which depicts how people in different generations can vest in a hidden treasure.
For further details, you can read our guidelines for getting Peacock Free Trial in 2022.
---
Director: Oz Rodriguez
Writers: Charlie McCrackin, Mike O'Brien
Cast: Mary Sohn, Lyric Lewis, Glenn Howerton
IMDb Rating: 7.4/10
A.P. Bio' show focuses on the daily lives of Whitlock High School students and the faculty. The fans connect with Jack Griffin, who is sacked from Harvard. He later returns to his hometown and becomes an advanced placement biology teacher. Bearing the position of a teacher seems to be a thorn in the flesh. He makes it clear to his students that he is on a mission to take revenge on Miles, who took up his position as a professor.
Its 2 seasons were aired on NBC prior to their cancellation, but the subsequent shows are exclusively on Peacock. With 88% on Rotten Tomatoes, it's a clear indication of audiences' immense love for the TV show.
---
Director: Ken Olin
Writer: Dan Fogelman
Cast: Mandy Moore, Sterling K. Brown, Milo Ventimiglia
IMDb Rating: 8.6/10
The show is about the life of two families and their kids, set in different time frames. Rebecca's Pearson's pregnancy was one of its kind, with loads of problems more than a normal pregnancy. The birth date coincided with Jack, her husband's 36th birthday. The set of unique triplets and what their parents go through is one best way to show a heartwarming and emotional family.
The show follows the parents' life at the start of their marriage and later at a different stage when bringing up their triplets. This is the US is one of the best shows on Peacock with an educative lesson about stuffing life with our plans.
---
Director: So Yong Kim
Writer: Patrick Macmanus
Cast: Grace Gummer, Joshua Jackson, Christian Slater
IMDb Rating: 7.7/10
The American crime show features an ill-famed neurosurgeon Christopher Duntsch in the Texas medical community. He mutilates his patients kills two and leaves others with disabling injuries. But his fellow surgeons are set out to stop him from the medical malpractice. They are determined to get his medical license written off. Dr. Death is one of the best horror shows on Peacock for any fan who loves true -crime genre. For more true-crime content, check out these Best Crime Thriller movies.
---
Director: Sydney Freeland
Writers: Michael Schur, Sierra Teller Ornelas, Ed Helms
Cast: Ed Helms, Jana Schmieding,Michael Greyeyes
IMDb Rating: 6.5/10
The series had its first release on April 22, 2021, on Peacock. The first episodes generated positive reviews with a 94% rating on Rotten Tomatoes. The show features a small town that is overturned after the relationship of two friends (Nathan and Reagan) gets on rocks. Within the first few episodes, it's easy to catch a glimpse of the sociocultural issues in the comedy.
---
Director: Joe Regalbuto
Writers: Robert Borden, Bruce Helford, George Lopez
Cast: Luis Armand Garcia, Constance Marie, George Lopez
IMDb Rating: 6.7/10
The show revolves around George Lopez, a comedian, and a manufacturing plant manager. He is determined to deal not only with his family mishaps but others who have hovered around him at work. The show is all about hard work, perseverance, and how far one can go in real life.
---
Directors: Victor Nelli Jr.,Matt Sohn
Writers: Justin Spitzer ,John Kazlauskas
Cast: Lauren Ash, Nico Santos, America Ferreram
IMDb Rating: 7.8/10
Enjoy the lives of employees who work at the "Cloud 9" store that sells liquor guns and has a pharmacy. To control any happenings in individual stores, the store controls all locks and lights from the corporate office. The series directed by Ruben Fleischer was one of the NBC picks in Jan 2015. And on February 28, 2021, NBC premiered the final season and aired it on March 25, 2021.
---
Director: Ben Chanan
Writer: Ben Chanan
Cast: Callum Turner, Ben Miles, Holliday Grainger
IMDb Rating: 7.8/10
A young detective (Rachel Carey) unveils a load of conspiracy after a British soldier (Shaun) gets charged with a CCTV captured crime. Despite the clear indication on the camera, he still claims he did commit the crime. But Rachel wonders whether truth can prevail in such times. Based on the critics' review, the show has an approved rating of 92%, which significantly shows that it's up to its game.
Are you tired with streaming it ? Don't worry you can cancel Peacock TV subscription at any time.
---
What Else Can you Watch you on Peacock TV in UK?
[/customlinker]
---
Wrapping Up
With the current rate of Peacock subscribers, it seems Peacock has become a must-stream TV. We made it easy for you with the best shows on Peacock, so you can quickly fill up your show schedule with premium dramas, like Prince Andrew: Banished documentary, sitcoms, and large collection of iconic & critically-acclaimed horror and thriller movies like Halloween Ends in UK.
Try Peacock Premium today. If you want to unlock the full catalog, you need to sign up depending on your preferences (Peacock Premium $5 or Peacock Premium Plus $10 monthly).