'Adventure' is one of the most acknowledged and enjoyed genres when it comes to movies and films. Online streamers usually appreciate the action-filled, energetic experience they get while watching the best adventure movies on Netflix.
Most of the time, Adventure movies revolve around a plot regarding exploration. You may expect the stars of the film to get out of their comfort zone to fulfill a mission or rescue a loved one, sometimes even just due to the sake of their knowledge and fulfillment of their quest.
If you are looking for a good Adventure movie to enjoy, do not get yourself in the tiring procedure of searching it online. We have compiled a list of the 50 best adventure movies on Netflix with all the details you would possibly need to add to your watch list.
---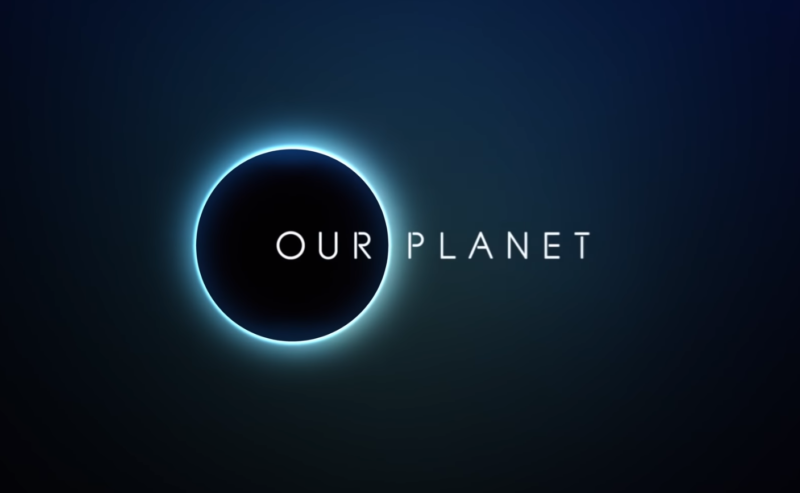 Director: David Attenborough, Keith Scholey, Sophie Lanfear, Alastair Fothergill, Jonathan Clay
Cast: David Attenborough
IMDb Rating: 9.3/10
As narrated by David Attenborough, this series explores the distinctive characteristics of Earth's most precious habitats and the unexpected ways animals survive within them.
Filmed over four years across fifty-four countries and featuring 130 species, Our Planet showcases the beauty and fragility of our natural world. This series will surely take you on an unprecedented journey that will add to your knowledge about the world you thrive in.
---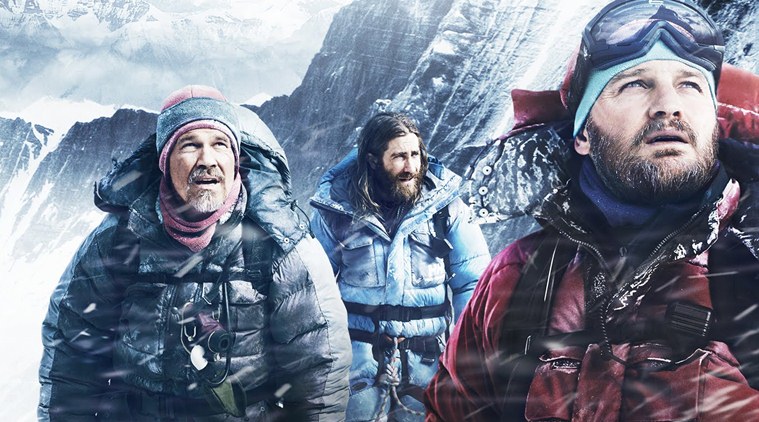 Directors: Baltasar Kormakur
Writers: Simon Beaufoy, William Nicholson
Cast: Thomas M. Wright, Ang Phula Sherpa, Jason Clarke, Tom Goodman-Hill, Martin Hender, Pemba Sherpa
IMDb Rating: 7.1/10
One of the most harrowing true stories in modern American history, "Everest" dramatizes the heroic efforts of several climbers battling severe exhaustion and weather while facing nearly impossible odds. The film revolves around Rob Hall leading a guide team on an expedition to conquer Mount Everest.
When disaster strikes and almost everyone stands stranded in freezing conditions, it's up to Hall to rescue the group and try to ensure the death toll doesn't reach double figures.
---
Director: Nick Rosen, Josh Lowell, Peter Mortimer
Writers: Nick Rosen, Peter Mortimer
Cast: Yvon Chouinard, Alex Honnold, Peter Sarsgaard, Royal Robbin, Lynn Hill, Dean Potter
IMDb Rating: 8.1/10
It's impossible to deny the truth: Yosemite is the birthplace of American rock climbing. However, its history extends beyond just black and white photos from Camp 4.
Valley Uprising traces rock climbing's evolution from humble origins to an extreme sport. From the epic first ascent of El Capitan, this film is a riveting documentary that explores the early leaders and rebels who shaped climbing into what it is today.
---
Director: Jake Kasdan
Writers: Jeff Pinkner, Scott Rosenberg, Jake Kasdan
Cast: Jack Black, Kevin Hart, Dwane Johnson, Karen Gillan, Nick Jonas, Awkwafina
IMDb Rating: 6.7/10
'Jumanji: The Next Level' begins with the gang back into their everyday lives, without a single clue that they will soon reunite in a more challenging Jumanji game.
This brand new level will let them experience the rage of the hot and arid deserts to the coolness of the freezing, snowy mountains.
When streaming Jumanji: The Next Level on Netflix, you can expect to witness the adventurous escape of the group after they save one of their own. The only rod they hang on is Friendship and Unity.  So what are waiting for? Start streaming this one of the amazing adventure movies on Netflix right now!
---
Director: Sean Penn
Writers: Jon Krakauer, Sean Penn
Cast: Vince Vaughn, Catherine Keener, Emile Hirsch, Marcia Gay Jarden, Jena Malone, William Hurt
IMDb Rating: 8.1/10
This movie tells the true-life story of top Emory University student Christopher McCandless, who suddenly gives away all his possessions. He hitchhikes to Alaska and climbs alone into the wilderness north of Mt. McKinley.
A moose hunter finds his decomposed body four months later. The story is told in flashbacks using his personal journals and home movies. Try not to cry while watching!
---
Director: Chris Burkard
Writers: Ben Weiland, Chris Burkard
Cast: Sam Hammer, Steve Hawk, Chris Bukard
IMDb Rating: 7.1 /10
Warnings of a massive storm and a lack of preparation do not prevent a group of six surfers from venturing out onto the icy waters of Iceland, just as the sun is setting for the polar night.
With winter looming and darkness descending on the arctic circle, the team beelines it for the famed Iceland ice storms and massive waves that have become the stuff of legend.
---
Director: Stephen Gaghan
Writers: Dan Gregor, Doug Mand, Stephen Gaghan
Cast: Antonio Banderas, Michael Sheen, Robert Downey Jr., Jessie Buckley, Harry Collet, Jim Broadbent
IMDb Rating:5.6/10
Dolittle is one of the best Adventure movies on Netflix, which is loaded with adventure and fun!
Legendary explorer Dr John Dolittle lives in a secluded manor in the English countryside with his animal friends. When young Queen Victoria becomes ill, Dr. Dolittle and his strange and furry group of friends set out on a legendary adventure to a fictitious island to find the cure.
---
Director: Sung-hee Jo
Writers:  Sung-hee Jo
Cast: Kim Tae-ri, Jin Seon-kyu, Song Joong-ki, Hae-Jin Yoo, Ye-Rin Park, Richard Armitage
IMDb Rating: 6.6/10
In the year 2092, a crew of space junk collectors find a humanoid robot that, in an astounding discovery, is known to be a weapon of mass destruction. The war between Earth and Mars continues as these space sweepers discover a new threat facing humanity.
Space Sweeper weaves a fantastic tale of survival through space and time as the crew members travel to Earth's new orbit for a mysterious battle and epic adventure.
---
Director: Peter Jackson
Writers: Philippa Boyens, Peter Jackson, Fran Walsh
Cast: Adrien Brody, Naomi Watts, Jack Black, Andy Serkis
IMDb Rating: 7.2/10
King Kong is an original jungle blockbuster that shows a gigantic, monstrous ape on screen. A blonde beauty is made captive by King Kong that has taken her out of the path of danger and into his heart. This action-packed spectacle features groundbreaking stop-motion special effects that will leave you in a state of enthusiasm and shock. A must-watch adventure movie on Netflix!
---
Director: Arthur Rankin Jr., Jules Bass
Writers: Romeo Muller, J.R.R. Tolkien
Cast: Theodore Gottlieb, John Huston, Orson Bean, Richard Boone, Cyril Richard, Hans Conried, Paul Frees, Otto Preminger
IMDb Rating: 6.8/10
Hobbits have never been adventurers or indeed done anything unexpected. But Bilbo Baggins has gotten himself mixed up with Thorin Oakenshield and his group of dwarves.
They're on a mission to take back the dwarves' treasure, guarded by a most unusual and dangerous criminal: the dragon Smaug.Will they be able to defeat this invincible enemy of theirs? Stream The Hobbit on Netflix now to find the answers!
---
Director: McG
Writers: Zack Stentz
Cast: Miya Cech, Benjamin Flores Jr., Alessio Scalzotto, Jack Gore, Andrew Bachelor, Scott MacArthur, Dean Jagger, Annabeth Gish
IMDb Rating: 5.2/10
'Rim Of The World' displays the story of four kids who are sent to a camp but are highlighted clearly as misfits there. However, when they learn about an alien invasion, they join forces to save the world.
The group has to overcome their fears and stick together against the aliens to keep their loved ones from being harmed.
---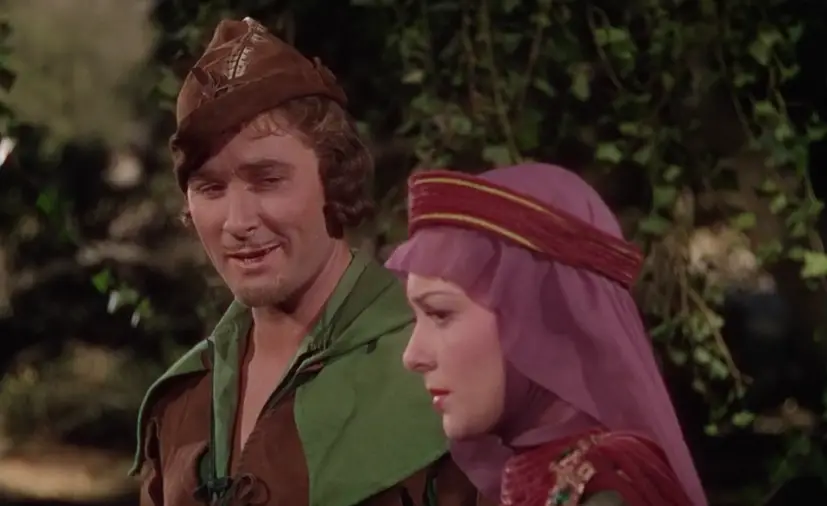 Director: William Keighley, Michael Curtiz
Writers: Seton I. Miller, Rowland Leigh, Norman Reily Raine
Cast: Basil Rathbone, Claude Rains, Olivia de Havilland, Errol Flynn, Eugene Pallette, Patric Knowles
IMDb Rating: 7.9/10
Robin of Locksley, known as Robin Hood, along with the help of Little John, Friar Tuck, and Will Scarlet, lead what is left of the Saxon army to take on the Normans and clear their country from the unjust oppressors.
Packed with breathtaking thrills, unforgettable characters, and Academy Award-winning songs that will live on forever, The Adventures of Robin Hood is an American treasure and a movie experience you'll never forget.
---
Director: Matt Reeves
Writers: Rick Jaffa, Matt Reeves, Mark Bomback
Cast: Steve Zahn, Karin Konoval, Woody Harrelson, Andy Serkis, Amiah Miller, Ty Olsson, Terry Notary
IMDb Rating: 7.4/10
Caesar and his apes have settled in the remote, mountainous woods in northern California, where they live a peaceful existence.
However, that peace is shattered when an army of humans led by a ruthless Colonel seeks to destroy them. After suffering unimaginable losses, Caesar gathers his loyalists for a showdown that will determine the fate of Caesar's tribe.
---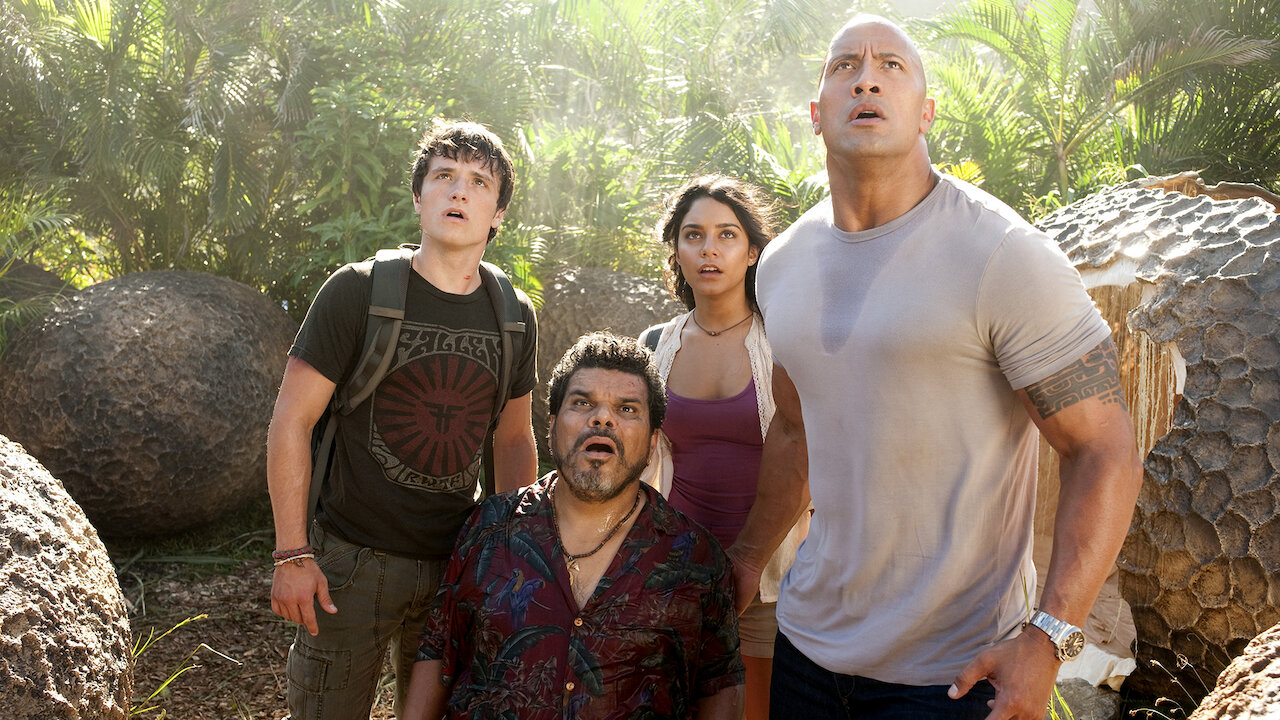 Director: Brad Peyton
Writers: Mark Gunn, Richard Outten, Brian Gunn
Cast: Luis Guzman, Dwayne Johnson, Josh Hutcherson, Michael Caine, Vannessa Hudgens, Anna Colwell, Stephen Caudill
IMDb Rating: 5.8/10
Sean Anderson's new stepfather has discovered a clue to the mysterious origins of a secret island. He recruits young Sean for an expedition to find his grandfather, who disappeared years ago looking for the same island.
Together with three others, Sean follows clues in his grandpa's diary, ultimately finding the lost world of his ancestors — the legendary island of Atlantis.
---
Director: Jon Watts
Writers: John Francis Daley, Jon Watts, Jonathan Goldstein
Cast: Robbery Downey, Michael Keaton, Tom Holland, Marisa Tomei, Gwyneth Paltrow, Zendaya, Donald Glover
IMDb Rating: 7.4/10
Spider-Man's adventures continue in this Action-packed thriller! Peter Parker tries to manage his life as an ordinary high school student in Queens with his superhero alter-ego, Spider-Man, and must confront a new menace prowling the skies of New York City. He begins his new adventure against the Vulture with Iron Man as his mentor.
Spider-Man: Homecoming is one of the best films on Netflix UK!
---
Director: David Yates
Writers: J.K. Rowling, Steve Kloves
Cast: Daniel Radcliffe, Rupert Grint, Emma Watson, Michael Gambon, Alan Rickman, Ralph Fiennes, Evanna Lynch
IMDb Rating: 8.1/10
Everything has led to this moment in the final chapter of the Harry Potter film franchise. The Battle of Hogwarts rages on, and friends, family, and cherished teachers are lost as Voldemort's army of Death Eaters wreak havoc on the castle. Harry and his friends face their greatest challenge, but they all will walk away alive if they stand together.
Do watch all Harry Potter Movies in order just to get a hang of the sprawling stories going on in the series!
---
Director: David F. Sandberg
Writer: Darren Lemke, Bill Parker, Henry Gayden
Cast: Asher Angel, Mark Strong, Zachary Levi, Jack Dylan Grazer, Djimon Hounsou, Faithe Herman, Adam Brody
IMDb Rating: 7.0/10
SHAZAM! is an exciting, funny, and heartfelt movie that reminds us why we love superheroes. Billy Batson is a foster teen who has had it rough: he's been in many foster homes because he refuses to stay put.
However, as they say, we all have a superhero inside of us – it just takes a little magic to bring it out. In Billy Batson's case, by shouting out SHAZAM! – he can turn into the adult superhero Shazam.
---
Director: Jon Favreau
Writers: Rudyard Kipling, Justin Marks
Cast: Ben Kingsley, Idris Elba, Bill Murray, Neel Sethi, Lupita Nyong'o, Giancarlo Esposito
IMDb Rating: 7.4/10
The man-cub Mowgli flees the jungle after a threat from the tiger Shere Khan. Guided by Bagheera, the panther and the bear Baloo, Mowgli embarks on a journey of self-discovery, though he also meets creatures who don't have his best interests at heart.
---
Director: Bruce Brown
Writers: Bruce Brown
Cast: Michael Hynson, Lord James Blears, Robert August, Bruce Brown, Lance Carson, Terence Bullen
IMDb Rating: 7.7/10
With long hair and hippie vibes, two surfers hit the road searching for the perfect wave. On their way, they find a few local characters, including a young Robert August and a huge man called Moose. This film is a tribute to the timeless style of surf culture.
---
Director: Scott Gaffney, Murray Wais, Rob Bruce
Writers: Scott Gaffney, Murray Wais, Rob Bruce
Cast: Andrea Barkhall, Mark Broderick, Ingrid Backstrom, Rob Bruce, Miles Daisher, Bob Burnquist, Espen Fadnes
IMDb Rating: 8.3/10
McConkey inspired countless lives through his talent and ability to use his trademark irreverent humor. His legacy of inspiration continues to live on in all athletes pushing the boundaries of their sport. This film tells the story of one athlete's remarkable life and celebrates the inspiration and passion he brought to others.
---
Director: Peter Mortimer, Josh Lowell
Cast: Tommy Caldwell, John Branch, Kevin Jorgeson
IMDb Rating: 8.1/10
'THE DAWN WALL' follows Kevin Jorgeson and Tommy Caldwell's epic bid to free climb Yosemite National Park's most formidable rock face with nothing but their bare hands and tenacity. Stream the movie on Netflix now to witness their adventures and how they overcome the technicalities of the climb.
---

Director: Joe Penna
Writers: Ryan Morrison, Joe Penna
Cast: Tintrinai Thikhasuk, Maria Thelma, Mads Mikkelsen
IMDb Rating: 6.8/10
'Arctic' is a survival thriller that follows a man stranded in the Arctic, caught up in a tragic plane crash. Now, Lewis must decide whether to remain in his makeshift camp alive and warm or embark on a possibly fatal trek through the unknown with just his terrifying companion Fox for company.
---
Director: Jean-Marc Vallee
Writers: Cheryl Strayed, Nick Hornby
Cast: Michiel Huisman, Gaby Hoffman, Laura Den, Reese Witherspoon, Keene McRae, W. Earl Brown, Thomas Sadoski
IMDb Rating: 7.1/10
As a means of forgetting about her grief, twenty-two-year-old Cheryl Strayed makes the almost unthinkable decision: to climb more than one thousand miles of the Pacific Crest Trail from the Mojave Desert through California and Oregon to Washington State—and to do it alone. Witness her motivating and adventurous journey on Netflix now.
---
Director: Harry Bradbeer
Writers: Jack Thorne, Arthur Conan Dotly, Nancy Springer
Cast: Henry Cavill, Sam Claflin, Millie Bobby Brown, Helena Bonham, Louis Partridge, Adeel Akhtar, Burn Gorman, Susan Wokoma
IMDb Rating: 6.6/10
When her mother suddenly vanishes on her 16th birthday, Enola sets off to find her, becoming a super-solve in her own right, outwitting Sherlock and help comes from an unexpected quarter.
While battling villains and uncovering a dangerous conspiracy around a mysterious young Lord, Enola becomes determined to pursue her path in life and prove her worth as a detective.
---
Director: Patty Jenkins
Writers: Zack Snyder, Jason Fuchs, Allan Heinberg
Cast: Chris Pine, Gal Gadot, Robin Wright, Lucy Davis, Danny Huston, David Thewlis, Connie Nielsen
IMDb Rating: 7.4/10
Praised by critics and audiences worldwide, this stunning and empowering live-action adventure celebrates the legendary woman who embodies courage, strength and truth.
The Amazon princess, Diana, learns about the conflict of the outside world when a plane crashes on her island. Convinced that she could stop this rage, she leaves her home. In the war, she discovers her full powers, and her true destiny, while fighting alongside men.
---
Director: Christopher Nolan
Writers: Christopher Nolan, Jonathan Nolan, David S. Goyer
Cast: Aaron Eckhart, Heath Ledger, Michael Craine, Christian Bale, Monique Gabriel, Maggie, Gary Oldman
IMDb Rating: 9.0/10
In a jarring prologue, the Joker and his thugs hijack a Gotham City mob convoy and run away with a fortune of about half a million dollars in cash.
Meanwhile, in broad daylight, the daring thief known as Catwoman is plying her trade on the city's rooftops. Batman has to put his physical and mental abilities to the test to save the town's residents. Stream 'The Dark Knight' on Netflix now!
---
Director: J.J. Abrams
Writers: J.J. Abrams, Lawrence Kasdan, Michael Arndt
Cast: John Boyega, Daisy Ridley, Oscar Isaac, Domhnall Gleeson, Harrison Ford, Carrie Fisher, Mark Hamill
IMDb Rating: 7.8/10
The galaxy faces new challenges three decades after the fall of the Galactic Empire. It is the First Order attempt to take over the rule of the universe. Only a ragtag group is expected to save the throne, but will they be able to with all the difficulties they face in their mission?
Do watch Star War Movies in order so that you don't miss anything!
---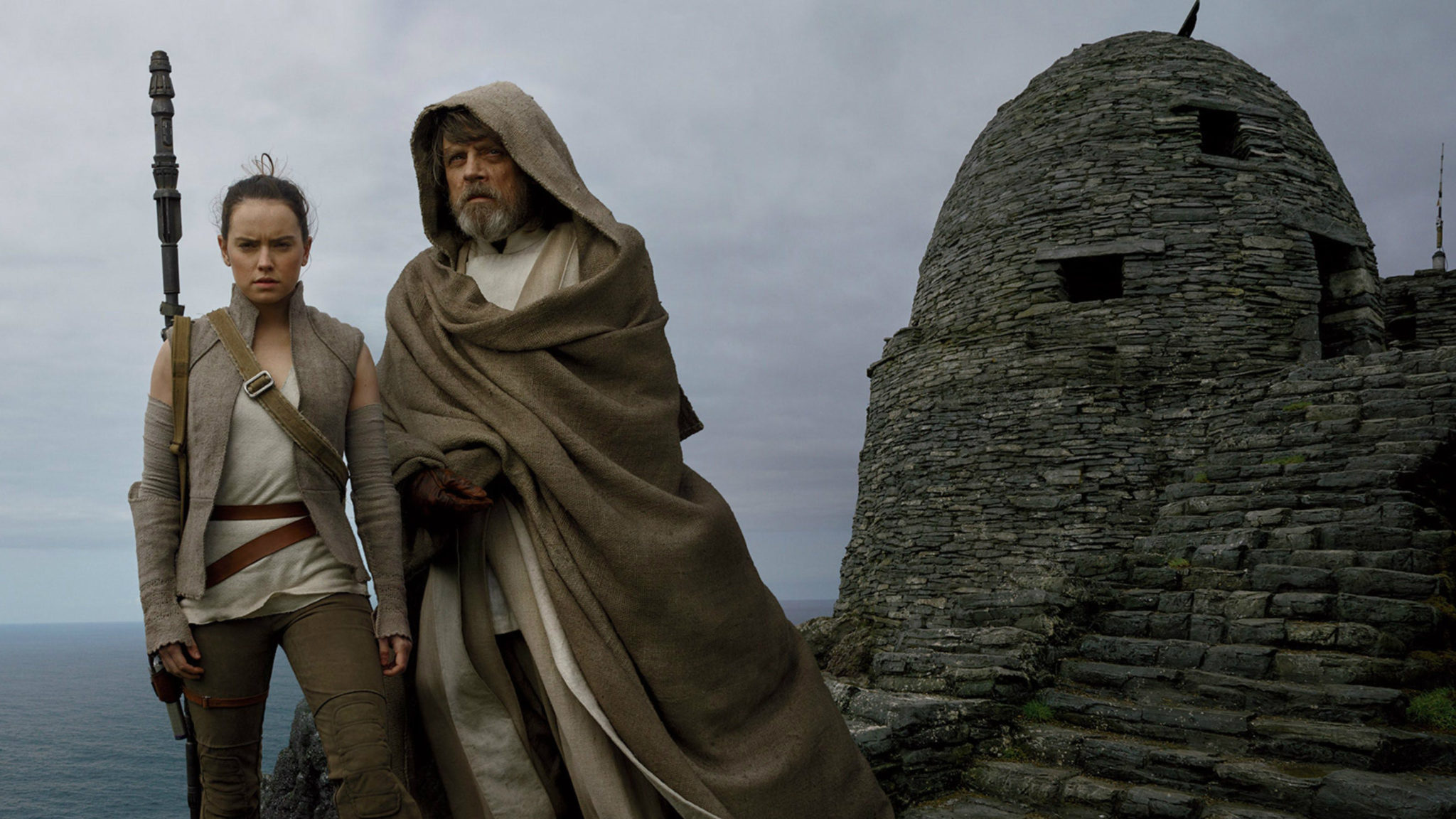 Director: Rian Johnson
Writers: George Lucas, Rian Johnson
Cast: John Boyega, Daisy Ridley, Mark Hamill, Carrie Fisher, Adam Driver, Andy Serkis, Oscar Isaac
IMDb Rating: 6.9/10
'Star Wars: The Last Jedi' is a sequel to the Star War Skywalker series and continues the events of The Force Awakens. It begins with Luke Skywalker's misconception that Kylo Ren killed his students, and he goes into hiding.
However, soon Rey finds noticeable clues about Luke and decides to see him in the galaxy so that he can learn from him the proper use of his powers.
---
Director: Joe Russo, Anthony Russo
Writers: Christopher Markus, Stan Lee, Stephen McFeely
Cast: Chris Evans, Robert Downey Jr., Mark Ruffalo, Chris Hemsworth, Scarlett Johansson, Don Cheadle, Paul Rudd, Jeremy Renner, Chadwick Boseman, Brie Larson, Tom Holland
IMDb Rating: 8.4/10
'Avengers Endgame' concludes Marvel Cinematic Universe's Infinity Saga. The movie follows the remaining Avengers attempting to undo a catastrophe created by Thanos and bring peace to their planet.
If you have been associated with the Avengers journey over the years, this part may give you great excitement along with many moments to shed tears. The movie is a great addition to Marvel movies in order!
---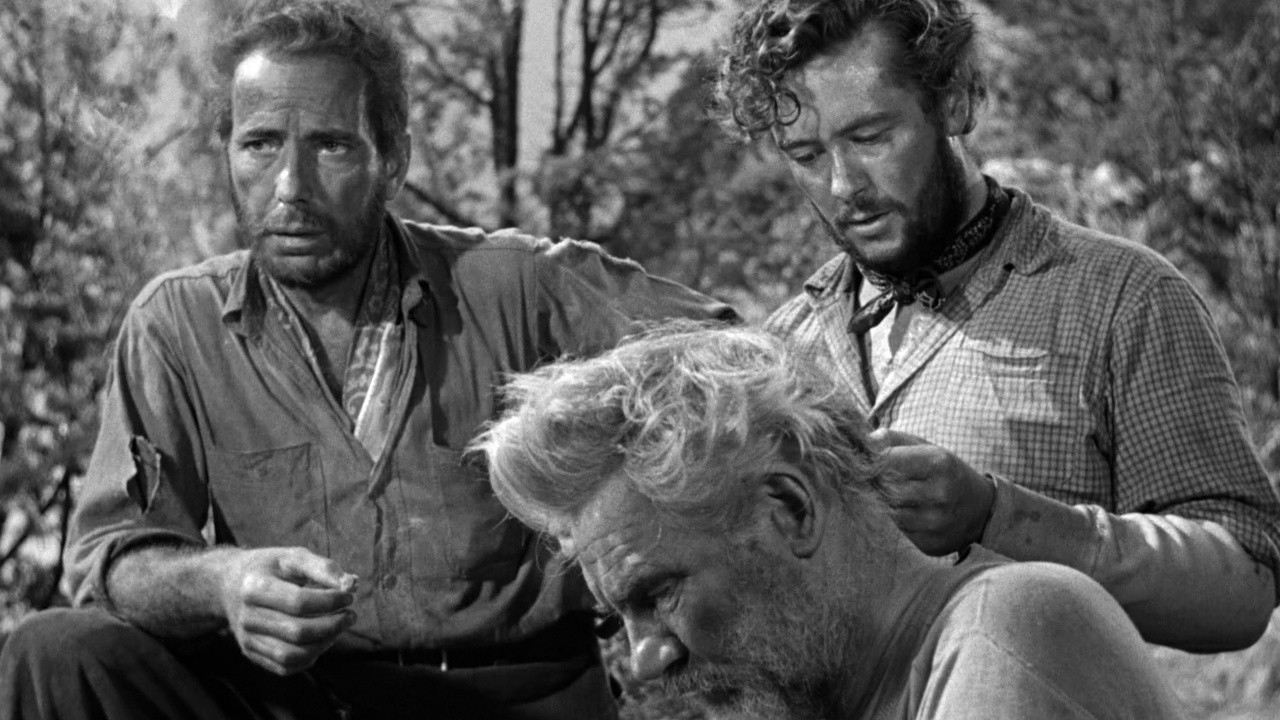 Director: John Huston
Writers: John Huston, B. Traven
Cast: Walter Huston, Tim Holt, Humphrey Bogart, Bruce Bennett, Alfonso Bedoya, Manuel Donde, Barton MacLane
IMDb Rating: 8.2/10
Two American drifters, Fred C. Dobbs and Bob Curtin take jobs as gold prospectors in Mexico. They meet an old-timer, Howard, who tells them of his attempts to find gold but has had little luck.
Together, the men go on a quest for gold that leads to a confrontation with an army of bandits and murder. However, Dobbs' growing greed clouds his mind and causes rifts between himself and the other men.
---
Director: Carlos Lopez Estrada, John Ripa, Don Hall
Writers: Adele Lim, Paul Briggs, Qui Nguyen
Cast: Awkwafina, Kelly Marie Tran, Gemma Chan, Daniel Dae Kim, Jona Xiao, Izaac Wang, Benedict Wong
IMDb Rating: 7.3/10
The movie Raya and the Last Dragon takes us on an exciting, epic journey to the fantasy world of Kumandra, where humans and dragons lived together long ago in harmony.
However, when Dunn monsters threaten the land, Ray, a warrior of the female-dominated Kumandra, must convince her friends to work with her. The team finds a means of protection in a beautiful dragon named Sisu.
If you are a fan of animated movies, you must check out these best Anime movies on Netflix!
---
Director: Ben Foster, Mark Dennis
Writers: Mark Dennis
Cast: Brianne Howey, Reiley McClendon, Cassidy Gifford, Olivia Draguicevich, Sabin Smith, Rich Skidmore, Max Wright
IMDb Rating: 6.3/10
When a few students investigate the disappearance of their professor, they enter the cave he was last seen in and quickly realize they are not alone. When Dylan realizes his friends are trapped, he is forced to decide whether to leave them behind or find out what lurks within the darkness.
'Time Trap' has a lot more to offer than you expect. This action-packed adventure movie will prove that the time invested in watching it was worth it.
---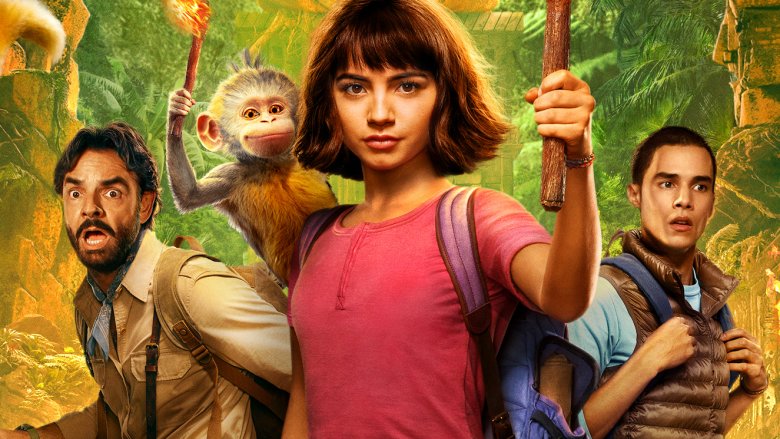 Director: James Bobin
Writers: Matthew Robinson, Tom Wheeler, Nicholas Stoller
Cast: Eugenio Derbez, Michael Pena, Isabela Merced, Eva Longoria, Dee Bradley, Madelyn Miranda, Benicio Del Toro
IMDb Rating: 6.1/10
The movie revolves around the jungle explorer, Dora, who has started High School and is facing a tough time coping. However, soon she sets out on an adventurous yet frightening journey to find the whereabouts of her parents. Another aim is added to her mission: to solve the mystery behind the long-lost city of gold. It is undoubtedly one of the best adventure movies on Netflix.
---
Director: George Miller
Writers: Brendan McCarthy, George Miller, Nick Lathouris
Cast: Nicholas Hoult, Zoe Kravitz, Tom Hardy, Charlize Theron, Josh Helman, Nathan Jones, Rosie Huntington-Whiteley
IMDb Rating: 8.1/10
'Mad Max: Fury Road' revolves around Furiosa, a woman of action, and Mad Max. They both join forces against a tyrannical ruler imposing oppression on the residents. At the same time, Furiosa is on the quest to return to her homeland, which she believes is located across the desert. Stream the movie now to experience the adventure and fun wrapped in this package.
---
Director: Michael Dougherty
Writers: Zach Shields, Michael Dougherty, Max Borenstein
Cast: Millie Bobby Brown, Vera Farmiga, Kyle Chandler, Ken Watanabe, Ziya Zhang, Charles Dance, Sally Hawkins
IMDb Rating: 6.0/10
One of the greatest addition to the Best Adventure movies of Netflix is Godzilla: King of the Monsters.
When Godzilla rises again with his monsters, humankind receives a great shock that leaves them hanging without decisive action. However, when the existence of humans is threatened, a group of people decides to stand against the rising foes. If you enjoy action and adventure combined with an exciting storyline, this movie is for you.
---
Director: Jonathan Frakes
Writers: Sylvia Anderson, Gerry Anderson, PeterHewitt
Cast: Anthony Edwards, Ben Kingsley, Bill Paxton, Brady Corbet, Lou Hirsch, Debora Weston, Soren Fulton
IMDb Rating: 4.3/10
When the evil Hood penetrates International Rescue's security systems, he discovers this reputedly fictional group's identities and base of operations and plans to capture them. With most of the family away on missions, it is up to young Alan Tracy to save his family before the Hood can do away with them once and for all.
---
Director: Neil Burger
Writers: Vanessa Taylor, Evan Daugherty, Veronica Roth
Cast: Theo James, Kate Winslet, Shailene Woodley, Jai Courtney, Ray Stevenson, Ashley Judd, Zoe Kravitz
IMDb Rating: 6.6 /10
Divergent is an image of the dystopian world, where five factions are set up, and people enter their destined group based on their virtues. When Tris Prior takes the faction test, she finds out that she is a Divergent and must hide it from the outside world.
However, when Tris discovers a conspiracy to destroy all Divergents, she has to join hands with a mysterious man named Four and save all like her out there.
---
Director: Martin Campbell
Writers: Alex Kurtzman, Ted Elliot, Robert Orci
Cast: Rufus Sewell, Antonio Banderas, Catherine Zeta, Alberto Reyes, Julio Oscar, Adrian Alonso
IMDb Rating: 6.0/10
Don Alejandro and his wife Elena live in peace, having left their days of fighting as the legendary hero Zorro behind them. But when a new threat appears aimed at California's pending statehood, the couple must again don their masks to battle the corrupt system that threatens to rule their land
---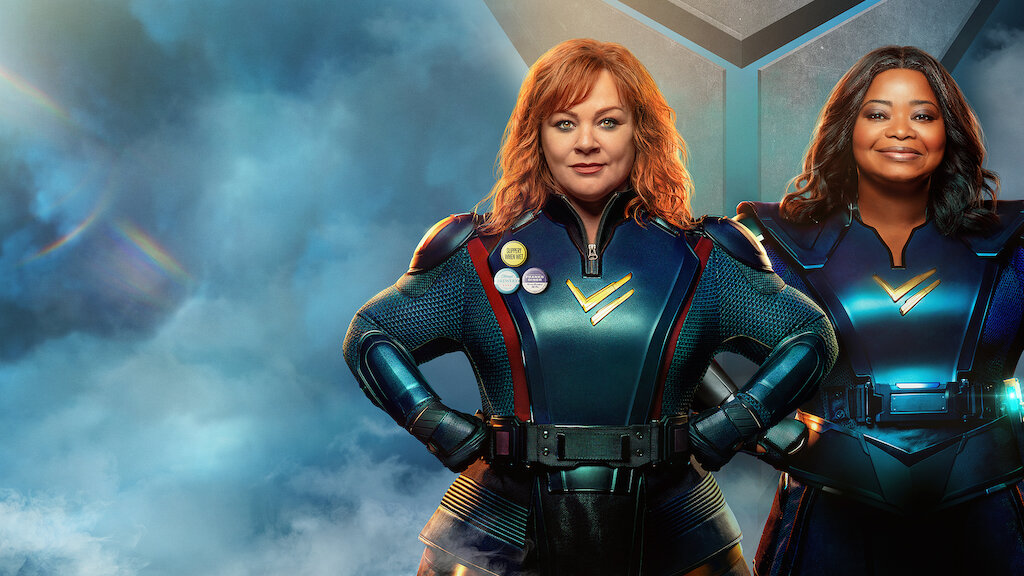 Director: Ben Falcone
Writers: Ben Falcone
Cast: Octavia Spencer, Melissa McCarthy, Jason Bateman, Bobby Cannavale, Melissa Leo, Taylor Mosby, Pom Klementieff
IMDb Rating: 4.4/10
Thunder Forces is an action-packed superhero movie about two best friends who, as adults, reunite after one uses technology to gain superpowers. Their first move to becoming superheroes and protecting their city from evil was reuniting.
Thunder Force is a hilarious story with friendship, action and heart. Good vs evil is undoubtedly at the forefront of this film, and the jokes keep coming at you.
---
Director: Roar Uthaug
Writers: Alastair Siddons, Evan Daygherty, Geneva Robertson-Dworet
Cast: Walton Goggins, Daniel Wu, Alicia Vikander, Dominic West, Derek Jacobi, Tamer Burjaq, Alexandre, Kristin Scott
IMDb Rating: 6.3/10
'Tomb Raider' displays Lara Croft as the main character on screen. She is an independent woman, recognized by her ability to take up challenges.
However, when her father disappears, she pushes beyond her limitations to find him and be the best at her physical and mental form.
---
Director: Breck Eisner
Writers: Matt Sazama, Cory Goodman, Burk Sharpless
Cast: Vin Diesel, Elijah Wood, Rose Leslie, Olafur Darri, Rena Owen, Michael Caine, Joe Gilgun
IMDb Ratings: 6.0/10
This supernatural action-adventure revolves around Kaulder, who has spent centuries tracking down the witches practicing evil magic.
However, this movie is based on the most formidable challenge this immortal witch hunter faces- the Queen Witch Azael. She has been resurrected and seeks revenge on Kaulder for killing her centuries earlier.
---
Director: Vicky Jenson, Andrew Adamson
Writers: Ted Wlliot, William Steig, Terry Rossio
Cast: Eddie Murphy, Cameron Diaz, John Lithgow, Mike Myers, Peter Dennis, Clive Pearse, Vincent Cassel
IMDb Ratings: 7.9/10
All fairy-tale creatures have been banished from the kingdom of Duloc and forced to live in Shrek's swamp by the evil ruler Lord Farquaad. When Shrek sets out to save Princess Fiona from Lord Farquaad, he finds him a little outside his comfort zone! You will find Shrek a fun mix of action, adventure and comedy. It is one of the best family movies on Netflix in UK!
---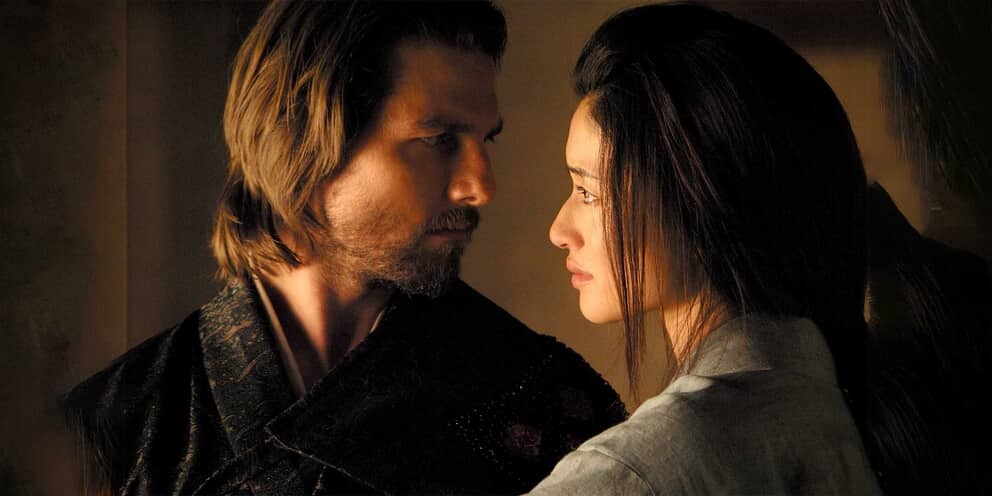 Director: Edward Zwick
Writers: Edward Zwick, Marshall Herskovitz, John Logan
Cast: Ken Watanabe, Tom Cruise, William Atherton, Billy Connolly, Tony Goldwyn, Chad Lindberg
IMDb Ratings: 7.7/10
Legendary Samurai warrior during Japan's feudal era, Katsumoto, finds himself inspired by the arrival of spirited American Captain Algren.
Algren is searching for a more meaningful life as he teaches his captor about the values and ways of his own culture and earns the respect of his fellow warriors. Together, their two cultures clash and create outstanding bonds never before seen on the big screen. Don't forget to watch Tom Cruise's one of the best action movies on Netflix!
---
Director: Gary Ross
Writers: Suzanne Collins, Billy Ray, Gary Ross
Cast: Stanley Tucci, Josh Hutcherson, Jennifer Lawrence, Liam Hemsworth, Willow Shields, Sandra Ellis
IMDb Ratings: 7,2/10
"The Hunger Games" is the legend of a sister who voluntarily takes her younger sister's place as District 12's female representative for the Hunger Games.
She and her male counterpart, Peeta, are forced to compete with much stronger contestants, who had devoted their lives to training for the game. Winning will get them good fortune along with great fame but losing means certain death.
---
Director: Paul Verhoeven
Writers: Dan O'Bannon, Philip K. Dick, Ronald Shusett
Cast: Sharon Stone, Michael Ironside, Arnold Schwarzenegger, Rachel Ticotin, Mel Johnson Jr., Marshall Bell
IMDb Ratings: 7.5/10
The movie's primary character is Douglas Quaid, who is fed up with a recurring dream about a journey to Mars. When he learns about Rekall Inc., where implanted memories are sold, he decides to vacation there.
However, during the implantation process, something goes wrong, and Quaid is given the impression of himself as a secret agent fighting against evil on Mars.
---
Director: Jude Weng
Writers: Christina Strain
Cast: Owen Vaccaro, Alex Aiono, Kea Peahu, Lindsay Watson, Kelly Hu, Brad Kalilimoku, Ke Huy Quan
IMDb Ratings: 6.1/10
Finding Ohana is a story about two New York kids and their younger brother who move to rural O'ahu for the summer, where they discover a journal that points to a long-lost treasure. The adventure takes them on an epic quest to reconnect with their Hawaiian heritage, led by a tough island girl named 'Ohana', who helps them navigate the challenges of growing up on an island.
---
Director: Steve Spielberg
Writers: Roald Dahl, Melissa Mathison
Cast: Ruby Barnhill, Penelope Wilton, Jemaine Clement, Mark Rylance, Rebecca Hall, Bill Hader
IMDb Ratings: 6.4/10
10-year-old Sophie strikes a friendship with a kindly giant dubbed the Big Friendly Giant, who takes her back to his homeland in Giant Country. Along the way, they encounter bloodthirsty giants who plan to eat the world's children. When Sophie and the BFG join forces with Queen Victoria, they set out to stop their evil counterparts from carrying out their heartless mission.
Director: Jon Watts
Writers: Erik Sommers, Stan Lee, Chris McKenna
Cast: Jake Gyllenhaal, Marisa Tomel, Tom Holland, Samuel L. Jackson, Jacob Batalon, Zendaya
IMDb Ratings: 7.4/10
Peter Parker is chilling on a European vacation when Nick Fury shows up to recruit him for a mission. The Earth is in danger as four massive creatures have entered the universe after tearing the hole in the universe. Peter Parker soon agrees to help, and what follows next are great examples of enthusiastically presented action scenes.
---

Director: David Yates
Writers: Craig Brewer, Edgar Rice Burroughs, Adam Cozad
Cast: Rory J. Saper, Christiana Stevens, Christopher Waltz, Alexander Skarsgard, Samuel L. Jackson
IMDb Ratings: 6.2/10
It has been years since Tarzan is seen in the jungle. He had established in London and was trying to get on good terms with his everyday routine with his wife, Jane when he is invited back to the forest. He is offered the post of a trade emissary of Parliament, but in reality, he is caught up in a masterly planned trap of greed and revenge.
---
Director: Andy Serkis
Writers: Rudyard Kipling, Callie Kloves
Cast: Cate Blanchett, Benedict Cumberbatch, Cristian Bale, Andy Serkis, Peter Mullan, Naomie Harris
IMDb Ratings: 6.5/10
Mowgli is an exceptional boy raised by a family of wolves, who loved him like their own dear child. However, Mowgli is forced to leave his home when Sher Khan, a brutal tiger, forces him. Accompanied by loyal partners, Bagheera, a black panther, and Baloo, the bear, Mowgli sets out on a journey to learn essential life lessons and values.
---
This list of the best Adventure movies on Netflix will allow you to select the best ones according to your taste and relish them on a free night.
After being shortlisted from another, a more extensive list of Adventure movies, all the movies on the list have been included. Therefore, you will indeed find these movies worth watching again and again. ENJOY!