Margot Robbie, the famous psychotic Harley Quinn has posted the official poster for Birds of Prey on her Instagram profile also announcing the date for the upcoming movie which will be February 7th 2020.
What's got everyone excited is the poster! its and extremely colorful Harley style out of this world kind of image, and it has got fans anticipating what the movie will be like?
View this post on Instagram
As all other characters are shown as tiny figures and Harley is in the foreground, people are interpreting different theories as to what the movie will be about?
Is it all Harley's imagination? Or is this how she sees the world? Or are the other characters so insignificant to her that she's looking at them that way? So many fan theories are revolving around, but the team has done a great job with the poster creating so much buzz that it's got people talking!
Birds of Prey was originally a DC comic then it also had its TV series, however this time with a movie especially with Harley seems like it's gonna rock the theatres! Some fans are even anticipating that the Birds of Prey will be even better than the suicide squad!
The basic plot of the story as we take from the original comics is that after the events of Suicide Squad, Batman goes missing, leaving Gotham City back in the hands of criminals. Harley Quinn has left the Joker and when Cassandra Cain, a young girl, comes finds a diamond belonging to crime master Black Mask, Harley joins hands with Black Canary, Huntress and Renee Montoya to help safeguard her.
Cast
So far here's what we know about the cast:
Margot Robbie as Harley Quinn
Jurnee Smollett-Bell as Black Canary
Mary Elizabeth Winstead as Huntress
Ewan McGregor as Black Mask
Ella Jay Basco as Cassandra Cain
Rosie Perez as Renee Montoya
Chris Messina as Victor Zsasz
Charlene Amoia as Maria Bertinelli
Steven Williams, Derek Wilson, Dana Lee, François Chau, Matthew Willig, Robert Catrini, and Ali Wong have been cast as well, however their roles have not been disclosed as yet.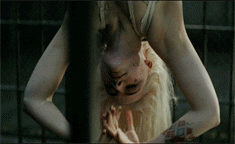 It's hard to wait until February 7th 2020 and finally find out how the movie unfolds, but we have great expectations from the movie!