After a very long time, we get a show like the Mindhunter, a true crime series! I binged watched the entire show and was totally hooked up to it! Wondering when season 3 would land on Netflix, I started digging up here and there and found out something that would haunt me!
THE MINDHUNTER CAST HAS BEEN RELEASED FROM THEIR CONTRACTS!
What is this even supposed to mean? How many years do we have to wait for the third season? Obviously there is no filming going on at the moment. Does the audience mean nothing to Netflix and the strikingly genius David Fincher?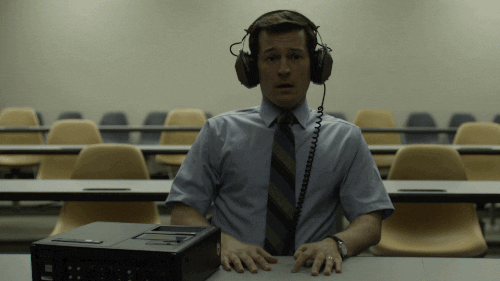 As per sources Fincher, will be busy with other projects for some time, what is even worse is that there has been no official statement regarding the shows continuity. Does it end here? Do we as Netflix subscribers deserve this???
The show is so interestingly written, and intelligently produced, everything from acting to videography is 10/10, does Netflix not see that? It's a one-time treat that audiences receive in decades and what do you do with it? Leave the audience on a cliffhanger?
Here is a fan's petition, join in if you want the show to continue as well. Please share the petition with your friends and family so we can have as many sign-ups as possible.
Fincher can't leave us hanging like this for his other projects, maybe he is just bored for now, but we aren't and we want more of Mindhunter!!!
Netflix can continue the show without Fincher, but I doubt it'll have the same look and feel. But of course, there are countless true events on which the show can continue. But it is Netflix itself that is partially to be blamed.
Netflix never marketed it the way it markets its other originals, especially considering that Netflix is the only platform to be focusing on the true crime genre. It's also very unfortunate that the show never got the real limelight it deserves, no awards, except for one Emmy nominee for guest actor.
No Mindhunter season 3????? I hate it here? pic.twitter.com/E1tnSTIjFZ

— Pri – 悲劇? (Indefinite Hiatus) (@priyankapakari) March 4, 2020
I shouldn't get invested in programmes, first they cancel Ray Donovan and now I'm seeing rumours there won't be a season 3 to Mindhunter. It's like a vendetta!! pic.twitter.com/KgrwmKkwKU

— Jo 💙👩‍⚕️👨‍⚕️💙 (@jopose76) March 3, 2020
me: decides for ONCE to put trust issues aside and start a show that has not been finished yet

netflix: mindhunter season 3 put on indefinite hold pic.twitter.com/f0GTJ8vTGi

— serene (@reneelite) March 2, 2020
So when are we rioting for a new Mindhunter Season 3? I have extra pitchforks if needed. pic.twitter.com/b3oCgYfoH8

— ShaqAttack (@shaqthisout) February 26, 2020
As you can see fans have taken the matter to twitter! Lets keep our fingers crossed and hope Netflix at least gives out an official statement for the new season!