Is it just me or clowns freak the sh*t out of you too? That painted smile, gigantic eyes and afro style colored hair. Who in the world thought they'd look like friendly characters to children?
The IT Chapter 1 came out to be as an insanely successful movie, both in terms of business and public opinion. Not all horror movies are able to give the viewers even one single jump scare, but with Stephen Kings IT the jump scares and trembling just do not end at all.
Most sequels do not live up to the original, but that's not the case with IT Chapter 2, it's even better and in fact longer, almost 3 hours on the reel. With the aggressive advertisements on the streets, some people cannot take it and feel extremely uncomfortable.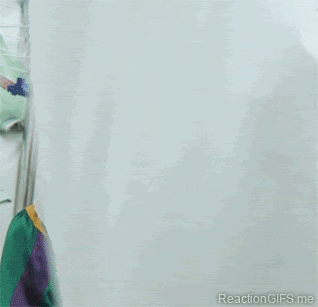 One mother Kellie, from Brisbane, told Nine News: "It just totally freaks them out."

Her daughter, Piper said: "Before I go to bed, I have to check the whole room and when I finally go to bed I will wake up after a nightmare."

The story picks up from 27 years later after the events of the first chapter, Bill, Richie, Eddie, Beverly, Ben, and Stan have all grown up and live far away from Derry, except for Mike. He's still there, waiting for revenge and believes he can re unite all his friends and making it even with Pennywise.

This is what some of the top movie review sites have to say about IT Chapter 2:

"It Chapter Two has a more fragmented structure and jerkier rhythm than the preceding film". – Jim Vejvoda, IGN Movies

"In retrospect, it's easy to see that the 2017 film was just a glorified trailer for this movie". – Peter Debruge, Variety

The sequel also has referrals from flashbacks of IT Chapter 1, and it handles them pretty smoothly. John DeFore from Hollywood Reporter says, "These flashbacks just serve to remind us of the delightful chemistry those relative newcomers shared, something that doesn't really happen for the older bunch."

The IT Chapter 2 has all the characters twice, once as the flash backs from their childhood and second as adults, this adds to the story to link it back to the previous events that have happened in Chapter 1.

As the first part ends at a climax, screenwriter Gary Dauberman finally has plans to put an end to the story with Chapter 2 saying, "I think the third act is such a big metaphysical set piece in the novel that I knew that was going to take up a large part of our real estate," he further added "So yeah, it becomes unwieldy just because of the nature of we want to tell a complete and have a finality to the story and make it this is the end."

IT Chapter 2 is definitely not for the faint hearted, trust me. Neither was Chapter one. However, in the event that you have enough balls to watch the film and go back home and sleep alone, this movie is going to be the best horror film you will watch this year, in fact for years to come.

Let us know your thoughts on IT Chapter 2 in the comments section below.

P.s I'm going to watch it in day light with the curtains open and probably with someone who is as easily frightened as me.