Oscar 2022 nominations are out, while last year saw several noteworthy achievements, this year isn't as avant-garde. Although the nominations announced on Tuesday, February 8, 2022, carries their fair share of surprise, overall speaking, there were fewer shocking announcements.
Having said that, it's surprising to see movies like House of Gucci and mega Box Office hit, fan-favorite crowd-puller Spider-Man: No Way Home entirely shutting out. On the contrary, some unlikely contenders like J.K. Simmons and Javier Bardem from Being the Ricardos get into the nominations.
Western drama The Power of the Dog by Jane Campion leads the race with 12 nominations including Best Director, Best Picture, and four nods in acting categories.
Another super-hit title Dune of Denis Villeneuve garners 10 nominations overall of any film. If you are outside US and haven't got a chance of catching up on this great title, we have good news for you, you can now watch Dune on HBO Max outside USA with the help of a VPN.
Other top runners among the most nominations are West Side Story and Belfast with seven each, and King Richard with six.
Let's find out the surprises and snubs from this year's nominations.
---
SNUBBED: Lady Gaga, Jared Leto, and House of Gucci
Ridley Scott's titles always get the hype and his prestige drama House of Gucci that came last year wasn't any exception. Despite getting the biggest hype of the year, the film failed to amaze the critics and reactions fell all over the place, just like the movie itself.
Still, the film cast members Lady Gaga (who got an Oscar nomination for her debut lead role in A Star Is Born) and fan-favorite Jared Leto was likely poised to represent the movie at Oscars. Though, both failed to make it to the nominations ballot, leaving Gaga's fans, in particular, fuming.
Me to the Oscars after they snubbed Lady Gaga pic.twitter.com/5nEgXhUuR1

— Joey Nolfi (@joeynolfi) February 8, 2022
So Lady Gaga got nominated in all the MAJOR awards but didn't get an Oscar one? . This scene is OSCAR WORTHY and Gaga was ROBBED pic.twitter.com/GYVaqvcAiN

— 𝕁𝕦 • 💚 ✥ 〄 (@MotherGerm) February 8, 2022
That leaves House of Gucci with one rare nomination i.e. Best Achievement in Makeup and Hairstyling. At least the voters were impressed with the transformation of Leto.
---
SURPRISE: Kristen Stewart
Kristen Stewart is the reason Lady Gaga nearly missed out on her second nomination at the Oscars. Although the Twilight star was well-thought-out as a favorite to garner Best Actress for her heartbreaking and transformative portrayal of Princess Diana in Spencer by Pablo Larraín, she was left out by both BAFTA and SAG.
That left even the die-hard fans of Stewart worried that the 31-year-old is in no way near getting her name on the Oscars ballot.
However, to the surprise of the fans, Stewart's name was announced in the Best Actress category. Stewart, along with Ariana DeBose, Best Supporting Actress for West Side Story becomes the first publicly LGBTQ artist being nominated in the acting categories since Ian McKellen from The Lord of the Rings: The Fellowship of the Ring in 2002.
---
SNUBBED: Spider-Man: No Way Home
Spider-Man: No Way Home smashed several Box Office records but it seems superheroes became monotonous for Oscar voters, and No Way Home featured three for that matter.
Notwithstanding, the desperate awards push for Spider-Man's latest adventure, which was most financially lucrative as well, No Way Home has to contend with a single nomination this year in the Visual Effects category.
That makes Joker and Black Panther the only couple of comic-book-based blockbuster films to get into Best Picture nominations.
Luckily, some amazing friends of Spider-Man get the reasons to be happy as J.K. Simmons, aka J. Jonah Jameson, gets a nomination for Best Supporting Actor for Being the Ricardos, while Benedict Cumberbatch aka "Dr. Strange" and Andrew "Spider-Man" Garfield find themselves among the Best Actor nominees for The Power of the Dog and Tick Tick Boom, separately.
Don't know where to stream this amazing title? Here's all we know about where to watch Spider-Man: No Way Home from anywhere.
---
SNUBBED: Denis Villeneuve
Denis Villeneuve's Dune, a sci-fi stroke of genius evidently awestruck the Academy, scoring the second most 10 nominations including Best Picture.
However, the French-Canadian producer himself failed to make it to the list of nominees, likely surrendering his spot to global favorite Ryusuke Hamaguchi of Drive My Car. Apparently, nothing went as expected Villeneuve for his personal achievements, as he shared a statement:
"Here is a trick for all filmmakers on Oscars nomination morning. At the very last minute before announcements, make pancakes. It helps with the stress. Now that it's over, I can say two things: First, I could not be more proud of my whole team who got 10 nominations… Second, make sure you put enough eggs in the preparation, our pancakes were a disaster."
It's hard to believe why Villeneuve's impressive title was snubbed by the director's branch at Oscars, but as quoted by Frank Herbert, the author he got inspiration from: "Deep in the human unconscious is a pervasive need for a logical universe that makes sense."
---
SURPRISE: Drive My Car
Ryusuke Hamaguchi's drama masterclass Drive My Car maneuvered from long shot to the main runner at the Oscars with four nominations in the categories of Best Director, Best Adapted Screenplay, Best International Feature, and Best Picture.
The film becomes the first Japanese title in the history of Oscars to get the Best Picture nomination, and Hamaguchi himself becomes only the third Japanese director to be among the contenders for Best Director, after Hiroshi Teshigahara for Women of the Dunes in 1965 and Akira Kurosawa for Ran in 1985.
---
SNUBBED: Bradley Cooper (Twice)
2021 was a stellar year for Bradley Cooper, as he got featured in the star-spangled film by Guillermo del Toro, Nightmare Alley, and side by side he ate up the staging as crazy movie producer Jon Peters in Licorice Pizza directed by Paul Thomas Anderson.
But unfortunately, Cooper was unable to nick fifth of his acting nomination for both of the films; as a supporting nomination in Paul Thomas Anderson's Pizza was to be expected, he just might have not been in the film for enough time or you can say his role was a bit too small.
Well, all the hope is not lost for him, if not in the acting category Bradley did manage to land the nomination as a producer for Nightmare Alley which is also a nominee for the Best Picture.  The movie is surely an amazing piece of work and you can also watch Nightmare Alley on Hulu outside USA.
This will be the fourth time in |Bradley's eight years that he has put up for the top prize. The previous nominations were for A Star Is Born, Joker, and American Sniper.
---
SNUBBED: Jennifer Hudson, and Black Women in Best Actress
Even though Jennifer Hudson's movie Respect, a biopic of Aretha Franklin, got very average kind of evaluations from critics she was still considered a probable nominee due to her remarkable acting and even more striking singing skills, particularly after getting a nod from the Screen Actors Guild.
But the singer and actress, Hudson, got snubbed for both of the categories from the Academy. Hudson was competing to be the fifth artist to get a double nod in these two categories, previous nominees were the following Lady Gaga, Mary J. Blige, Leslie Odom Jr., and Cynthia Erivo.
The Academy also did not include any Black women or people of color in the category. Hudson has previously won an Oscar 15 years ago for best-supporting actress for her work in Dreamgirls. Other mentionable snubs that happened include the co-stars' Ruth Negga and Tessa Thompson.
---
SNUBBED: Leonardo DiCaprio
The troublesome, destructive, and end of the world comedy Don't Look Up by Adam McKay did a  pretty good job with landing four of the nominations that include Best Original Screenplay and the Best Picture as well.
But in all that Leonardo DiCaprio was the one left out, who was not able to crash a place in the competition of the Best Actor race with his performance as an astronomer who has gotten frustrated as his warnings about the end of the world go unheard.
While Leo was barely considered a catch, his snub is unexpected given how every so often the Academy recognizes him. At the age of 47, Leo has already landed six nominations for his acting with one win he took home in 2016 for the Best Actor for The Revenant.
---
SNUBBED: Nicolas Cage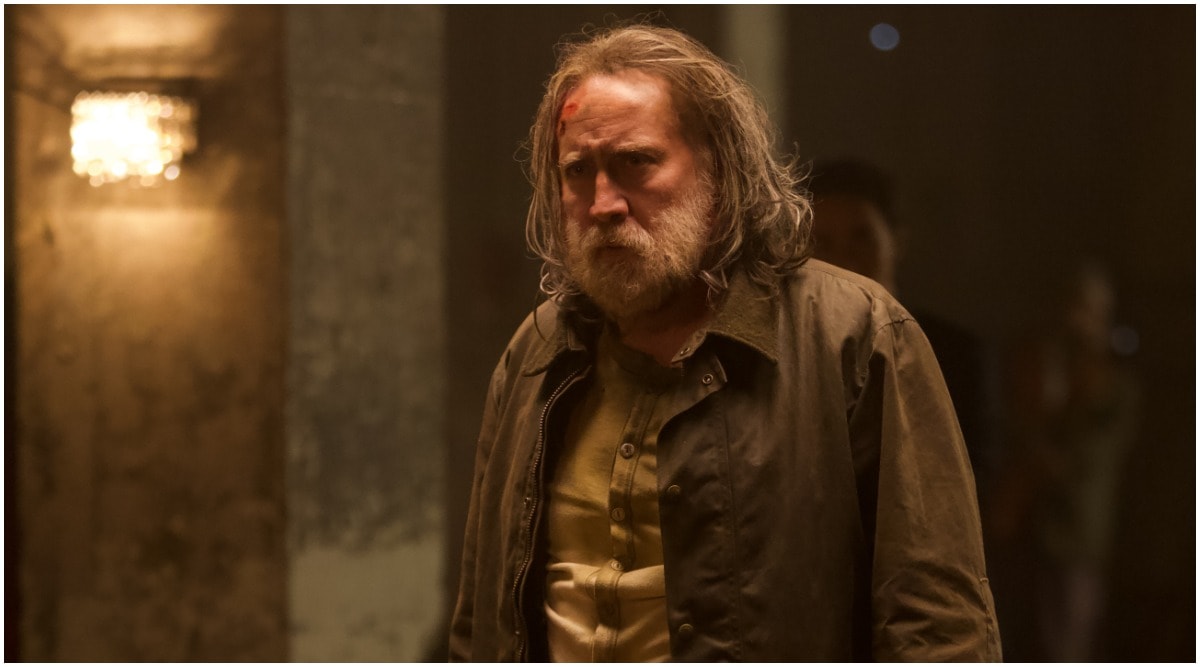 It seems like the Best Actor nomination was just not in the cards for Nicolas Cage. Despite the fact that he received the best reviews for the quirky indie drama Pig, which are some of the best from his career, the star missed out on his third nod in that line-up. The eccentric and famous actor has previously won twice in 1995 and in 2002. That'll be all on his snub by the Academy.
---
SNUBBED: Caitriona Balfe and Jamie Dornan
While Kenneth Branagh was all slimes knowing that his semi-autobiographical drama Belfast managed to score a whole of seven nominations from the Academy, including Best Picture, Best Original Screenplay, and Best Director, we hope there won't be much awkwardness at the event as his "parents", which is played by Caitriona Balfe and Jamie Dornan, got totally snubbed. 
Now they will have to stay content while watching their on-screen "son" from the sidelines.
Even though both of the actors were hugely preferred in the categories of Supporting Actor, voters decided the opposite instead and recognized the grandparents of Branagh's, played by Judi Dench and Ciarán Hinds and both are much-loved.
We hope that this all won't make the family reunion on Oscar night a bit too uncomfortable.
---
SURPRISE: Jessie Buckley
The "favorite" of Oscar voters, Best Actress champ Olivia Colman marks her return by picking up her third nod for the directorial debut of Maggie Gyllenhaal, The Lost Daughter. However, Jessie Buckley, who plays the younger version of Colman's role in the flick, was least expected to get recognition in the Best Supporting Actress category.
On the other hand, Gyllenhaal picks up a surprising nomination for Best Adapted Screenplay, edging out high-profile runners like Tony Kushner of West Side Story and the trio of Ben Affleck, Matt Damon, and Nicole Holofcener from The Last Duel.
---
SURPRISE: Jesse Plemons, J.K. Simmons, and Troy Kotsur
One of the most difficult acting categories to make a prediction about is The Best Supporting Actor. Other than The Power of the Dog fave Kodi Smit-McPhee, there were barely any other certain winners, particularly with Hinds and Dornan, the Belfast co-stars potentially neutralizing each other.
Hinds and McPhee made it to the categories, but all the other nominees are fairly surprising including Troy Kotsur (CODA) who is constantly rising to fame as he becomes the first deaf male artist in history nominated for an Oscar Academy Award, however Marlee Matlin, his Oscar-winning co-star misses out. 
Jesse Plemons joins real-life partner and Power of the Dog co-star Kirsten Dunst, making it a historical day for family (Dunst revealed it was "beyond their wildest dreams" in a reaction, while Plemons retorted "Getting to work alongside such amazingly talented and wonderful people, such as the one and only Kirsten, was everything you hoped filmmaking could be").
Simmons, the Whiplash winner, gets his second nod for Being the Ricardos. Not only in the US but the audience also enjoyed watching Being the Ricardos on Amazon Prime outside US.
---
SURPRISE: Diane Warren, Once Again
Diane Warren, it seems, has developed a habit to be nominated for Oscars. After 35 years since earning her first Best Original Song nomination for the famous Mannequin psalm "Nothing's Gonna Stop Us Now," the songwriter gets her 13th nod for "Somehow You Do," performed in Four Good Days; a little-seen Mila Kunis-Glenn Close collaboration.
Though to date, Warren has yet to truly win an award in this category, this year will also be a challenge taking into consideration the other nominees in the category including probable faves Lin-Manuel Miranda for his EGOT with the Encanto track "Dos Oruguitas" and Billie Eilish for her Bond theme "No Time to Die."
---
SURPRISE: Flee with Three Big Nominations
Denmark-based title Flee, directed by Jonas Power Rasmussen, a much-admired factual animated title, which accounts a death-defying passage of an Afghan refugee to Europe, got the first-ever hat trick of Oscar nominations. The film makes its way to three categories for Best Documentary Feature, Best Animated Feature, and Best International Feature. It also makes a comeback of last year's Best Actor nominee, Riz Ahmed, to this year's Oscars.
---
SURPRISE: The Worst Person in the World
Joachim Trier's The Worst Person in the World brings an international touch to some of the more characteristically homespun categories besides Along with Drive My Car and Flee.
The Norwegian title leapfrogged Being the Ricardos of Aaron Sorkin, The French Dispatch of Wes Anderson, and C'mon C'mon of Mike Mills. The Worst Person in the World is also contending for Best International Feature with sister multi-nominees Flee and Drive My Car.
---
Not as extreme as last years' Oscars, there are some major surprises and snubs revealed in the nominations for Oscars 2022. Where the biggest blockbuster of the year once again fails to leave its mark in the nomination categories, we can also see one of the world's most beloved star-girl edging past one of the world's most talented pop star-turned-actresses. Also, an acting power couple gets a historical entrance among the nominees.
Which stars are you rooting for to win the prestigious Oscar? Let us know in the comments.