Lovecraft Country producer Misha Green has an idea of how to turn Stephen King's IT into a TV program. HBO's new horror-fantasy series is based on the 2016 book of the same name by Matt Ruff. The series follows Letitia Lewis (Jurnee Smollett) and Atticus Freeman (Jonathan Majors), who journey across the United States, witnessing the extreme racism and frightening monsters of the country of the 1950s. The series received favorable reviews, but season 2 of Lovecraft Country has yet to be green-lit as of writing.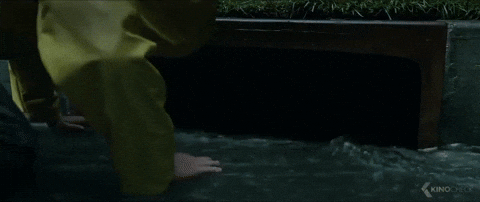 Although Lovecraft Country had a small audience since it was on a premium streaming service, King's IT and the horrifying villain of the novel, Pennywise, are much more familiar to most people. The 1986 novel is also credited with introducing one of the scariest clown characters to horror audiences, and King's book has, predictably, been adapted for both small and silver screens. In 1990, Tim Curry's IT mini-series was released, and when Andy Muschietti's two IT movies came to theatres, Pennywise graced the big screen in 2017 and 2019. Although it's only been a year since the release of IT: Chapter Two, Green has a proposal for a different TV show.
During an interview with THR while discussing a possible Lovecraft Country season 2 and her purpose to introduce more people of colour to the horror genre, Green recently revealed her love for King's IT. Green had also expressed interest in adapting King's IT into a seven-season TV show when asked about rebooting Cleopatra Jones. The complete quote by Green can be read below:
"I'm still very much excited about making Cleopatra Jones a female Black Bond. But I would love to do a limited series of Stephen King's It. It's my favorite novel of all time, but it's such a thick book that you need time to sit with every character and really get into their fear. You could do a two-hour movie, but imagine a seven-season It. And something with vampires. We need new vampires."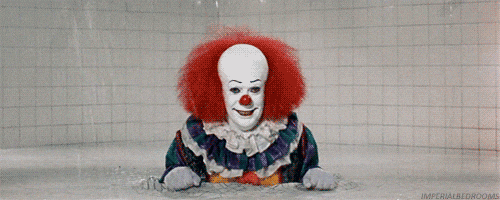 A variety of King's books have been adapted for movies and TV shows, as most movie lovers are conscious. Most recently, Children of the Corn, which was just released this week in a few Florida theatres, was rebooted. Based on King's work, several studios have found success with their movies and shows. That being said, it probably wouldn't happen for a while if IT were to be adapted again. Muschietti's films were mostly well-received, and for his version of Pennywise the Dancing Clown, Bill Skarsgård was lauded.
However, an IT TV show could potentially be a hit if Green were to be involved, given the success of Lovecraft Nation. One of his longest books is King's IT, weighing in at over 1,000 pages. There is plenty of content that could be spread through a TV series between the core group of friends, the backstory of Pennywise, the enigmatic past of Derry, and, of course, Green could decide to throw in some artistic decisions. In short, changing King's IT again might be too soon, but the idea is sure to excite horror fans.