Women's day is just around the corner, and Netflix's head of global TV Bela Bajaria announced that Netflix is creating a Creative Equity Fund. The fund's basic objective will be to help, develop and nurture women in the industry and provide them overall support. Bajara said, that the first $5 million will be directed towards this cause on a global scale.
It is planned that an amount of $20 million will be spent every year for the coming 5 years. The fund will be used in developing new original content and training, teaching, mentoring, and creating job opportunities in the entertainment industry.
As per Deadline, In addition to the announcement made by Bajaria regarding women's day, Netflix has also launched a video which has been narrated by Janet Mock, to honor the women in history that have raised their voices against injustice and equality.
Netflix has also created a special Women's Day category, Netflix.com/Internationalwomensday. It will include content that is based on women, special women in history, inspirational films for women, and much more.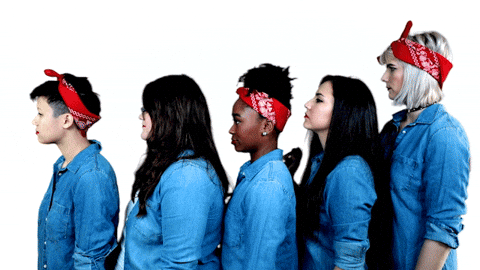 Bajaria also wrote a blog regarding the initiative and how it is so close to her heart.
Investing in the next generation of female storytellers
In her blog, Bajaria mentions how few opportunities there are for women of color in the industry. Recalling how she had never seen a brown lead role until Parmendar Nagra joined the TV show ER. However, as a young and new TV executive, she never let the idea of a white female or male hero rule over the shows become a norm for her. In her mind, it was always a brown girl doing the things that you usually see white actresses doing on the screen.
Years later Bajaria's dream came true as she made the Mindy Kaling in The Mindy Project. She believes that the project uplifted and gave hope to millions of Indian women across the globe. it like a ray of light that, yes, things can change and will change.
Bajaria claims that she is really happy today as she has many females in her company, both behind and in front of the camera. These include the first Mexican Academy Award nominee, first Korean Stand-up comedian, first black director to make a superhero movie. And the first Transgender to close a deal with a studio. As per Bajaria this is the only begining. Creating more opportunities for the women of this time than the past.
Some of the initiatives include:
Collectif 50/50 – A creative mentorship initiative for women of all ages.
Into the Wild – A filmmaking course for German schools.
Women in Post – A special program for female directors.
Narrative Short Film Incubator For Women of Color – Program offering mentorship and funding for short films.
Read More